Nevada gaming industry hedges funds on both governor candidates
August 7, 2022
The gaming industry has reportedly donated to both Nevada governor candidates, Democratic Governor Steve Sisolak, and Republican rival Joe Lombardo. The news came from the report on Nevada state campaign finance.
Since 2021, Sisolak has received $943,000 from casinos across Nevada and their executives. The amount is spread between Sisolak's campaign and his action committee.
Despite that, the gaming industry had also donated a total of $730,000 for Lombardo's campaign since last year.
Veteran political adviser Billy Vassiliadis explained that oftentimes, the gaming industry would be pro, especially if they had a good experience in the previous periods.
Vassiliadis also highlighted the importance of personal relationships in campaign donation.
As a governor, Sisolak certainly has an advantage for being well-known. However, Lombardo was a renowned sheriff for Clark County which gave him a strong starting point, too.
"If Lombardo hadn't been the sheriff, I don't know if any other opponent would have done as well with getting money from the casino industry," Vassiliadis said.
The Nevada law only allowed individuals and organizations to donate $5,000 per election. The maximum amount is $10,000 or $5,000 for primary and general election campaigns.
Another option is donating to a political action committee (PAC). There is no maximum cap applied to donations made to PAC. In Nevada, they only report donations over $1,000 in state filings.
Industry preference
Commonly, the industry will agree on only one side when it comes to the legislative race. However, a common practice for the governor election is donating to both sides. It is because of the heavy influence that the state leader brings.
El Cortez and Ellis Island donated $10,000 to each governor candidate, while the Longhorn Casino donated $5,000 too to each campaign.
Donald Trump's ally Phil Ruffin had also personally gifted Sisolak and Lombardo $10,000 each, although he had donated to the former $30,000 through his properties last year.
However, Vassiliadis explained that each business might also have its own preferred candidate.
"The casino industry is not immune from the rest of the world," Vassiliadis said. "It's getting a little more partisan as everything is."
MGM, Boyd Gaming, Caesars Entertainment, and Station Casinos donated to both candidates but reportedly had spent more on Sisolak.
Station Casinos donated $80,000 to Sisolak's campaign through most of its owners, but spared nothing for the Republican candidate.
In 2020 and 2021, Wynn Las Vegas donated a total of $15,000 to the Democratic candidate but not to Lombardo. However, its former chief Steve Wynn and his wife gifted $20,000 to Lombardo's campaign but not to Sisolak.
Resorts World also handed $10,000 to Lombardo. However, it did not support Sisolak's campaign.
Vassiliadis said that Lombardo was generally favored by gaming families in Nevada, as they gave him more donations than Sisolak.
The Marnell family who founded The M donated Lombardo $50,000 while only giving Sisolak $10,000. The Herbs family had also awarded Lombardo with $50,000 while Sisolak only got $10,000.
Lombardo also received support from the Ensign family and Dr. Miriam Adelson. They gave Lombardo $20,000 and $10,000, respectively. The current campaign trend also showed how hotel owners in Nevada also favored Lombardo.
Overall, though, Sisolak still won over his opponent in fundraising as he had more time to collect his donation.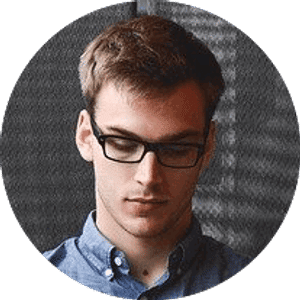 Jake Williams
Jake Williams is a sports gambling expert. He's been writing in the sports betting and DFS industry for over a decade. He specializes in MLB and NBA, along with College Basketball and College Football.