Thanks to the evolution of gaming technology and accessibility to faster and more reliable internet connectivity, players can enjoy live casinos from any location. Anything concerning the live dealer games, from the tables to the cards, and the dealer is 100% real, only that you view the environment from the other side of your screen.
While the launch of online casinos was a groundbreaking advancement for gamblers, it was the onset of live dealer casino games that shook things up. Nothing can beat the thrill of enjoying the same games available in a brick-and-mortar facility without being physically present in the lobby.
Now that the laws restricting online gambling continue to be repealed across the states, live dealer games are accessible in US online casinos. A handful of states have already made headway, with a more following suit to give their residents a chance to enjoy online betting.
The best way to learn about live casinos is obviously to play at one. Head over to one of our recommended sites to try out their offering of live casino games:
Innovative and exciting top US live dealer casinos will offer you the opportunity to experience the thrill of Macau-style gaming from home by offering as many games as possible. The most popular live casino games are the classic table and games like roulette, blackjack, poker, and baccarat.
Let's dive deeper into the details of each game type so that you'll have an idea of what to expect whenever you are ready to enjoy live gaming action.
Live Dealer Blackjack
Blackjack, also known as 21, is one of the most popular casino games in America and is vastly available in live dealer casinos. The main objective in blackjack is to get a hand value that's as close to 21 as possible without busting (going past 21). If your hand is better than the dealer's hand, that's a win.
Live blackjack could also be the most social of all the live dealer games. Most software developers create seats for up to 7 players. Unlike the land-based casino versions, most of the classic online games will pay 3:2 on blackjack. But then again, depending on the variant, that's not always a guarantee.
Therefore, ensure you confirm the complete table rules before you proceed. There could be a noteworthy difference in splitting, doubles, surrenders, and the number of decks. Some of the most popular variants of the live 21 game include:
Common Draw Blackjack
Live Blackjack Party
Live Multi-hand Blackjack
Live Sports Blackjack
Live Spanish 21
Live Dealer Roulette
Roulette, also popularly known as the Little Wheel or the Devil's Wheel game is yet another popular game available on practically all American platforms. The most popular variety of live dealer roulette is European roulette. The European version features a single zero on the wheel, giving players a better winning edge.
However, you'll occasionally be able to find the French and American versions as well, each coming with a twist in their rules. All the types of bets usually offered at regular online casino games are often accessible in live dealer games.
Live Dealer Poker
In the USA, poker is perhaps the most popular card game across both land-based and online casinos. In fact, poker in America is so popular that you'll find that there are plenty of US casinos having exclusive poker platforms.
Moreover, sites like PartyPoker, 888Poker, GGpoker, and WSOP are exclusive live poker sites packed with tournaments each day every day. Thus, if live poker is your cup of tea, you have a plethora of remarkable options across different platforms.
Some of the most popular live poker variants in America include the likes of Live Casino Hold'em, Live Texas Hold'em, Live Omaha Poker, Live Caribbean Stud Poker, and Live Omaha Hi-Lo.
Don't forget that each of these variations comes with different rules and playing strategies. Some of the modifications include an extra ante, a unique betting structure, plus dealer qualifying hands.
Live Baccarat
While live baccarat is popular, it doesn't draw as large a crowd as the likes of blackjack, poker, and roulette. It's a super cool card game with three possible outcomes, one is a tie, and the other two are a win for either the player or the banker.
Like the land-based variants, the live casino platforms come with three main options, i.e., punto banco, baccarat Banque and baccarat chemin de fer.
Live baccarat punto banco is the most popular, and sometimes, you'll come across variants like Live VIP baccarat which will be a derivative of one of the three main types.
Other Live Dealer Games
Since casino operators and providers aim at offering their members as much variety as possible, you'll find a range of new-age live casino variants available.
They are often spinoffs of different card games or classic games of luck which are presented to you live. So, other than blackjack, poker, and baccarat, some of the most impressive live casino games you'll come across in American online casinos are as;
Deal or no deal
Live Dream Catcher
Live Football Studio
Live Dealer Craps
Live Sic Bo
Table Games Guides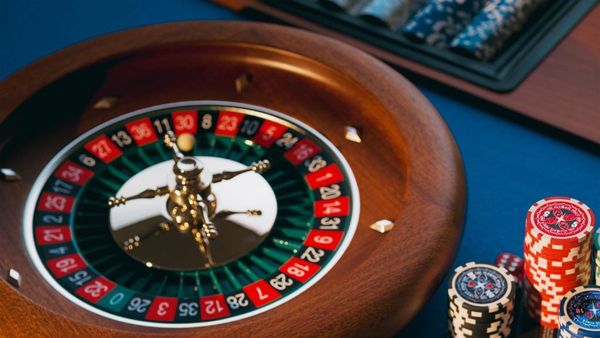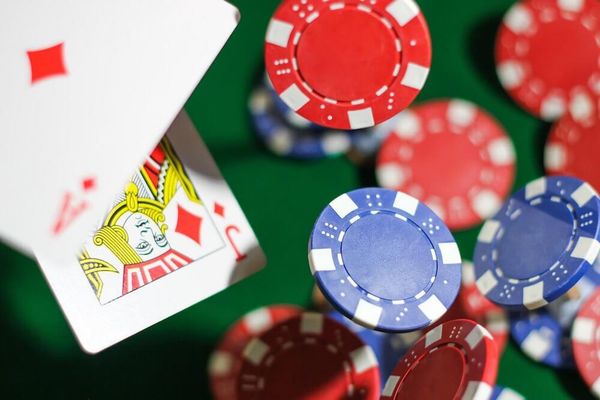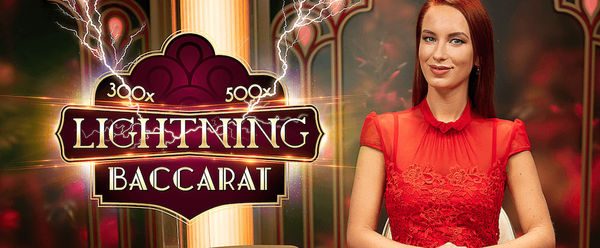 A live dealer casino is a cross between the standard online casino and a brick-and-mortar gambling facility. The game environment and everything else are set up in an actual casino setting, i.e., a casino studio, with real professionals as croupiers, real cards, tables, and so on.
The game is set up and will be streamed to you through proprietary casino software, and you can take part right at the comfort of your couch at home, using a computer or a mobile device.
However, unlike regular casino games, live dealer games take place in real time. Thus, once the game starts, it cannot stop for any reason whatsoever until the round is complete. You can't pause or take a break, if you do so, that will mean giving up your position in the game because the other players will proceed.
While the regular games are fully automated by computer, live dealer games are controlled by a human dealer. That's why no Random Number Generators (RNGS) are involved when cards are dealt in any of the live games.
It's like playing in an actual casino, the only difference being that you aren't physically present at the same location with the dealer or other players.
Find more about the layout and mechanics of live dealer casino games below;
It begins in a studio
All live dealer casinos are streamed live from a studio. From where you are, you'll be looking at a live casino studio with a game setting identical to what's available in a Las Vegas lobby. Again, just like in a formal land-based setting, the pit bosses are sharply dressed with glowing smiles that inject some warmth and enthusiasm even before you start playing. Normally, there are several HD cameras pointed at the dealers, the tables, and cards for multiple angles for full immersion throughout the game.
The games are streamed in real-time
All the table games are streamed to your gaming device in real-time. Whatever you'll see the dealer do on the screen is what is actually taking place at that particular time. No recordings are used in live dealer casino gaming. That's why you can't pause or leave the game halfway through. This real-time activity is what makes them more similar to land-based casinos.
Gaming live dealer card games
Since the cards used for gaming have no barcodes, every time the dealer swipes the card, the player's hand will be placed into the system for compliance and security. There are several cameras the players can utilize so that they can see the tables and the cards.
Gaming live dealer bet games
For live dealer roulette and live craps, you'll have a virtual table that has a game menu where you can make your wagers. The dealer can see the wagers that you place via a monitor in the studio and all wagers will be shown on the game's main screen. As soon as the timer of the wagers expires, the dealer makes sure that no player can make any more bets. In most studios, the deadline of the stakes will be upheld automatically, and you'll receive a notification when the time's up.
Software interface
Of course, no RNG software is involved here because for instance, the cards are flipped by a real person and the same goes for the wheels. Thus, the emphasis is put on the interface to make it as player-friendly as possible. You'll often be prompted to ensure you have a high-speed stable internet connection to support the High Definition quality of the video for more detail.
The software graphics included giving indicators of the size of the bet with '+' and '–' buttons for adequate adjustment of your wagers. Other buttons present will depend on the game. There will also be a live chat button that allows you to interact with other participants of the game.
Mobile Live Casino Experience
Live online casinos were established after mobile casinos. Thus, to keep up with the changing times, the most exceptional live online casinos often come optimized fully for smartphones and tablets. Developers often opt for creating exclusive native mobile apps for Android and iOS devices, other than in-browser compatibility for mobile devices.
Get started with live casino
Playing live dealer casino games is simple. It will only take you a few straightforward steps to start. However, before you think about engaging in the games, you must first make sure that you can participate in the game from start to finish without interruption.
Additionally, check your internet connection and make sure that it's fast, stable, and secure for the superfast loading time of the live streams. That's the only way you can prevent forfeiting your position because of connection time-outs.
When you're ready, here's what you should do to get started with a live dealer casino;
1

Sign up for an account
For starters, no online live casinos in the US will allow you to play any game before you sign up for a real money account. For the best experience, visit any online casino in our list of top recommended live dealer sites in the USA and create your account
2

Load your deposit
After setting up your account, load your deposit and make sure that you take advantage of the bonuses that are often available on the most reputable platforms.
3

Pick your game of choice
Depending on your tastes, navigate to the live dealer section of the casino and pick your favorite table or card game.
4

Say "Hello" to the dealer
After selecting the game, it will load up on the screen, and you can exchange a few pleasantries with the dealer. Here, the pit boss could also give you a recap of the rules of the game.
5

Place your wagers
When the time for placing a wager comes, you'll tap on the appropriate buttons to adjust the size of your bet by adding or removing chips. Here, you should also pick the kind of bet you want to place.
To edge out the competition, some live dealer providers often offer customized features that bring more engagement, better than competitors. Some of the most impressive features that you should watch live casinos put in place to enhance play. Before you start playing, check to see if the software supports the options listed here for a more immersive experience;
Multi-game interface
Some top online live casinos will offer a multi-game interface to allow you to wager on various tables at the same time. Software developing firms such as Ezugi offer up to three different games on their multi-game interface.
Simple strategy implementation
To prevent you from falling back in case your internet connection goes off when you're gaming, some providers offer a basic automated strategy in games like blackjack. That way, in case of a timeout, you will never lose out on an active wager on a table, and when you get back online, you can continue playing
Game requests
Reputable software developers often pay attention to their gamers' requests for better customer service. So, in case you have a request for a game, and it's popular amongst other players, providers such as Global Gaming Labs provide the game within 60 days of the request.
Camera angles
Revolutionary providers such as Evolution Gaming When offer access to multiple camera angles to help you stay on top of the action in the game. For instance, in games like roulette, you can enjoy more angle views other than the wide-angle camera from the player's perspective.
Thus, in addition to a full look at the layout, you could get cutting sequences and perhaps shot angles to keep tabs on the ball's motion. In card games, there's often a close-up view of the shoe operating as a split-screen to allow you a better view of the cards on the table.
Audio chat
This is one of the newest features to be implemented and is currently available in a few live dealer casinos only. Currently, the majority of live dealer platforms still use the live chat feature as the default means of communication. When you type in the box, it will be displayed on the croupier's end in a chat box to form a thread. The dealer will then reply to you via microphone. With audio chat, you can speak on a microphone, and the dealer will hear you on the other end.
There are plenty of reasons why online live casino games are gaining popularity by the day. Some of the most attractive advantages that are boosting the demand for live dealer casino games in America include
Convenient Access
✅ Live Dealer games are available 24 hours a day 7 days a week, and you can access them from anywhere at any time of the day or night. You don't have to waste time and money traveling to a traditional casino.
Realistic Gaming Experience
✅ No standard casino game can beat the realistic nature of live casino games. It's an experience unlike any other where you are face to face with an actual croupier flipping cards or spinning the roulette wheel.
Everything in the game takes place in a studio that's a replica of a brick-and-mortar casino setting; it's not the usual casino software where every aspect of the game is automated.
Low and High Table Limits
✅ Both high and low rollers can enjoy a piece of the pie because most live games are accessible with diverse betting selections and limits.
If you're a low roller, you can spend a couple of bucks per round while VIP high rollers can spend up to thousands of rollers per wager in a bid to bag bigger bucks in profits!
One on one interaction with dealers and players
✅ This is where the live dealer platforms beat standard online casinos hands down, hence their growing popularity. The most excellent live casinos usually have a live chat feature that allows room for friendly interaction among players and dealers.
This human interaction is what makes the level of entertainment a few notches higher in a live dealer setting
Top Live Casino Software Developers
Of course, the software is critical for a live casino to function. Software providers are the ones responsible for setting up the studios and crafting the games as we know them.
In most cases, the live casino software is often supplied by third-party online casino software providers such as Microgaming, Evolution Gaming, Extreme Gaming, Net Entertainment, Playtech, Ezugi Novomatic, and Amaya plus numerous others.
However, other casino brands like 888Casino have also ventured into developing in-house proprietary software for a customized played experience.
Casino Software Provides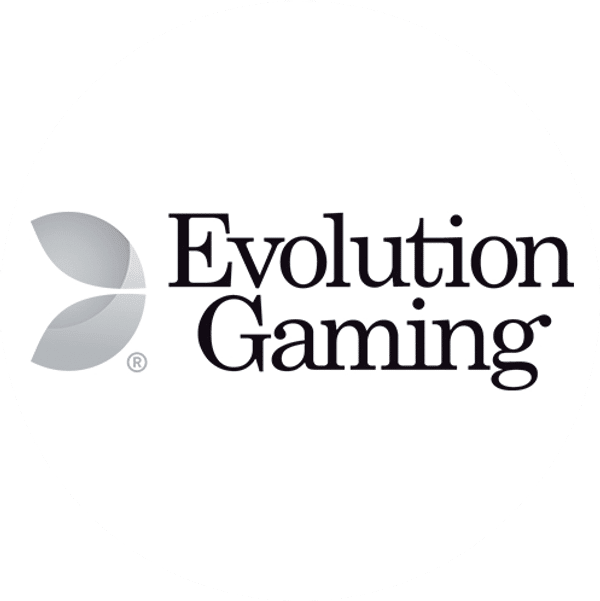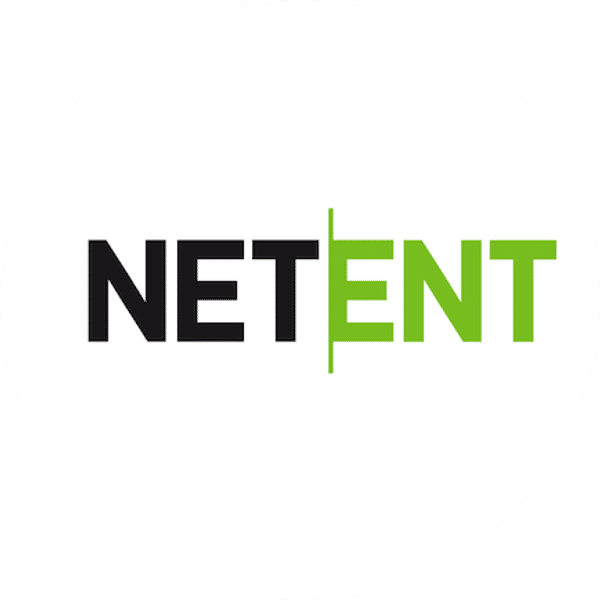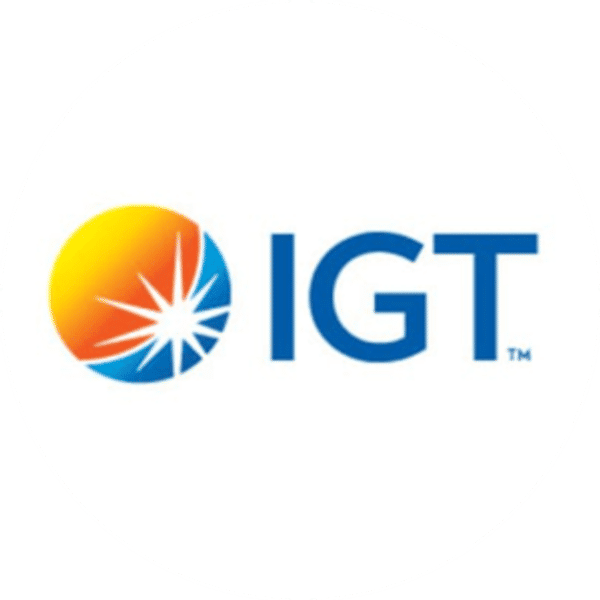 FAQ
What is a live casino?
A live casino is a real casino, with real cards, dealers and tables, played in front of camera streaming the session online. Players can play online from anywhere and see the live casino i real-time.
What types of games are available at a live casino?
Most of the normal casino games are available in a live casino environment. Live Poker, Blackjack, Roulette and Baccarat are the usual game, but other games such as Deal or No Deal, Live Dream Catcher, Live Football Studio, Live Dealer Craps and Live Sic Bo are available.
Is live casinos streamed in real-time?
Yes, all the table games are streamed to your gaming device in real-time. Whatever you'll see the dealer do on the screen is what is actually taking place at that particular time. No recordings are used in live dealer casino gaming. That's why you can't pause or leave the game halfway through. This real-time activity is what makes them more similar to land-based casinos.
More Casino Games Guides