Praire Meadows employs Agilysys to support hospitality service
July 30, 2022
Prairie Meadows Casino Racetrack and Hotel has expanded its technology with assistance from Agilysys. This expansion aims to fulfill the changing market demands by increasing staff productivity and enhancing the guest experiences
It is an effort to recover after the pandemic as hospitality businesses across the country deal with high patron expectations and staff shortages at the moment.
Prairie Meadows implements inventory and procurement (I&P) automation solutions by Agilysys to deal with the current market trend. The solutions allow this hospitality business to automate mobile reservation system, point-of-sale (POS), mobile check-in, secure document system, mobile housekeeping, property management (PMS), electronic sign, and many others.
Supporting staff efficiency, enhancing customer experience
This automation lessens the workload for staff and enhances guest experiences. The hospitality tech company also conducted specific augmentations to Prairie Meadows' system, including mobile capabilities and digital efficiencies.
Agilysys senior vice president Don DeMarinis said that the experience of working with Prairie Meadows felt "rewarding" due to its mission of giving back to the local community.
"It is invigorating to work with customers such as Prairie Meadows who understand the higher-value impact of elevating experiences across their properties by leveraging solutions designed to work in concert to compound results," said DeMarinis.
Ann Atkin, Prairie Meadows' senior vice president and chief operating officer, said that past positive experiences with Agilysys encouraged the business to expand with the tech company. Atkin further explained Prime Meadows' objective of the tech expansion and how Agilysys had assisted them.
"It is more vital than ever to attract and retain staff while also delivering better, more personalized guest experiences," Atkin said. "We appreciate the expertise Agilysys brings to the table.
"Their knowledge enables us to advance more efficiently without having to juggle different solution vendors, and yet be confident we have secured the most innovative technology advances given Agilysys' 100 percent focus on hospitality."
The current guest trend was displayed in the 2022 Global Travel Trends Report by American Express Travel. According to the report, guests no longer want simple leisure in their travel experience.
81 percent of the respondents said they wanted to give back "to the local community" with the money they spend. Additionally, 62 percent said they wanted the traveling experience to be "more thoughtful".
Meanwhile, in a survey by the American Hotel and Lodging Association (AHLA) in June 2022, almost all respondents thought that staff shortage was the main problem in the industry. 49 percent of them even said that the shortage was "severe".
About Prairie Meadows
Prairie Meadows is one of the only two nonprofit casinos in the U.S. It started operating in 1989 and partnered with Polk County, Iowa to improve its community. Prairies Meadows operates through taxes, grants, and donations. It has contributed more than $2,1 billion to Iowa, which provides meals for children in poverty, free health care, school renovations, and city park improvements.
It offers a casino experience, sports betting, hotel accommodations, and other forms of entertainment. The property consists of 168 hotel rooms, 85,000 square-foot casino with various games, a sportsbook kiosk, a conference hall, and even a racetrack.
According to Business Wire, this business model made the casino choose to expand the technology to fulfill current market demands and to improve service as well as maintain cost-efficiency.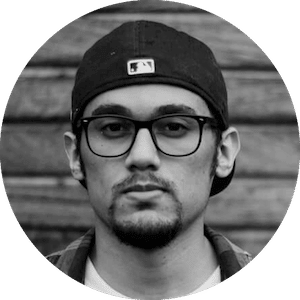 Gus Anderson
Gus Anderson is a gambling wizard. As a kid he dreamt about becoming a Tennis, Hockey and Golf professional but ended up as a gambling professional with focus on both sports & casino.