Three Detroit casinos gain $98.6 million revenue in June
July 16, 2022
The three commercial casinos in Detroit, Michigan, notably GM Grand Detroit, MotorCity Casino, and Penn National's Hollywood Casino, have reportedly generated $98.6 million in monthly revenue from their two primary businesses, casino and sports betting. According to reports, revenue from all three firms fell 7.6 percent compared to May's numbers.
The 7.6 percent revenue fall is better if compared to June 2021 with an 8.8 percent revenue fall from May 2021, as per the reports. Despite the revenue decline, revenue from table games and slots increased by 5.2 percent in 2022 compared to last year's first semester.
Revenue details
Amongst the three brands, MGM Grand Detroit was in the top spot in Detroit with a 49 percent monthly market share. As one of the casino resort hotels in Detroit, the brand is owned by Vici Properties and operated by MGM Resorts International since the casino first opened on July 29, 1999.
With that market share, MGM Grand Detroit has earned $48.3 million, up 4.3 percent year on year, and has surpassed MotorCity Casino and Penn National's Hollywood Casino as the highest gainer.
For the record, MotorCity Casino is a complex of buildings with an area of 100,000 square-foot casinos with 2,800 slot machines and 59 table games. Owned by IH Gaming (Detroit Entertainment, LLC), MotorCity Casino with a market share of 34 percent can't manage to improve their incomes more than last month because of a 9.8 percent loss to $33.5 million.
Opened in Detroit in November 2000, Hollywood Casino at Greektown is now operated by Penn Nationals gaming and has a 17 percent monthly market share this June. The casino also had its revenue dropped: a 26.6 percent loss to 16.4 million.
State tax revenue
Based on the Michigan Income Tax, every sports betting activity must be billed whether the bet is a loss or not. As gambling and lottery winning includes the Act, every player needs to pay the taxes adjusted to the casino's gross income.
The state of Michigan will receive 18 percent of the casino's wager taxes, and it will be controlled by the Michigan Games Control Board, which will approve and license online casino gaming and online sports betting providers operating in the state, including MGM Grand Detroit, MotorCity Casino, and Penn's Hollywood Casino in the city of Detroit.
From sports betting, the three casinos recorded qualified adjusted gross receipts (QAGR) at $448.703 in June. The amount went down by 80.5 percent compared with June 2021 and was down 81.2 percent compared with May.
MGM had a June QAGR amount of $22.251 and was lower than MotorCity with $165.931, and Hollywood Casino recorded a $305.023 amount. From the QAGR, the state of Michigan received $17.802 for the sports betting taxes, while $21.758 is paid to the City of Detroit.
Considered as a benefit from the three commercial casinos, both of the casino and sports betting taxes revenues will be used by the state for government, services, and any social activities to the city of Detroit and Michigan State.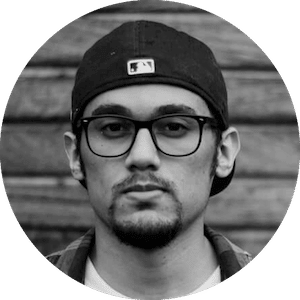 Gus Anderson
Gus Anderson is a gambling wizard. As a kid he dreamt about becoming a Tennis, Hockey and Golf professional but ended up as a gambling professional with focus on both sports & casino.