The Ultimate Guide to Norwegian Online Casinos
August 28, 2023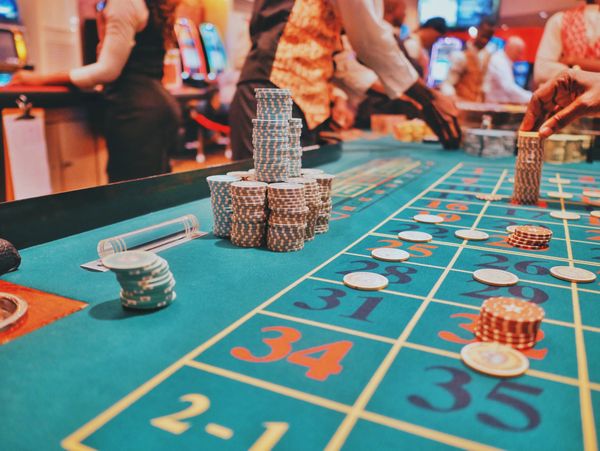 Welcome to the ultimate guide to Norwegian online casinos! This article will explore the history of gambling in Norway, applicable laws and legislation surrounding gambling, quick tips for choosing the best Norwegian online casino and how to practice safe gambling practices.
Whether you're a seasoned bettor at Norwegian casinos or new to the game, you're bound to find something useful or new in this guide.
The History of Gambling in Norway
Gambling has a long and complex history in Norway. There seems to have been a strong cultural aversion to gambling, which can easily be traced back to the 19th century when the Norwegian government banned all forms of government. That ban remained in place until the 20th century when the government put forth a plan to introduce government-run gambling monopolies to regulate and control the industry.
Today, there are two main gambling monopolies within Norway. They are Norsk Tipping, which handles lotteries, sports betting, and other games of chance, and Norsk Rikstoto, which oversees horse race betting. These two monopolies have exclusive rights to offer gambling services in Norway—both offline and online.
Tips for Choosing the Best Norwegian Online Casino
If you're looking to gamble online, you'd do well to check out a casino comparison site, but if you'd rather do your own research, keep an eye out for the following things when doing your research.
1. Licensing – Always make sure that the site you're playing with is fully licensed and regulated by a higher authority, like the UK Gambling Commission. These licenses show that the online casino has undergone testing and is proven to be fair and trustworthy.
2. Customer Support – Take a look at the different avenues you can use to contact customer support. Most sites offer some form of 24/7 Live Chat where you can immediately connect with a representative, but be cautious. Some sites use external customer support groups with very little knowledge or actual power to help. You should always check their customer support and give them a test with basic questions to gauge their usefulness.
3. Game Selection – If you are a blackjack player, why bother looking at an online casino that doesn't offer blackjack? Always make sure that the casino has games and tables you are interested in playing. Taking a look at their software providers can be a quick indicator of the choices and games available.
4. Convenience and Accessibility – Check if the casino has a mobile app, as it's always fun to play games when you're on the go or in the middle of your morning commute. Some casinos are even optimizing their games for smartwatches, so keep an eye on that too.
5. User Reviews – Always check reviews from previous players. Lots of reviews highlighting problems withdrawing winnings or poor customer support are indicative of a bad online casino. Learn from the mistakes of others rather than make your own mistakes. Plenty of sites aggregate reviews for casinos; be sure to check them out.
Responsible Gambling in Norway
You should always remember to gamble responsibly. There are more than a few things you can keep in mind to stay safe. The first thing is to set a budget for yourself, often referred to as a bankroll. This is the amount of money you feel comfortable gambling with and could afford to lose without dipping into your savings or selling the house.
Within your bankroll, you should also set limits within your bankroll for how much you're willing to stake on each bet. Ideally, this number is low enough that you can continue to bet and play should you lose. It's the idea of not betting your whole bankroll on one hand of blackjack.
You should also keep in mind that gambling is a form of entertainment and isn't a moneymaker. The moment playing at an online casino feels like a chore or isn't fun, stop. There are resources out there for players who feel that they can't stop or need to control their urges better. If you are interested, consider checking out the resource center curated by the National Council on Problem Gambling.
Some online casinos offer a way for players to put limits on their accounts. These limits can affect deposits and total bet sizes, or even lock you out entirely. Make sure to check with your online casino before signing up, as these features can be insanely helpful should you ever have a hard time.
After reading this guide, you've hopefully learned a thing or two when it comes to gambling at Norwegian casinos. Remember to always bet at a licensed online casino, do your research, set limits and gamble responsibly. By keeping these and the above tips in mind, you can enhance your gaming experience and fully enjoy everything Norwegian online casinos have to offer.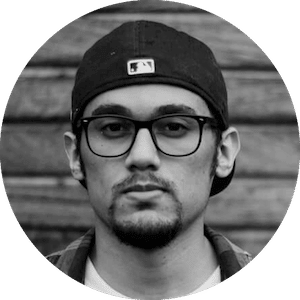 Gus Anderson
Gus Anderson is a gambling wizard. As a kid he dreamt about becoming a Tennis, Hockey and Golf professional but ended up as a gambling professional with focus on both sports & casino.