The Greatest Roulette Wins of All Time
March 25, 2022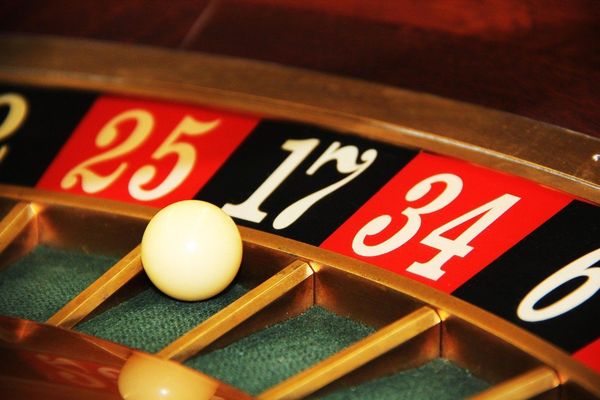 Roulette is one of those iconic games attracting high rollers to the casinos all over the world ever since it was first introduced in the 18th century. In this article, we list the greatest roulette wins of all time.
The word roulette derives from the French phrase for "little wheel". The game itself has developed numerous variations throughout history.
Although the experience you get while playing roulette in a brick-and-mortar casino is unparalleled, the game has been super-popular in the online version for decades.
We all know that the casino will always be profitable versus the players in the long run. However, roulette is among those games where even the inexperienced gamblers can quickly notice where the house edge lies.
There are numbers from 1 to 36, and the house gives you 35 to 1 odds for a winner. Nonetheless, the edge is hidden in zero (0), meaning the players should have been given 37 to 1 odds to win in normal circumstances.
Some variants, such as the American Roulette, even have a double zero (00), making it a 38 to 1 long shot. Read more about how to play roulette.
If you have the option to choose between European and American Roulette, tend to avoid the latter because it brings a higher advantage for the house, thus cutting your chances of leaving the casino profitable.
However, although most gamblers are well aware of the casino's edge, they still keep playing to win.
After all, it is their legitimate right, and not even the house edge can take home away from them. We've seen people win big at roulette tables throughout history.
We will dedicate this article to them, so keep reading to find out more about the greatest roulette wins ever documented.
Table listing the greatest roulette wins of all time
The Greatest Roulette Wins of All Time
Place
Player
Amount Won
1.
Pedro Grendene Bartelle
$3.5 million
2.
Bill Walters
$3.8 million
3.
Philip Green
$2.6 million
4.
A Group of Eastern Europeans
$1.7 million
5.
Mike Ashley
$1.7 million
6.
Joseph Jagger
$1 million
7.
Charles Wells
$500,000
8.
Ashley Revell
$270,600
9.
Cast from MTV Show Buried Life
$125,000
10.
Sean Connery
$27,000
Motivations for the greatest roulette wins of all time
10. Sean Connery: $27,000 in 1963
Sir Sean Connery is the only true James Bond for most movie fans. Mr. Bond was a casino-game aficionado himself. Baccarat and roulette were his favorites.
The man who best embodied James Bond was attracted to the same two games. Before becoming a famous actor, Sean grew up in a working-class family in Edinburgh.
He enjoyed several meaningful visits to casinos all over the globe. The one he will never forget occurred in 1963 when Sir Connery entered Casino de la Vallee in Saint-Vincent, Italy.
You all know about the "third luck is a charm" phrase. It proved 100% accurate in Sean's case back in Italy. However, Connery was surprisingly persistent, betting on the number seventeen as many as five times in a row.
It may appear to be a crazy move to most people, but it brought a small fortune to Sean. Neither of the two initial bets landed, but Sean kept going and saw the ball land on 17 on the third spin.
He left the bet for the following, and it landed again. Who could have thought the feat would repeat for the third straight time?
Sean did, and the ball landed on 17 once again. The odds of hitting a number three consecutive times on a roulette wheel is 1:50653. The fantastic run helped Sean leave the casino 17 million lire richer. Translated to dollars, it is $27,000.
9. Cast from MTV Show Buried Life: $125,000 in 2010
The cast of MTV's mega-popular show "The Buried Life" had a great time at Golden Gate Casino in 2010. We just had to put them on the list, although they did not win the money. The story is just too good to be left out.
If you are not familiar with the show – it is about four youngsters who have a list of 100 things to do before they die. The No 75 on the list was making a million dollars.
Of course, the fastest way to do so was by paying a visit to the Las Vegas casino. They thus did a fantastic PR for the Golden Gate Casino in downtown Las Vegas.
What did the boys do? They had a plan to roll $125,000 three times on even roulette bets. So they first wagered $125,000 on red and won. You can imagine the thrill in and around the casino back at the time.
Unfortunately, the journey ended on the second bet as they decided to go for black this time out.
However, we will remember them forever for making the largest roulette bet in Las Vegas history ($250,000). So we hope you understand why we just had to find a place on the list for this group of four.
8. Ashley Revell: $270,600 in 2004
The majority of gamblers are tempted to go all-in at some point in their lives. When you think of doubling up everything, you have caused an adrenaline rush.
On the positive side, only a few gamblers go on and do such craziness. Betting it all is the most stupid move you can make. Whenever there's a chance of failure, you should never do it. And the possibility of failure is identical to the one of success when you bet red or black on a roulette wheel.
Ashley Revell did just this. He sold his house, car, clothes, watch, and went to Las Vegas with his entire life savings. Ashley walked into the Plaza Hotel & Casino in Vegas and bet $135,300 on a single spin.
He backed red and was lucky to see the ball stop just on 7 red. We can only imagine how he felt while the ball was rolling over the wheel. Revell won $270,600 and utilized the money to start a new online poker company named Poker UTD. Unfortunately, it went out of business in 2012.
7. Charles Wells: $500,000 in 1891
Charles Wells is a genuine roulette legend. A small-time crook was a known fraudster at the time. Interestingly, he rounded up some investors and brought the money to the French Riviera casinos.
On there, Sir Charles played fair and square and won as much as 1 million francs during a monster 11-hour session.
The enormous win inspired Fred Gilbert's music hall song "The Man Who Broke the Bank at Monte Carlo". Back at the time, breaking the bank referred to a situation where a player won more chips than on the table.
If we consider inflation, his winnings from 1891 would be equal to today's $13 million.
6. Joseph Jagger: $1 million in 1873
A mechanical engineer with a famous surname (no relation to Mick Jagger, though) identified the biases in the roulette wheels at a casino in Monte Carlo.
He bribed six men who worked at the casino and had access to its roulette tables. They took notes and identified a clear-cut pattern. Some pockets (7, 8, 9, 18, 19, 22, 28, and 29) used to land more than others in two weeks. A random roulette was suddenly not so lucky anymore.
Joseph took advantage and "broke the bank" by winning more than 2 million francs over several days. Nowadays, his winnings would be worth more than $10 million.
This is why it is hard to compare the winners on the list. Anyhow, Sir Joseph utilized the winnings to buy a property in Bradford. Unfortunately, he died in April 1892 at the age of 61.
5. Mike Ashley: $1.7 million in 2008
Almost half a century after the famous Sean mentioned above, a billionaire owner of Newcastle United, Mike Ashley, won a whopping $1.7 million on a single spin.
Remember that Sir Connery saw his lucky number 17 land three times to win $27,000?
Mike Ashley decided to bet $626,000 on a complex bet popular as "complete". He favored James Bond's lucky number 17 in all possible ways, combining odd, black, and a number from 1 to 18 bets in one.
Once the ball dropped into the 17 slot, a tycoon looked at the croupier and walked off after spending no more than 15 minutes at the table.
4. A Group of Eastern Europeans: $1.7 million in 2004
Next up is a group of people, not an individual. Two unnamed men and a woman utilized a laser scanner in a mobile phone to win $1.7 million on a roulette table at Ritz Hotel & Casino in London in 2004.
Each of the three individuals was a computer analytics expert. They figured the probability of the specific numbers landing by acknowledging slight imperfections in the physics of the wheel.
They were all arrested later under suspicion of claiming money by deception. However, the winning amount was too significant for this trio to be left out.
3. Philip Green: $2.6 million in 2004
You must consider yourself a lucky man when you are a billionaire tycoon. Sir Philip Green felt he could get ever more fortunate and made no mistake when he hit the luxurious Les Ambassadeur's Club Casino in Mayfair, London, in 2004.
The Chairman of the famous Arcadia Group (Topshop, Topman, and Wallis are only some of their encompassments) enjoyed a fantastic streak of luck to win $2.6 million in one night.
Mr. Green did not make it in a single bet. Instead, he rather played a mix of even-money bets (such as red or black) and straight-up bets (chasing direct numbers).
2. Billy Walters: $3.8 million in 1986
Billy Walters is one of the most famous sports bettors in Las Vegas. He is also known for extraordinary adventures at roulette tables back in the 1980s.
He gathered a team to chase biased roulette wheels all over Sin City and Atlantic City. His accomplices went from one casino to another in search of defects. Finally, they recognized a pattern at Caesars Atlantic City, but they did not allow him a $2 million freeze-out.
What was not accepted there went through at the Atlantic Club Casino Hotel. Walters and his partner recognized the pattern and bet 7, 10, 20, 27, 36. The next day (after 38 hours of play), they left the place being $3.8 million up. A masterclass performance, we'd say.
1. Pedro Grendene Bartelle: $3.5 million in 2017
Although Billy Walters and his partners won a more significant amount, the first place in our list has to be reserved for Pedro Grendene Bartelle. The reason is simple – he won it on a single spin.
Yes, you heard right. A Brazilian businessman paid a visit to the Hotel Conrad in Punta del Este, Uruguay, in 2017.
He sat on a French Roulette table to kill some time and decided to stack $35,000 on or around number 32 in one spin.
Can you guess what happened next? The ball landed on 32, and the nephew of the richest man in Brazil (Alexandre Grendene Bartelle) won a whopping $3.5 million.
Concluding remarks about the greatest roulette wins of all time
Roulette is definitely one of the most popular and exciting games one can play in a casino. After some extensive research, we are happy to name Pedro Grendene Bartelle winner of the prestigious title The Greatest Roulette Wins of All Time.
If you live in a state where the online casino is legal, you can try your roulette luck at the BetMGM Casino or Sugarhouse Casino.
FAQ
What is the greatest roulette win per spin ever documented?
The greatest roulette win of all time occurred in 2017 when a Brazilian businessman Pedro Grendene Bartelle won $3.5 million by betting $35,000 on and around number 32 in Punta del Este, Uruguay.
What are the chances of winning at a roulette table?
The simplest way to describe the chances of winning at roulette is to say that a player has 35 to 1 odds to win on European and 36 to win odds to win on American roulette. This is, obviously, if you bet a single number. You can get different odds while betting other types (including 17 to 1, 2 to 1, 1 to 1, etc.).
Is it true that Sean Connery won a single number bet three times in a row?
Yes, it happened in 1963 in a casino in Saint-Vincent. Sir Connery bet number 17 five consecutive times. While it did not land on the first two occasions, it went through on each of the following three spins. Sean Connery left the casino $27,000 richer as a consequence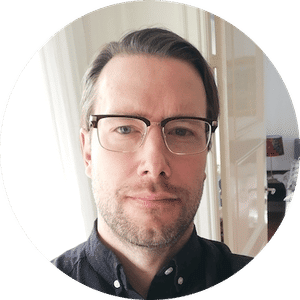 Martin Evergreen
Martin Evergreen is a sports betting professional who provides initiated betting picks and predictions. His main focus is on NHL picks, sportsbook promotions, and casino stories.