The Greatest Blackjack Wins of All Time
April 1, 2022

Blackjack is one of the oldest and most popular card games globally. Being attractive and straightforward at the same time, it has quickly conquered the hearts of gamblers from all over the globe.
Although we have plenty of game variants to select from today, the basic rules have never changed. The game is viral among high-rollers, so we've had the chance to witness some crazy stories involving streaks worth millions of dollars throughout history.
Anyone who walks into a casino dreams of a massive life-changing win. Sadly, a tiny portion of players sees their dreams come true. Ordinary people have a greater chance to hit a million jackpot on progressive slot machines.
Blackjack is different as you can't quite win millions by betting a couple of bucks. As a result, the list of the most successful blackjack winners mainly includes wealthy people who had already been millionaires before enlarging their bankrolls at a blackjack table.
There are always some exceptions, though, and you are about to find them on this list.
As you might have guessed from the title and the introduction part, we will give you our list of the ten biggest blackjack wins of all time.
We did not only count wins on a single night as streaks of several months and even years (in one case) are included. It is the best way to show the most skilled blackjack players in the game's history.
Nowadays, when online casinos have become licensed, legal, and regulated in the US, people tend to play blackjack online using mobile apps such as the BetMGM App or the Caesars App. New ways of engaging online probably make future big wins harder to detect, making the below list even more nostalgic.
Stay tuned and enjoy the list, in ascending order, that features some incredible stories worth reading.
The Greatest BlackJack Wins of All Time
10. A Taxi Driver Switches from Roulette to Blackjack – A Move worth $132,000
As mentioned in the introduction, we all dream (in our imagination) of a jackpot win that would change our lives.
There is a man who had an absolute dream of winning big. He told his wife about it several days before walking into Westcliff Casino in Western Esplanade. The man was a taxi driver named Goksel Selay.
According to his words, he had never enjoyed luck with gambling. Nevertheless, it did not prevent the man from trying and making his dream come true. It was a quiet evening for fares, and the taxi driver decided to enter the casino.
The Kent-native began by playing roulette. Although he lacked success there, he moved to a blackjack table after noticing the significant growth of the jackpots.
It proved to be one of the best decisions of his life as the father-of-two was dealt for aces to win the "Blackjack Aces" jackpot worth $132,000. And then you say dreams do not come true. But, unfortunately, they did well for this 53-year-old.
9. An amateur Gambler Scoops $470,000 at a Bellagio
Those who have watched Ocean's 11, starring Brad Pitt and George Clooney, know at least one fantastic story about Bellagio. If there is someone who has missed the movie, we'd warmly advise it.
Nevertheless, Pitt and Clooney were actors in a movie about a group of people who stole the money from the vault at Bellagio. So what you are about to read now is not a movie.
It is an authentic, real-life story about an amateur gambler who has claimed almost half a million dollars by playing blackjack at one of the most famous Las Vegas casinos.
His name is Michael Geismar. He is a hedge fund manager who liked to play blackjack whenever possible. It is worth mentioning that these were only rare occasions.
Back in 2012, Geismar attended a business convention in Las Vegas. He spent days at a way and nights at Bellagio.
Since he had never been a super passionate gambler, it was no wonder he decided to play $100 a hand. Nevertheless, Michael suddenly decided to raise the stakes as he got boiling.
He laid down $10,000 a hand before he knew it. While the experts would have never recommended such an aggressive strategy, it has well paid off for Geismar, who left the iconic casino $470,000 richer. Excellent run for a man who plays blackjack just a few times a year, right?
8. World Series of Blackjack Winners
World Series of Blackjack is a TV show tournament produced by the GSN cable network. It is the blackjack's version of a popular World Series of Poker.
The players have to earn an invitation or win a series of satellite events to enter the show. The show made a debut in March 2004 and lasted for no more than four seasons (until 2007).
You must ask yourself what this show has to do with the list of the biggest blackjack winners. The answer lies in the grand prize for the final table winner.
It went from $100,000 in the first season to a whopping $500,000 in the fourth. The maiden winner was Mike Aponte, a member of the legendary MIT team we will speak about at the end of the article.
He dispatched "Hollywood" Dave Stann in the final, clinching the $100,000 main reward occasionally.
The next winner was Ken Einiger, who claimed $250,000 the following year. Finally, the winners of the next two seasons enjoyed the most significant rewards. Dr. Jeff Bernstein and Alice Walker scooped $500,000 apiece in 2006 and 2007.
7. Oscar-winning Actor Ben Affleck Banned from Playing Blackjack at Hard Rock after a Whopping Win
We spoke about George Clooney and Brad Pitt above in the article. While they were the only actors who played in a movie about a famous Las Vegas casino, their equally popular colleague Ben Affleck has been a real-life protagonist in one of the best blackjack streaks Las Vegas has ever seen.
Ben visited Vegas to spend some time with his lovely wife, Jennifer Garner, before flying to Detroit to shoot the new Batman movie.
Besides Jen, he was in love with card games, particularly blackjack. He thus strolled into the Hard Rock Casino to practice one of his favorite activities.
The Oscar-winning actor then quickly got on a super-hot streak, which has secured him a staggering $800,000 win.
The casino managers then approached Ben to tell him he was no longer allowed to play blackjack on their property. But, interestingly, the staff was super friendly to him, even offering a romantic couple a car as compensation.
Ben has never again played blackjack at the Hard Rock Casino, but an $800,000 win has undoubtedly earned him a good place on our list.
6. A Homeless Man Wins $1.5 Million in Five Days at Treasure Island
Remember that we mentioned exceptions to the general rule that only wealthy people can win big at blackjack? We've come to one. You are about to read one of the most incredible gambling stories in general.
The setting is Las Vegas, the protagonist is genuinely unique, and the casino owner is one of the most famous Sin City figures. We'll go back to early April 1995.
A barefoot man in his eighties at the time walked into Steve Wynn's Treasure Island and Casino. Yes, you heard right. It was a homeless man whose wife had chucked him out earlier. So he cashed in his $400 Social Security check and decided to spend it at a casino.
Most people would say a terrible decision when you are in such a situation. You can bet as low as $5 and as big as $10,000 a hand while playing blackjack at Treasure Island. His entire pension and wealth were just $400.
The homeless man took advantage of free drinks, ordering Jack Daniels and Coke. Then, however, he got into one of the most shocking runs the casino industry has ever witnessed. Shoeless Joe (we only know his name) turned the government check into $1.5 million in no more than five days.
He sold the story to Steve Wynn for $10,000 and received a complimentary room at the hotel, security guards, and even a limousine. However, rumors say the Shoeless Joe had then lost most of his winnings and resumed the old lifestyle.
5. UFC President Banned from Palms Casino after Winning $2 million in Three Months
We've told Ben Affleck's story above in the article. Well, the Oscar-winning actor is not the only celebrity blackjack champion here. Dana White holds the high fifth place on the list.
The UFC President had two disputes with the Palms Casino Resort, both times after being banned for his significant wins at blackjack tables.
Dana White claims he has never been a card counter but who can trust him? Could you believe these significant winnings were merely a product of lucky streaks? We do not believe him but certainly, respect what he has done at these blackjack tables in Sin City.
Dana White was first banned from the Palms Casino in 2012. However, the new chief executive Dan Lee sent him a personal invitation to return to the table two years later.
White was flattered with a $5k worth bottle of 2001 Domaine de la Romanee-Conti Montrachet, and he was happy to get back to his beloved game.
Nevertheless, it was a move the new Palms Casino CEO would soon regret as Dana White won another $2 million over three months. He would have probably gone to more considerable sums had his limit per hand not been cut from $25,000 to $5,000.
4. Blackjack Hall of Famer and the Card Counting Pioneer
One can not talk about the history of blackjack without mentioning Ken Uston. The New York City-born man is widely known as one of the most successful blackjack players.
He was one of the maiden people to have entered the Blackjack Hall of Fame, which is the best recognition of his substantial impact on the advanced strategies of the game.
Ken was a natural talent who still spent hours and hours to bring his skills to perfection. As a result, one of the card-counting pioneers has gathered a team of mathematicians and experts who have been popular even before the great MIT group.
According to the reports, his team took around $4.5 million from several Las Vegas casinos.
3. A millionaire Wins $15.1 million, Courtesy of a Loss Rebate
Speaking of legends, we can by no means skip Don Johnson. One of the most famous likes in blackjack history scooped more than $15 million over just five months, and he has done so without card counting.
Mr. Johnson brutally slaughtered three Atlantic City casinos in late-2011 and early-2012. He was not a card counter, but we can certainly not consider him simply a lucky Highroller either.
According to his words, the blackjack version he played had only a 0.263% house advantage. Now, the standard practice for Las Vegas casinos was to pay a certain percentage of a loss rebate to high rollers who spent a certain number of hours at the tables.
Don negotiated a 20% refund on losses if he lost more than $500,000. So, all he needed to do was quit either after winning $2.4 million or losing $2.6 million.
Such a strategy has helped Don Johnson, who had already been a millionaire, claim $6 million at Tropicana, $5 million at Borgata, and $4 million at Caesars, all within five months. A solid strategy, we reckon.
2. The Biggest Single Session Win Ever
The second place is reserved for the biggest individual blackjack win of all time. It is courtesy of another millionaire, Kerry Packer. They say luck is with the brave ones. It is easy to be brave when you are a millionaire, you can reckon.
However, it is very hard to explain the amount of luck Mr. Kerry Packer has had on two separate occasions. We will begin his story with a 1991 win. Packer scooped a staggering $7 million in just one night at the Hilton Casino in Las Vegas.
He returned to Sin City four years later, at MGM Grand Casino. Packer decided to bet $250,000 a hand, playing as many as eight hands at the same table simultaneously. The hottest gambling streak ever resulted in a whopping $40 million profit for the man in no longer than 40 minutes.
According to the reports, Mr. Packer left an incredible $1 million tip to the dealer. Speaking of luck, it has not always been on Packer's side as Kerry reportedly lost more than $27 million in ten months after the mentioned wins. We will remember, either way, the $40 million wins at MGM Grand forever in the blackjack history books.
1. The Most Legendary Blackjack Story Ever
The entire world learned about the enormous success a group of the most talented MIT students has had after watching "21".
A movie featuring Kevin Spacey in the leading role has become a massive blockbuster and the most popular gambling movie ever recorded.
The movie was based on a true story, telling the story of Bill Kaplan's life. Bill was a Harvard graduate who turned $1,000 into $30,000 in nine months, beating the system by card counting.
MIT students were amazed by how Bill Kaplan made a small fortune by playing cards. He told them everything about the process, and they soon formed a team of 80 of the most talented students from the most esteemed universities, including MIT, Harvard, Yale, etc.
The students divided them into several teams who played at different casinos on different nights. They followed the pre-arranged scheme, trusted each other, and took casinos on a big ride.
Although there is no 100% accurate information on the total sum of the winnings, the group is believed to have won between $50 and $100 million. Although we've seen some iconic stories in the article, this is, without doubt, the most legendary one.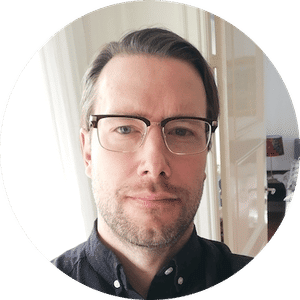 Martin Evergreen
Martin Evergreen is a sports betting professional who provides initiated betting picks and predictions. His main focus is on NHL picks, sportsbook promotions, and casino stories.