The Future of Online Casino Security: Player Protection in the Digital Age
September 20, 2023

The global online gambling industry is expected to generate $95 billion in revenue by 2023. With vast amounts of sensitive data and money being exchanged between banks, e-wallets and gambling operators, the need for player protection and robust security on the various platforms is greater than ever before.
Data breaches can cause substantial harm to consumers whose private information may be leaked, and the repercussions are significant for casinos, too, as customers may lose confidence in the company's ability to provide a safe and secure environment. Thankfully, all reputable casino operators, like the platforms you will find reviewed at https://www.casinotopsonline.com/no, recognize this and take security seriously.
This article will explore the diverse technologies being implemented today by online casinos that are designed to protect users' data from malicious actors and their platforms from would-be hackers.
Protection Against Fraud and Hacking Attempts
To prevent unwanted access to their servers and databases, casinos use cutting-edge technologies such as firewalls and intrusion detection systems (IDS). These advanced security measures help safeguard data from hacking attempts and fraud.
Additionally, Know Your Customer (KYC) requirements and stringent Anti-Money Laundering (AML) policies are a staple on reliable platforms. These requirements sometimes vary between platforms, but they typically require users to upload a photo of themselves and furnish supporting documentation, often in the form of a government-issued ID.
This ensures only players who are authorized, can access a site, thereby protecting against possible identity theft and money laundering schemes.
Safeguarding Player Data: Employing Modern Encryption Technology
A prerequisite for any website that processes money and sensitive data is to have modern encryption technology. Secure Socket Layer (SSL) encryption protocols keep data encrypted and inaccessible from unauthorized access. Data is encrypted during transmission using SSL protocols, rendering it indecipherable to anybody who may intercept it. This makes sure that private information, such as login passwords, credit card information and personal data, stays private and is difficult for hackers or other bad actors to access.
SSL encryption does a great job of protecting your sensitive data, but did you know that you can also leverage the technology to ensure that a site is legit and not a scam? Indeed, encryption protocols provide authentication, which uses digital certificates that are issued by trusted certificate authorities. This step should be completed in unison with verifying the legitimacy of an online casino's license.
It's always advised to verify a site is secure before signing up for anything. You can determine whether a platform uses this encryption technology by looking at the website's uniform resource locator (URL). The address should begin with "https" instead of "http." The "s" stands for secure and suggests a site is safe. Also, there could be a lock symbol in the address bar next to the "https" which is another way to ensure that your connection is secure.
Using Random Number Generators to Ensure Fair Gaming
To ensure the fairness and integrity of their gaming systems, independent auditing companies frequently evaluate online casinos. Many companies will proudly display this information on their website by referencing the inspection body that completed the audit, oftentimes this is done by the industry-leading eCOGRA (eCommerce Online Gaming Regulation and Assurance).
Auditors will check to make sure sites are using sophisticated algorithms known as random number generators (RNGs) which generate unpredictable and unbiased outcomes to ensure fair gameplay. RNGs are required to meet necessary standards such as being truly random with a uniform distribution of numbers for a casino to pass testing and receive certification. The result is that gamers can rest assured that the playing field is level and they have an equal chance of winning.
Staying Vigilant and Fortifying Your Account With Two-Factor Authentication
The gambling industry recently experienced several high-level cybersecurity issues. Just last month, casino titans MGM Resorts International and Caesars Entertainment were breached by hackers in sophisticated, coordinated attacks. The malicious actors impersonated the victim firm's employees and persuaded their IT support to provide duplicate access to the systems. The identity management company Okta, which manages both of the affected casino operators and some additional 17,000 clients worldwide, disclosed that these types of attacks have been steadily increasing over the past year.
These cyberattacks highlight the importance of being vigilant with all your online activities, especially when it comes to casino gambling. One way you can further safeguard an account is by setting up two-factor authentication (2FA). This security feature allows you to link an online account with a secondary device, usually a phone or tablet. When signing on to a site with 2FA, you enter your password as usual, but then a prompt asks for a unique code that you can access via an authenticator app or by having the platform send it as a text message.
With the popularity of gaming expected to continue to grow and the size of the global online gambling industry anticipated to pass $153 billion by the end of the decade, it's more important than ever to make sure you use secure platforms, exercise safe online habits and take additional measures to further safeguard your time online.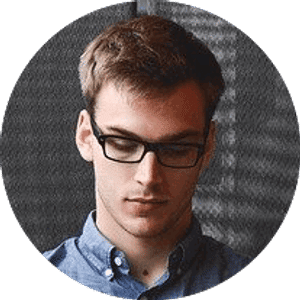 Jake Williams
Jake Williams is a sports gambling expert. He's been writing in the sports betting and DFS industry for over a decade. He specializes in MLB and NBA, along with College Basketball and College Football.