The Greatest Baccarat Wins of All Time
April 1, 2022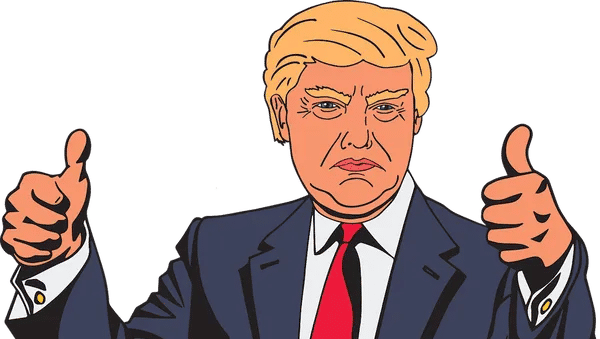 Baccarat is one of the oldest casino games. It is widely considered a high roller game due to its nature. While the rules look pretty simple, Baccarat has always been a mystery to most casino players. After all, this is why it is particularly appealing to billionaires from all over the planet.
In Baccarat, one hand is dealt with the player and the other to the banker. You can bet on three possible outcomes, the player's win, the banker's (house) win, and the tie.
To go back to the very beginnings of the game, we'll return to the 19th century. Back then, Baccarat was played between the elite in the gaming salons in Italy and France.
Best Casino Bonuses for Live Dealer Baccarat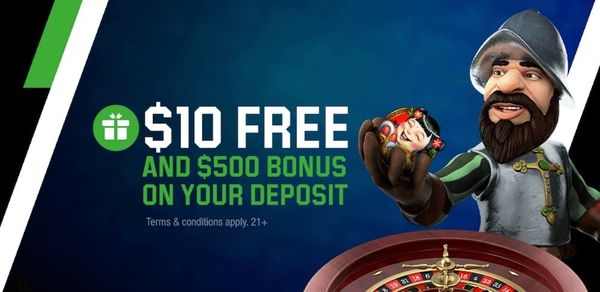 Baccarat has quickly entered the casinos and conquered big crowds in no time. It is one of the standout card games available in every major casino.
It is easy to say that the game has seen some spectacular hands throughout history. After all, wherever big money is involved, a spectacle is guaranteed. But, remember, Baccarat is still considered an elite game for high rollers.
Players from all over the globe have witnessed massive baccarat duels between people who have become true legends in gambling circles.
We will deal just with these legends and bring their incredible experiences closer to you in this article. So stay tuned to learn more about the biggest baccarat bets and wins in the game's history.
The Greatest Baccarat Wins of All Time
The Greatest Baccarat Wins of All Time
Place
Baccarat Player
Amount Won
1.
Group of Asian high rollers
$55 million
2.
Akio Kashiwagi
$15 million
3.
Lin Hasan
$12.9 million
4.
Phil Ivey
$9.6 million
5.
John W. Gates
$1 million
Top Baccarat Wins in Ascending Order
5. How was "Mr. Bet a Million" Born into Baccarat?
Although it was not a win, we have to begin the journey with John Warne Gates and tell his legendary story. John W. Gates spent most of his life in the second half of the 19th century.
He was an American Gilded Age industrialist and one of the most famous gamblers of his era. Although he was a millionaire, his earliest life was by no means fun and games.
Mt. Gates had to claw his way to the stars as he moved from selling firewood to selling homes and railroads before becoming a pioneer of barbed wire.
Thanks to the nature of his job, John had plenty of acquaintances. They often invited him to private poker games, an activity John Warne Gates fell in love with within no time. It quickly grew into a passion as John began organizing his private card games.
From 1894 onwards, John maintained a suite at the Waldorf-Astoria in New York City. The place shortly became home to some of the biggest poker and baccarat parties.
One such game has earned Mr. Gates a place on this list. While he was a banker, John decided to raise the stakes and bet $1 million on one hand.
One of his fellows accepted it and risked a million bucks of his own. The pair have also set up special rules. They agreed to deal with three hands on the table. One was the bankers (John's), while his friend had a choice to play one or both of the remaining hands.
The player selected the latter option. To take the money, he needed to win both hands and vice versa.
The duel ended in a tie as the player won and lost a hand apiece, meaning they exchanged no money on occasion. Nevertheless, the story has earned John Warne Gates a new nickname – "Mr. Bet a Million".
4. Poker legend Phil Ivey wins $9.6 million on Baccarat
This name will probably sound very familiar to wider audiences. Phil Ivey has been one of the most popular poker players for decades.
Anyone who has ever watched a poker show must have seen Phil Ivey, a calm figure who has won more than $26 million in live tournaments. Ivey, an owner of as many as 10 World Series of Poker bracelets, also made more than $10 million by playing online cash games in the late 2000s.
However, only a few know of Ivey's other love. The Tiger Woods of poker enjoyed playing baccarat as well. He had a fascinating career in that field, too.
For this article, we will go back to July 2012, when Phil played one of the most popular baccarat sessions.
Ivey needed no more than 17 hours to take away $4.8 million from the Borgata Hotel Casino & Spa in Atlantic City. It was the most significant of his several runs from April to October 2012. When we sum it all up, Phil has won $9.6 million during these streaks.
As such, he well deserves at least 4th place in this list. Nonetheless, his wins did not go through without controversy. Phil had his special requests during his plays, much like most other high rollers. Casinos will generally do everything they can to keep the whales happy.
They did so in Ivey's case, allowing him to bring a partner to the table, use unique cards, and have a dealer who speaks the Mandarin language.
The partner was Cheung Yin Sun, a lady who helped Ivey take advantage of minor imperfections in the cards to get the difference-making edge over the house.
The casino filed a lawsuit against Ivey and his accomplice two years later. Finally, in 2016, a Federal Judge decided that Ivey and Sun had to repay $10 million to the Borgata casino.
3. The Biggest Jackpot Win in the History of Baccarat
Next up is the man who entered the Guinness World Records for claiming the biggest winnings in a baccarat tournament. Although it is the most significant single baccarat jackpot win in the game's history, we only hold it a fourth place on the list. Keep reading, and you'll find the reason.
As for this particular win, everything is pretty much straightforward. The name of the lucky man is Lin Hasan. A Hong Kong native landed an incredible grand prize of $12,890,500 at the 2015 World Series Baccarat Championship.
The Suncity Group organized the event at the Sheraton Macao Hotel.
Overall, the event had a total jackpot of $15 million, thus setting another record for the most significant prize money ever at a baccarat tournament.
The Macao Championship certainly had a significant impact on the game's popularity, but we warmly advise you to read the following stories to understand how colossal baccarat is in gambling circles.
2. The Japanese Baccarat Tycoon Who Almost Drowned Donald Trump
This story is just remarkable. It has to be unique when the US president and a Japanese billionaire are the main protagonists. But, of course, you all know the former, Donald Trump.
The latter is not so popular among ordinary people but is undoubtedly one of the most iconic gamblers the world has ever seen. His name is Akio Kashiwagi. He was a mysterious figure with connections to the underworld, namely, the Japanese criminal group yakuza.
According to the reports, Kashiwagi earned more than $100 million per year and owned $1 billion in assets. We assume most of the cash came from his ties to the yakuza, but that does not have much with the story we are about to tell.
Donald Trump made an aggressive move into the Atlantic City casinos business in the 1980s. He invested heavily in building three hotel-casinos, including the "eighth world wonder", the Trump Taj Mahal.
Massive investments require massive revenues to be justified. Back then, Trump struggled to attract whales to his gambling heaven.
He desperately needed an opportunity, and he got one in February 1990. Back then, Trump went to Tokyo to promote a heavyweight match between Mike Tyson and Buster Douglas.
He had an exciting encounter with a man who was unwilling to take a photo with the famous boxer. Trump knew that man was Akio Kashiwagi, a tycoon who loved to gamble – everything Trump needed at that moment.
Baccarat was Akio's game. He bet big, $250,000 a hand hefty. Shortly before the encounter with Trump, Kashiwagi had won almost $20 million at Goldsmith's Diamond Beach Casino in Australia.
Despite being warned by experts not to invite Kashiwagi to Atlantic City, Trump couldn't resist.
The Japanese billionaire flew to Atlantic City, where Donald Trump warmly greeted him several days later. Then, after spending two days without leaving his penthouse suite at the Trump Plaza, Akio finally appeared at a private table reserved only for him.
He played $250,000 a hand, just according to plans, but the outcome of his game was way off Trump's agenda.
Mr. Kashiwagi was $1 million up in just half an hour. His hot streak continued, and the tycoon had $6 million of Trump's money in his pockets before calling it off and leaving back to Tokyo.
Donald Trump did not allow such a loss, and he decided to double the stakes and re-invite Mr. Kashiwagi, this time under a special agreement. The two men agreed that Akio needs to bring $12 million and play until he doubles it up or loses everything.
Trump knew time was on his side and that the house edge would eventually prevail in his favor.
However, the visitor was again on a hot streak, winning $9 additional million. Can you guess what turned things around? It was the change of dealers. Kashiwagi's positive streak ended when women replaced men as dealers.
Whether it was a coincidence or not, Trump insisted on attractive female dealers from that moment onwards. It was a decision that shifted his fortunes entirely around. Six days later, Trump was up $10 million, returning the previous $6 million loss and gaining a $4 million profit.
It was not that it had anything to do with Trump and his Atlantic City play; we should mention that Akio Kashiwagi was brutally stabbed 150 times in his palatial home in early-1992, allegedly by yakuza members.
1. High-profile Asian Baccarat Gamblers Scoop $55 million in Australia
Most casinos want to attract the most prominent players out there. The higher the stakes, the greater the revenue is; it's that simple. Or is it? This strategy proved lethal for Crown Casino in Australia. The game was baccarat, you guessed it.
In theory, baccarat is the game that secures the lowest edge for the casino. The 1.26 advantage over players is more down than craps, blackjack, roulette, and not to mention slots.
It is purely a game of chance. However, for a casino to ensure that it won't lose money, as many as 7,200 hands need to be dealt. Let's say that a player can get 60 hands in an hour at best. You do the maths.
Giant whales usually ask for higher limits. This increases their chances of winning big. The higher their stake per hand is, the bigger they can win.
While most casinos do not go beyond certain limits, Australian Crown Casino did so. They went all-in in advertising and increased the differential to $500,000 for some players.
A group of mysterious Asian high rollers whose names have never been revealed took advantage. They claimed around $55 million over several months.
The biggest single Baccarat win was $12 million. It was the world's greatest public losing streak on baccarat by a casino. It was a catastrophe that crippled Crown Casino back in the 1990s. They managed to survive and recover years later, though, but we are sure they learned the lesson – If you take a gamble against the best players in the world, you may lose your head.
Top Three Mobile Apps for Playing Baccarat
Ready to give it a shot yourself? The top three mobile apps for playing baccarat live online in the US are BetMGM App, Caesars App, and 888Casino App. Make sure that you only gamble on legal and licensed online casinos.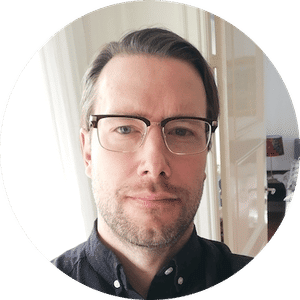 Martin Efvergren
Martin is a sports betting professional who provides initiated betting picks and predictions. His primary focus is on NHL picks, sportsbook promotions, and casino stories.