How to Find the Perfect Online Casino Abroad
August 28, 2023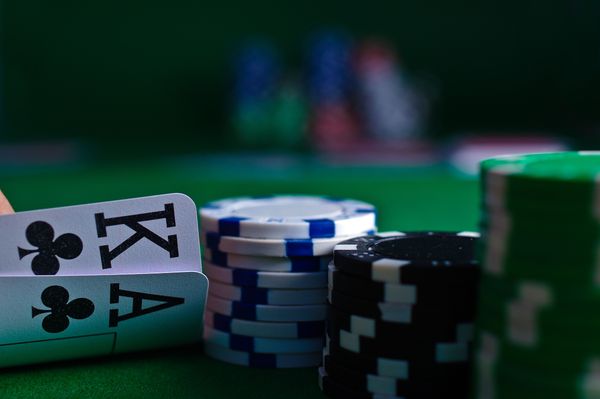 Enjoy playing at online casinos? Is there something about playing your favorite casino games from the comfort of your own home that you find entertaining? If so, you might be interested in exploring online casinos abroad.
With the internet's power, a plethora of online casinos are available at your fingertips. However, finding the perfect online casino abroad can be a very daunting task.
This article will guide you through the process of finding the perfect online casino abroad. Whether you're new to gambling or a long-time bettor, there's bound to be something for everyone in this guide.
Comparing Different Online Casino Platforms
Comparing different online casino platforms is the easiest way to weed out the bad from the good. Every platform offers a unique selection of games, bonuses and features, but they're not all equal. Using an online casino comparison site like https://www.casinotopplisten.com/ is the easiest way to compare sites, but you can do it yourself, too.
Just visit all of the different online casinos and compare things like welcome bonuses, game selection, customer support and licensing. You'd also be wise to check out their accepted payment providers and the quality of the software and software providers. You're going to be spending a decent amount of time and, potentially, money, so make sure it's a site that's easy on the eyes.
Understanding the Legalities of Online Casinos Abroad
Before you start gambling at an online casino abroad, you need to understand the legalities surrounding online gambling in that country—and yours. While online gambling may be legal in some countries, it can be prohibited or heavily regulated in others. Familiarize yourself with the laws and regulations of the country where the casino is based, as well as your own. Some countries outright forbid their citizens from gambling in general.
Ensure that the online casino operates with a license, too. Different organizations, such as the Malta Gaming Authority and the Philippines Amusement and Gaming Corporation, offer licenses to casinos that have undergone rigorous testing and have proven to hold a high standard of ethics.
By gambling with a casino that has a verifiable license from one of these organizations, you have recourse should anything happen. It also offers peace of mind that your money is safer than it would be at an unlicensed, dark casino.
Evaluating the Reputation of an Online Casino
Just like with physical casinos, reputation is everything for online casinos. Before you start playing at an online casino abroad, you need to evaluate their reputation. Take a look at online reviews and testimonials from real players. Check if the online casino has any negative feedback or complaints and if those complaints are well-founded.
You should also keep in mind how long the casino has been around. While new casinos aren't necessarily bad, a reputable casino that has been in business for decades is more likely to provide a safe and fair gaming experience.
Be aware that some less-ethical casinos often employ fake reviews or suppress negative reviews. Make sure you do your research thoroughly and question anything that seems too good to be true. Likewise, don't just disregard a casino over one bad review. Some people like to complain and act like they're not the problem.
When it seems like there's a history of bad experiences at an online casino, that's when you know to pack it up and run. If you stay up to date on casino news, you might catch wind of a scandal or two and know to avoid those sites or networks.
Ensuring a Secure Experience at an Online Casino
While evaluating their reputation, you also should be looking at their security. You want to make sure that your personal and sensitive financial information is safe and secure when gambling online. Look for casinos that use advanced encryption technology to protect your data.
Additionally, check if the online casino has a valid SSL certificate, which shows that the website encrypts your data. Casinos—and sites in general—should be avoided if they do not have a valid SSL. You can check if they have a valid SSL certificate by looking for the padlock icon in the address bar of your browser.
You're also going to want to consider the payment methods offered by the casino. Look for platforms that offer secure and reliable payment options, such as credit cards, e-wallets and cryptocurrencies. Doing this lets you play with peace of mind and focus on enjoying the overall experience rather than worrying about the security of your private details.
Final Thoughts
Finding the perfect online casino abroad requires careful consideration and research. You should always compare different casino platforms and look for ones that are secure, reliable and have an enjoyable gaming experience. Also, be on the lookout for casinos that can offer you a secure experience while meeting your needs. Hopefully, you learned something new in this quick guide and are now ready to go out and explore the world of online casinos abroad.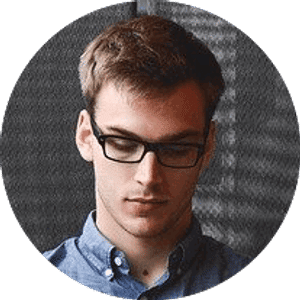 Jake Williams
Jake Williams is a sports gambling expert. He's been writing in the sports betting and DFS industry for over a decade. He specializes in MLB and NBA, along with College Basketball and College Football.