Resorts World under investigation by Control Board over gambler allegations
April 24, 2022
Scott Sibella, President of Resorts World Las Vegas, is being investigated by the Nevada Gaming Control Board in connection with charges brought against him by embattled gambler Brandon Sattler. According to the allegations, Sibella lied about his relationship with Sattler and the fact that a Strip restaurant is partly owned by a felon.
Settler is a San Diego citizen who has visited Las Vegas frequently for decades. He also visited Resorts World since its opening in June 2021. On April 5, Sattler testified that he was close friends with Sibella in a deposition. And in addition, the man said that he'd known Sibella for more than 20 years and that she'd had a history of drug abuse.
"We did a lot of different things together. But after that point, I'd say we were just acquaintances," Sattler stated.
Sibella denies allegations
On the other hand, Sibella denied the claims and said that was "nonsense". Sibella claims he only met Sattler twice; when Sattler's bankruptcy fraud case became known, Resorts World banned him from the casino, and Sattler made the accusations against Resorts World soon after.
"He's been a customer for 20 years, and I don't know him from Adam," Sibella claimed. According to the casino, there is no evidence to support Sattler's claims.
Sattler testified in a multimillion-dollar bankruptcy fraud case in a sworn deposition on Thursday. Kristi Marusich, deputy chief of the board's enforcement division, indicated the agency would investigate.
"We have nothing for comment yet other than we will take a good look into the allegations and evaluate what we have," Marusich said during her interview with The Nevada Independent.
Small eatery involved in the allegations
Allegations made by Settler involve Sibella and David Stroj, the alleged owner of Tacos El Cabron, a small eatery in the Plaza level of Resorts World, and a former criminal bookmaker and money launderer. Sibella was hired by Resorts World Las Vegas to manage the resort's construction. Lately, Sibella has been under investigation since he's been paired with a convicted felon in a bizarre situation.
Convicted criminals are allowed to work at casinos in Nevada, despite the state's strict gaming laws. Following their convictions, lawbreakers can't run businesses within casinos for a limited time. Anyone who owns more than 5 percent of a business in a casino must be licensed by the National Gaming Control Board (NGCB).
According to Nevada Secretary of State records, Tacos El Cabron was founded in San Diego's Gaslamp district in 2017 and is owned by Abyan Properties 2 Las Vegas, LLC. The eatery also has a site near UNLV's campus in addition to Resorts World. On the company's website, the business is managed by David Stroj's father, Peter. According to Stroj, who spoke to the Independent, the taco shop is owned by his father, and he has no involvement with it.
"In the instance of Tacos El Cabron, Resorts World Las Vegas conducted thorough background and due diligence checks as we do with all of our tenants, and nothing untoward was found," Marusich said. "However, if we, along with gaming regulators, determine that there is a hidden interest of any kind that was not previously disclosed, we will act immediately to ensure full compliance with all gaming authorities."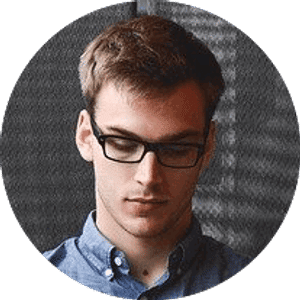 Jake Williams
Jake Williams is a sports gambling expert. He's been writing in the sports betting and DFS industry for over a decade. He specializes in MLB and NBA, along with College Basketball and College Football.