Play+ Account Offer at Golden Nugget Casino
January 19, 2021

Sign up for the Play+ Account and get several appealing benefits
This is not your usual sign up offer. Golden Nugget Casino has a novel account offer that defies the traditional definition of online casino sign up benefits. It is a new scheme for 2020 that would remain valid for all those who choose to sign up on or before 31st December 2020.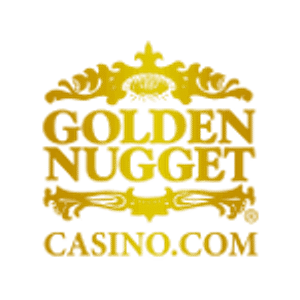 $1000 BONUS
What is the Play+ Account?
There are several features of this account that makes it different from the usual sign up process at online casinos. The main features of a Play+ account would be the following:
It includes easy sign-up and helps one to become an eligible member of the casino within seven days of applying.
There is no sign-up, monthly, or deposit fee applicable.
It will enable members to get cash back.
Upon making a minimum deposit one receives $10 instantly as an account credit.
It provides benefits every time you load your account with money. For instance, if you use a debit or credit card to load a minimum of $100 or more in your account, you get $1 as cash back every time.
You also become eligible for the Discover card. It is accepted everywhere and will allow you to make ATM withdrawals as well.
The Additional Benefit for Existing Members
Not only can new members sign up for this kind of account, but it offers benefits to those who are ordinary account holders in this domain. Registered members will find it even easier to open a Play+ account and be able to transfer to and fro between these accounts without any charges. With the additional benefits that this promo account provides, it would be beneficial for members to transfer their wins to this new account.
Those who are premium members under the VIP program will benefit as well in holding a Play+ account. They can enjoy higher limits for deposits. For instance, funding limits are $2000 for this account but under the VIP program, the account will allow one to deposit as much as $10,000.
The process is a simple one, even if you are new to this casino. Once you have completed the registration process and have a validated account, simply visit the "Cashier" page in "My Accounts" section. Under the "More Info" link, you will find the "Play+" account. Simply clicking on the same will open up the link to "Add New". Clicking on this you will be given easy steps to complete the enrolment.
Ensure that you make the qualifying deposit in your Play+ account within seven days of opening it. That will get $10 bonus money credited to your account in no time.
About Golden Nugget Casino
This casino in Las Vegas needs no introduction to those who have visited this premier hotel-casino on Fremont Street in downtown Las Vegas. The premier gambling experience for NJ players is now available on Golden Nugget casino online. They can open a legitimate account not only on their desktop but also on the mobile casino app. It makes it easier for players to enjoy the different benefits of the casino on the move.