Pennsylvania Records $461.6 Million Gambling Revenue In April, Highest So Far
May 19, 2022
Pennsylvania has reportedly recorded yet another highest monthly Gross Gaming Revenue with $461.6 million gained in April 2022.
The record has marked the second time the Commonwealth state reaches the highest GGR number in history.
The Pennsylvania Gaming Control Board reported Tuesday that the number of $461,624,617 was derived from the combined total revenue of all forms of gaming, including the fantasy contest in April 2022.
In its report, Gaming Control Board also noted an increase of 14% when comparing April 2022's revenue to the income gained in the same month in 2021.
However, another detail showed that April's staggering figure has fallen short of the revenue earned in March 2022.
The revenue gap from March to April 2022 accounted for $1,115,481. Based on the data, March's revenue remains the all-time monthly high to date for the gaming sector in Pennsylvania.
Top casinos
In detail, within the recent $461,624,617 statewide revenue, Hollywood Casino at Penn National has topped the list and stood out as the most profitable facility in April 2022.
The casino saw a revenue of $65,578,930 in the previous month. The income has increased 22.51% from what they acquired in April last year, namely $53,530,883.
The second on the list was Valley Forge Casino Resort, with brands such as Fanduel, which gained a revenue of $57,360,531. The establishment saw an even more robust development in its business with a 53.79% increase compared to April 2021.
Moreover, Parx Casino stood as the third most-profitable establishment with $57,065,721 in revenue generated last month. Following behind is Wind Creek Bethlehem with $49,467,064, and Rivers Casino Philadelphia completed the top-five list with $49,134,718 income in April 2022.
The growing trends of online gaming also played a key part in those PA casinos' successful operation.
By providing online gaming alone, Hollywood Casino gained a revenue of $45,226,072 in April 2022. In this context, Rivers Casino Philadelphia came second with $28,822,206 of revenue, and Valley Forge Casino Resort is third with $21,500,297.
Mount Airy Casino Resort and Live! Casino Philadelphia filled the top-five list of online gaming revenue. Both casinos came with $4,973,639 and $3,596,361 respectively.
Overall, the state's revenue in April 2022 has hit $113,109,393 in terms of online gaming. It was a 22% increase compared to April 2021 which struck $92,676,448.
Meanwhile, the tax revenue for the state of Pennsylvania was $187,582,955.
March's tally, defining factors
The first quarter of 2022 has shown a robust performance of the gaming industry in Pennsylvania. As mentioned earlier, March's casino revenue is the highest in the state to date with $462.7 million.
However, the outstanding numbers are not that surprising. As a recent survey found out, Pennsylvania has been seeing a huge number of bettors flocking to its region as of late.
In 2021, Pennsylvania has reportedly collected $4.83 billion from casino gambling. Additionally, the internet gambling provided has generated $1 billion in revenue for PA casinos.
The state of Pennsylvania was in the top three states -along with New Jersey and Michigan- that build up the internet gambling revenue in the U.S. last year, which reached $3.71 billion.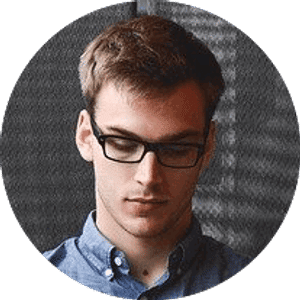 Jake Williams
Jake Williams is a sports gambling expert. He's been writing in the sports betting and DFS industry for over a decade. He specializes in MLB and NBA, along with College Basketball and College Football.