MGM Resorts International finalizing LeoVegas' $604 million takeover
September 1, 2022
MGM Resorts International has agreed to acquire LeoVegas for a total tender value of approximately $604 million after 96% of the Swedish mobile gaming company's shareholders approved the deal on Wednesday.
The accepted public tender offer price was $5.72 per share, valuing the target at $604 million, slightly less than the $607 million offer announced in May.
The acceptance period has been extended until September 14, 2022, at 11:00 ET, to enable those who have not yet agreed to the deal to tender their shares to MGM. Settlement is scheduled to begin on September 22, 2022.
"The completion of this transaction represents a major milestone for MGM Resorts as we continue to pursue our strategy of growing our online gaming footprint worldwide," said MGM Resorts' CEO & President Bill Hornbuckle in a statement.
"We look forward to welcoming the LeoVegas team and are excited to begin working with them to grow our global digital gaming business and maximize the full potential of our omnichannel strategy," he continued.
LeoVegas company
LeoVegas offers games in the categories of Casino, Live Casino, Bingo, and Sports. The company was founded in 2011 by Gustaf Hagman and Robin Ramm-Ericson with licenses in nine jurisdictions, the majority of which are in the Nordic region and the rest of Europe. The company's headquarters are in Stockholm, with major offices in Malta, the United Kingdom, and Milan.
During the fiscal year ending June 30, 2022, LeoVegas generated EUR 394 million in revenue and EUR 46 million in adjusted earnings before interest, taxes, depreciation, and amortization (EBITDA). For the fiscal year ending March 31, 2022, LeoVegas generated $414.24 million in revenue and $50.59 million in EBITDA.
MGM expansion
MGM Resorts believes that acquiring LeoVegas will be a low-cost way to expand into Europe. While BetMGM is popular in the United States and Canada, it is less well-known in Europe, which has one of the most developed gaming markets in the world.
"LeoVegas' online casino and sports betting capabilities and strong customer base outside of the US is expected to further expand MGM Resorts' presence around the world," MGM said in a statement.
The Mandalay Bay operator is financing the transaction with cash on hand, so its balance sheet will not be burdened with new debt solely for dealmaking. LeoVegas also boosts MGM's earnings per share, benefiting the buyer.
"LeoVegas has operated profitably as a high-growth platform since 2014. From 2017 to 2021, LeoVegas' revenues compounded annual growth rate was 16%, while maintaining strong profitability," the official statement reads.
"MGM Resorts' scale, brands, and expertise will allow the combined businesses to expand within existing gaming segments and provide incremental opportunities to enter new areas," it explains.
LeoVegas is not only MGM's joint venture with an online gaming company, they are also in collaboration with British iGaming behemoth Entain, which has seen its business expand in recent years.
In the areas where it operates in the United States, its online casino operations currently have an estimated market share of 30%. BetMGM reported a 54% increase in group-wide revenue for the first half of 2022 earlier this month.
MGM Resorts International, which was founded in 1987, operates eleven gambling properties along the Las Vegas Strip, including the Bellagio Las Vegas, MGM Grand Las Vegas, and Excalibur Hotel and Casino.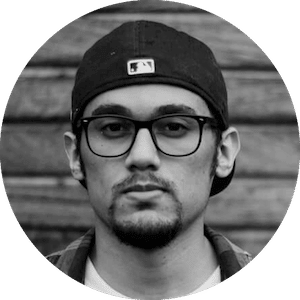 Gus Anderson
Gus Anderson is a gambling wizard. As a kid he dreamt about becoming a Tennis, Hockey and Golf professional but ended up as a gambling professional with focus on both sports & casino.