License to Win Promo at Golden Nugget Casino – Win $3,000 Cash Prize
January 19, 2021

Get a weekly $3,000+ Giveaway in Cash Prize Reward
Golden Nugget Online Casino has an exciting weekly mission offer for its members. License to Win is a promo that runs every week and will remain valid through 2020 till 21st December. It is designed to aid players in winning the Million Dollar Race.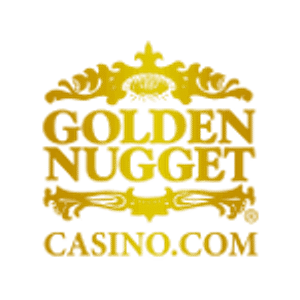 $1000 BONUS
The missions under this scheme run weekly through the calendar year 2020. Having started on January 6th, 2020, it provides a chance for all players to make the most of their weekly wages, increase their wagering bet money in their accounts, and race towards the million-dollar prize that awaits lucky players by the end of the year.
Features of this offer are the following:
This is a weekly promo that will aid all players to build their points and gain entry into a giveaway contest where $3000 and more is a cash prize reward.
Drawings are held at the end of every week to check that the community goal points are met.
The weekly mission provides giveaways to 40 winners every week.
There are mission ranks to reach under this promo as well:
This meets the minimum point goal to enter the prize draw contest.
Reach the second goal to get added among the winners who will get part of the 10,000 free spins giveaway.
This is the highest rank where you get to add on 20,000 free spins to the draw.
The mission runs weekly every Monday from 12 AM onwards and concludes on Sunday at 11.59 pm. Players who wager during a week can opt-in to participate in the weekly mission every day. The aim of the promo is to reach a certain point goal as a collective community. This will then trigger prize draws. Once the weekly goal in terms of community points is reached, a new objective of points is unlocked. It also adds 20,000 or less in free spins as a prize pool collection.
In the case of a certain week, the community point objective is not met, and the draw moves on to the next week. Prize pool of the base doubles as well. Hence, if a prior week entailed $3000 in total as prize money and no draw occurs, the next week the base is $6000 as prize pool money to draw from.
Draws are held on the following Tuesday of a successful week. You will find the prizes credited to your account by the end of Tuesday.
What You Need to do as a Member?
When you are a member of this NJ casino website, you do not want to miss out on the weekly opportunities. Simply log in daily or weekly and earn points every time you wager. A minimum of 50 points is enough to help a member be eligible for a reward in this weekly mission. The maximum that one can earn is 100 points daily or 700 across a week to get lucrative rewards here.
Terms to Remember
This lucrative offer is valid only for those who are valid residents of NJ and can participate legally at this Atlantic City casino website.