Is Dafabet legal to play in the US?
March 16, 2022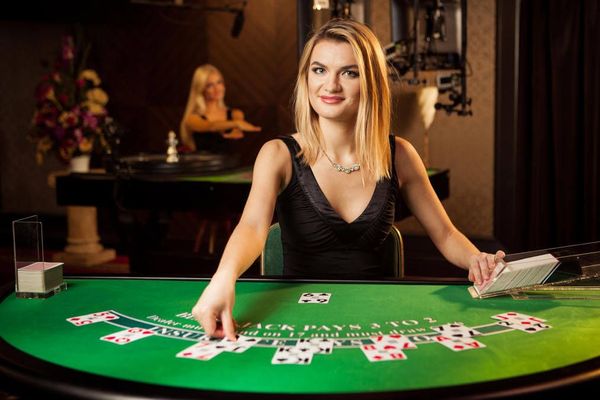 Advances in digital technology continue powering the online gambling industry in the country. From mobile gambling to live streaming technology, cutting-edge innovations have boosted the sector's growth. Today, more Americans go online on desktops, mobile devices, and laptops to place bets on sports, play their favorite slots, or play poker games. This has seen the competition for this lucrative market grow as many online casinos and sportsbooks try to attract new players.
However, it also poses a significant challenge; how do you find a safe and reputable gambling site? Unfortunately, many players have had horrible experiences playing on offshore gambling sites.
To support you in making the right decision, we have reviewed Dafabet, the Asian sportsbook and casino operator with a global presence.
If you have searched for an online casino or sportsbook lately, you've most likely come across this Asian gambling site.
Before you click on that Dafabet link, the biggest question is this; is Dafabet legal to play in the U.S.?
DafaBet is not licensed in any state in the US
Before delving into the legality of Dafabet, you need to get a background on the gambling operator. The company started operations in 2004 in Makati, in the Philippines.
Dafabet is the flagship brand and subsidiary of AsianBGE. The company says it has an operating license from the Cagayan Economic Zone Authority (CEZA).
The gambling operator focused on the Asian market in its formative years but soon started spreading its wings to other regions. Their expansion began with U.K. football team sponsorships of Aston Villa, Blackburn Rovers, Sunderland, Burnley, Everton, and Celtic.
They also sponsored the Dafabet Masters held at the Alexandra Palace in London, England, a professional non-ranking snooker tournament.
The company had invested in a remote U.K. license under Asian BGE (Isle of Man) Limited to aid such sports partnerships. In addition, Dafabet has a licensing agreement with the United Kingdom Gambling Commission (UKGC).
However, despite the licensing and football sponsorships, the U.K. and Ireland are listed as countries whose players can't play on the Dafabet sportsbook or casino. Denylisting in the U.K. raises a red flag for any casino lover or sports betting fan.
The gambling operator features both a sportsbook and a casino. The sportsbook features significant sports such as football, basketball, cricket, ice hockey, and handball.
Within these sports, players get hundreds of markets to place bets on. Unfortunately, Dafabet sports doesn't include niche sports as you would find on other international sportsbooks.
Their casino platform offers games from different operators. The games range from slots, jackpots, online poker, card, and table games, specialty games, and live dealer games. One thing to note is that their range is limited compared to other online gambling sites.
For instance, you'll only find about 38 slots listed in the slot section and 18 more in the jackpot section. This is because some casinos have hundreds of slots under different sections, and they keep updating their game collections.
Is Dafabet Legal to Play in the U.S.?
No, Dafabet is not among the legal online casinos in the U.S.
The gambling operator lists the USA or its territories among the country restricted. The implication is that if you have any complaint against the gambling website, you cannot get a legal reprieve from the courts.
While Dafabet has built a strong presence in its home region of Asia, it's not safe for American players to use its sportsbook or casino.
Playing at an illegal casino in the country can result in loss of money or, worse still, loss of data. For a better option, check out Golden Nugget Casino online.
With cybercrime on the rise, it's easy to fall prey to hackers on unlicensed gambling platforms. In addition, loss of your details can lead to identity theft, extortion, and other forms of internet-related crimes.
If you want to enjoy your gambling experience, it's advisable to play at locally-licensed casinos.
When choosing a sportsbook or online casino in the country, look for licensing from one of the following online gambling regulators:
Nevada Gaming Control Board
New Jersey Division of Gaming Enforcement
Pennsylvania Gaming Control Board
India Gaming Control Board
Colorado Division of Gaming
Tennessee Gaming Control Board
Virginia Lottery
Michigan gaming control board
Louisiana gaming control board
Arizona gaming control board
Illinois gaming control board
Iowa gaming control board
West Virginia Lottery
Why Play at Only Legal U.S Casinos?
Several U.S. states already have laws regulating the online gambling industry.
However, many players still use offshore sportsbooks. While these might offer enticing bonuses, promotions, and betting odds, they don't fall under the federal government's oversight.
In case of any complaint, it becomes hard to get a resolution. Moreover, if the bookmaker is licensed in a jurisdiction other than the U.S., it's risky to use their services.
Many players also have problems with payments and poor customer support when playing on platforms that are not legal in the U.S.
Final Thoughts about Dafabet
Online gambling is more convenient, and you also get a wider variety of casino games and sports betting options.
If you're a gambling enthusiast, don't just look at the first gambling operator you come across.
Checking whether the gambling site is legal in the U.S. can make all the difference to your experience. It determines if you're safe when playing casino games or betting on sports.
So, is Dafabet legal to play in the U.S.? No, Dafabet is not licensed or legal to play in the U.S.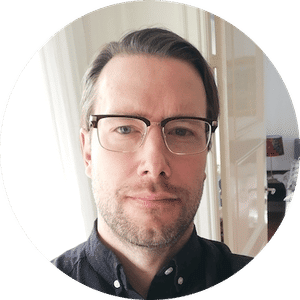 Martin Evergreen
Martin Evergreen is a sports betting professional who provides initiated betting picks and predictions. His main focus is on NHL picks, sportsbook promotions, and casino stories.