Casino of the Month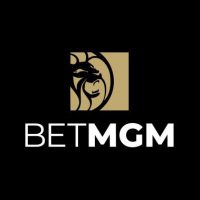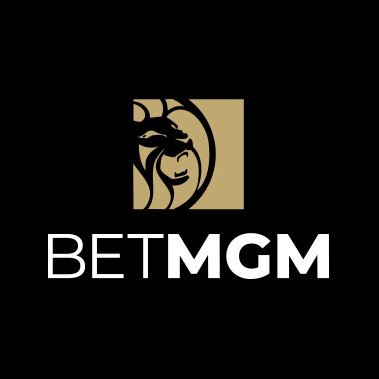 BetMGM Casino
Get $25 on sign-up + a 100% up to $1000 Deposit Bonus at BetMGM!
Promo Code: TALK25
Pennsylvania State Guide
While the rollout of Pennsylvania online gambling faced delays after delays, the state finally legalized online casinos back in October 2017. PA residents now have opportunities access to a range of internet-based casino to enjoy the immense thrill of gambling at the comfort of their homes. The majority of locals in the state are already getting giddy with excitement because this is a dream come true.
Naturally, whether you are interested in gambling via the internet or not, there must be a couple of questions that have already crossed your mind, right? Well, fortunately for you today, you just landed in the right place. In today's exclusive coverage, you will get a snapshot of all the PA online gambling sites, the current legal situation, and all the requirements for playing in any Pennsylvania casino.
Top 3 Casinos in Pennsylvania
FAQ
Is gambling legal in Pennsylvania?
Yes, it now legal to gamble online in Pennsylvania
When did gambling become legal in Pennsylvania?
Gambling became legal in PA in October 2017, and online casinos were cleared to operate in the state.
Are Casinos at CasinoTalk Licensed?
Yes, we only endorse licensed and regulated online casinos that have official approval from the Gaming Control Board of the Keystone State.
How do I know if a casino is licensed in Pennsylvania?
All licensed (or at least most) online casinos will have the official Pennsylvania Gaming Control Board seal somewhere in the footer of the site.
It's time to take a look at the best legal PA online casino sites. We give you the pros and cons of online gambling in Pennsylvania. Let's take a look at what Pennsylvania has to offer online gambling savvy customers.
Operating Pennsylvania Online Gambling Sites
The new Pennsylvania online gambling industry is already growing faster than what we had all foreseen. Several land-based casinos in PA have applied for licenses for online gambling.
Right now, the most popular online casinos in Pennsylvania include the likes of SugarHouse, Parx casino, Unibet and Hollywood Casino. Below you can find these, and other great options:
Who can Play Online Casino Games in Pennsylvania?
Regulated online casino sites the Keystone State are not just for every Tom, Dick, and Harry. To make sure that there's safe gambling that doesn't get out of hand, the state lawmakers thoroughly defined who can play in PA online casinos for real money. So, if you are to be eligible for participating in iGaming, you will have to meet the following player requirements: –
You must be within the Pennsylvania State lines to play at any PA online casino
You must be at least 21 years old to play for real money
It doesn't matter if you were born in Pennsylvania. As long as you are within the state, you are allowed to play.
You can fund your account from anywhere around the US, but playing for real money is restricted for PA residents only.
Compared to the rest of the world, the online gaming laws in the United States are quite stringent. Not all states have legalized online betting and those that do have rules that define the activity in their own unique way. While the terms seem over the top, by regulating online gambling in this manner PA state in particular aims to meet the following goals;
To generate revenue to the state
Ensure integrity of the various software used in the online casinos.
Exclusive vetting of online casino license applicants
Make sure that casino games are fair to prevent biased advantage for the house.
To monitor any violations by casino operators as well as players.
You may also be interested to know that before you start gambling in any online Pennsylvania casino, there are a couple of verifications processes that you must pass through first. For starters, the casino will verify your location using geolocation software to confirm if you are in Pennsylvania. Next, you can also be asked to provide your social security number as well to verify that you are who you say you are. The gaming platform may also ask for proof of your physical address, which could require you to submit a copy of your credit card statement or recent utility bill.
Although making online payments was deemed to be insecure a while back, things have changed for the better thanks to recent innovations and international banking regulations. The latest security technologies, such as 128-bit encryption and two-factor authentication, have made online money transfer safer than before. These technological advancements have led to plenty of online banking options that we will cover in the later sections of this review.
Gambling as a Resident
Although you have to be at least 21 years, the current Pennsylvania laws have made online gambling way easier for residents. All that's left for you to do is find a legitimate online casino and create a new online account. In most cases, you will be required to make your first deposit to your account and grab a welcome bonus before you can start playing.
Gambling as a Non-resident
If you are not a resident of the Keystone State, on the other hand, it is impossible to create an account in any online casino located in PA. This is due to the current law in the US, which compels online casinos to have geolocation software to track your location to ensure you are within state lines. Thus, in case you try creating an account from a different place, you'll get a notification from the site informing you that you aren't within the eligible geographical boundary. It will be something like "Oops! We do not provide our services in your current location. Contact our support team for more information."
Top 3 Best Casino Bonuses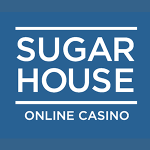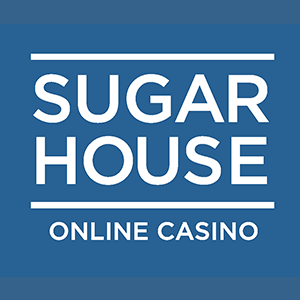 SugarHouse is one the most popular online casinos in Pennsylvania. Read our SugarHouse PA review.
---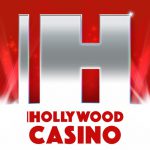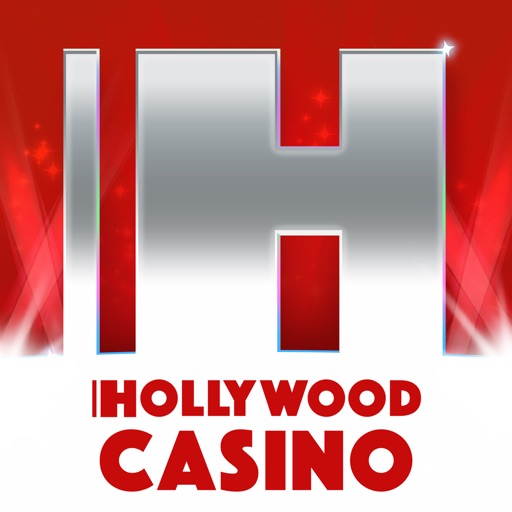 Hollywood Casino has, according to us, the best design. Read our Hollywood casino review.
---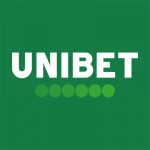 Unibet is the official casino partner to Philadelphia Eagles. Read our Unibet PA Casino review.
---
Safe Banking Options for PA Online Gambling
The first PA online casinos have already gone live, and these casinos are offering a variety of payment methods that can be used to fund your real money accounts. Most PA online casinos have a conventional model of their payment methods. As such, you'll find that nearly all of them to have similar payment methods on board. Here's a look at all the most popular payment channels;
Deposit Options
Below is a quick highlight of all the most reliable deposit options that are available in most online casinos in Pennsylvania.
E–wallets: Neteller, Skrill, and PayPal.
Instant Money Transfers from checking accounts; ACH transfer and online bill pay.
Debit/Credit Cards and Prepaid Cards: Card transactions: Credit and debit cards from MasterCard, Maestro, Discover, Visa, and American Express.
Many online casinos also offer site branded prepaid cards. Because of this, it is not always possible to withdraw using prepaid cards.
Withdrawals
You must, however, note that not all methods listed for depositing can be used by players to withdraw their earnings. To cash out, you are often limited to the following channels;
PayPal
Neteller
Skrill
Paper's check
VIP transfer (VIP Preferred)
Bank Transfers
Out of all the mentioned payment methods, eChecks, PayPal an ACH are exceptionally convenient. Even so, unlike deposits which are all instantly processed across all payment options, you are subjected to minor delays when cashing out.
Moreover, the processing speeds for withdrawals will often vary from one payment option to another. E-wallets are typically the fastest with same-day withdrawals or up to 48 hours. ACH transfers, on the other hand, and eChecks, tend to be rather slow, with processing speeds that could take about 7 business days.
When it comes to transactional feels, there's usually no charge by the casino for deposits and withdrawals, but payment options like Neteller and Skrill could still charge you. However, you should take a look at the terms and conditions of the platform or contact support for more information about transactional fees.
The other important thing to note is that e-wallets can only be used for withdrawals if they were previously used to make deposits to your account.
Physical Cash Transactions
If you prefer to keep your banking transactions off the internet, you will be pleased to know that you can also physically deposit via designated kiosks. This is all possible using PayNearMe deposit which needs you to travel to a store like a 7-eleven store, CVS and Family Dollar.
The other option you can also use for both deposits and withdrawals is Cash at the Casino Cage. If you happen to be close to any land-based casino, you just need to visit the cashier's cage, and you will be allowed to transfer money to your real money account. The best thing about using Cash Cage is that you will not be constrained by any maximum transactional limits.
Is Pennsylvania Online Gambling Safe?
You are 100% safe when playing in any regulated PA online casino. First and foremost, the legislations ensure that all casinos are operating are using the latest security features to ensure safety.
Everyone knows that a licensed casino is the safest casino because it is continually being checked for irregularities. At the moment, all legit state online casinos in PA are licensed by the Gaming Control Board of Pennsylvania, which means they can be trusted.
If you have any concerns about providing your details, you should know that your data is safe thanks to the deployment of the latest encryption layers to keep data breaches at bay.
Additionally, Pennsylvania's regulated online betting sites are also required by the law to keep the player's funds in separate bank accounts. That way, if the systems of a gaming platform are ever hacked (which is practically impossible), the hackers still won't gain access to your funds. This means that your money is always kept safe and you can cash out any time you want.
Better yet, the payment methods that you'll find in any regulated PA online casinos also meet the airtight international security standards to guarantee secure and safe financial transactions.
Which Casinos are Legit in Pennsylvania?
Operators can choose to offer online slots, online table games, or even both if they want to. And many of license applicants have applied for both licenses. The first regulated PA online casinos started operating into the market on July 15th in 2018. The pacesetters of this new dawn included the likes of Parx Online Casino and Hollywood Online Casino.
With time, many more operators followed suit and as we speak, here is a list of all casino operators that are offering online casino games in PA by the end of July 2020;
Land-based Casino Partners
To offer legal and licensed online gambling in Pennsylvania the online casino operator need a partnership with a brick-and-mortar casino in Pennsylvania. There are currently 13 land-based casinos in Pennsylvania.
The land-based casinos with online presence are:
Rivers Casino Philadelphia – BetRivers and PlaySugarHouse
Harrah's Casino – Caesars Online Casino
Valley forge – FanDuel
Mohegan Sun Pocono – Unibet
Presque Isle – BetAmerica
Parx Casino – Parx Online Casino
HollyWood Casino – Hollywoon Online Casino
Mount Airy Casino – Pokerstars Casino
Moreover, other reputable brands like Golden Nugget and MGM are also on the way to offer online casino games in PA after their permits were finally approved.
The Current Legal Situation for Pennsylvania Online Gambling
The Pennsylvania state assembly recently passed the HB 271 bill into law. It's the cornerstone of legal internet gaming operations with details of what is allowed for both residents and online casino operators who offer or plan on providing iGaming services.
As we speak, this HB 271 law is quite comprehensive. However, before it was officially passed into law by the state assembly, it underwent many revisions for fine-tuning. In a nutshell, other than online gaming, HB 271 has also legalized the following;
Video Gaming Terminal (VGTs) at truck stops
Online lottery
The construction of up to 10 category 4 casinos
Sports betting
Keep reading for more information about gambling in the Keystone state!
Legal History for Pennsylvania Online Gambling Sites
Residents of PA can now players can enjoy themselves legally in online casinos. If you've ever had questions about how all this came to being, let's take a look at how the state has journeyed through time to this point where online gambling is legal.
The State Lottery and Horse Racing
Before the online casinos and modern concept of gambling became popular in many states, Pennsylvania only embraced lottery and horse racing.
It all started decades ago in 1959 when the state assembly voted for the Race Horse Industry Reform Act. During this period, the first-born racecourse was launched, and is still operating to date. Before that, horse races were prohibited even though betting on ponies was one of Pennsylvania's favorite past-times throughout the 1800s.
In 1971, PA state lottery was established. It was state-run with a purpose to relieve the elderly individuals from property tax.
Legal Land-Based Pennsylvania Casino Gambling
Later in the '90s, attempts were made to regulate gambling, but they were all in vain. It wasn't until 2004 when PA passed Pennsylvania Racehorse Development and Gaming Act. The law led to the establishment of Pennsylvania Gaming Control Board and legalized land-based casinos and racetracks all over the state. Slot parlors were authorized to operate VLT (Virtual Lottery Terminals), and in 2010, table games started being played in land-based casinos.
A Quick Timeline of Pennsylvania's Online Gambling Legislation
The first rumors from lawmakers concerning online gambling started in 2013. In the following years, there were several instances where lawmakers came close to passing a bill, only for the process to hit a wall at the 11th hour. Thankfully, this hectic adventure that eventually bore fruit. Let's see how online gambling crossed the finished line in 2017.
2013
Representative Tina Davis of District 141 spearheaded the earliest efforts of legalizing online gambling in PA. She introduced HB 1235 (House Bill 1235), which enabled the existing casinos and slot machines licensed operators to apply for an auxiliary license for online casino operations. However, the bill made it as far as House Committee on Gaming Oversight, and it was decided that the bill be delayed until 2015.
Despite the failure, it became crystal clear that PA was taking online gambling quite seriously. This was shown by the fact that SR 273 bill which tasked Econsult Solutions to measure economic impacts of online gaming.
2014
2014 was the year of relative dormancy. In June Senator Edwin Erickson proposed an online gambling bill SB 1386 but it failed to generate interest, and it was never brought up for a vote.
2015
In 2015 four online gambling bills were proposed:
HB 649

: Proposed by John Payne, the bill required a 16% tax rate on gross gaming revenue and licensing $5 million for any casino operator.

HB 920

: The bill was proposed by Tina Davis, and it was mostly a copy of HB 649.

HB 695

: This was an online poker only bill that required licensing fees of $5 million per operator and tax revenue of 14%.

SB 900

: this bill was a joint effort by Senators Elder Vogel, Joseph Scarnati, Robert Tomlinson, and Kim Ward. It suggested a permit fee of $10 million and a 54% tax on gross revenue
However, all efforts to approve any of these bills became futile, but all hope was not lost.
2016
In late June, the new HB 2150 was passed by the house, and this was the first time an online gambling bill sailed through all the State legislative chambers. On the following month, Governor Wolf approximated $100 million for the iGaming expansion as a part of a $1.3 billion revenue package. Everything looked good until the Senate decided to sit on gaming reform till the next fall.
2017
In 2017, online gambling legislation was finally passed, but as you can see, the journey towards the iGaming legalization in Pennsylvania hasn't been a smooth ride. On October 30th, Wolf late signed a complete budget which added HB 271 into the law, and PA became the fourth state in the US to legalize online betting.
2018
On May 14th, 2018, things took a complete turn not only in PA but across the country when the Supreme Court of the United States struck down the PASPA (Professional and Amateur Sports Protection Act). The PASPA was a federal ban on sports betting that had taken effect since 1992 across the country. Finally, there was room to regulate online sports betting whichever way each state saw fit!
Future of Pennsylvania Online Gambling
Being one of the most recent states to approve legal and regulated online gaming, Pennsylvania took a stride that a lot of locals thought wouldn't be possible.
The HB 271 bill passed both the State Senate and House, but their taxes are still proving to be somewhat problematic. At this time, the state levies every online casino operating in PA a tax rate of 54% and 55% on slot machines. These high tax rates are considered by many as exorbitantly high, especially if you compare them to the neighboring New Jersey. In the Garden State, the tax rate stands at only 15% of the gambling revenue.
On the bright side, PA residents will now have access to a wide range of online gambling sites, including the ones situated outside the state. That's still a win at least for local players, right?
Getting a Pennsylvania Casino License
Being that online casino can operate in the state of Pennsylvania, a ton of other casinos can't wait to have a bite at the PA market. But then again, it is not that straightforward to start an online casino because there are protocols that have been put in place. The following are some of the quick facts you should know about what operators have to abide by getting a gambling license in PA
It is legal to play online poker, table games, and slots
For the first ninety days of licensing, casinos can seek a collective license covering all the 3 verticals for a sum $10 million.
After the 90 day period passes, casinos will be permitted to apply for an individual part of a license, which costs $4 million per segment.
After 120 days, any licenses that are not claimed can be bought by a qualified organization which isn't a recognized PA land-based casino. Again, the cost per segment is capped at $4million
Significant vendor licenses will cost $1million
Online poker and table games are set at 14% tax rate of gaming revenue plus an extra 2% designated for local share assessment. The tax rate set for slot games is pretty hefty. It is currently capped at 52% and an added 2% also designated for local share.
Other than this, the operators still have to adhere to anti-money laundering, security and fairness standards, and regulations to guarantee the safety of players.
The Impact of Online Gambling to Pennsylvania
Online gambling is a significant revenue generator, and we are quite sure that it will generate considerable revenue in the coming years. If the state borrows a leaf from the neighboring New Jersey since its online casinos were deemed legal, it has managed to generate revenue of up to a billion dollars. Being that many casino operators are waiting in line for a license, it won't be a surprise if Pennsylvania state revenue from online gambling hits up to over 12 figures.
Besides generating revenue, online casinos are also well-known for creating new job opportunities. If online casinos continue setting up shop within Pennsylvania, they will significantly cut down the unemployment rates in the state.
On the other hand, players who take part in jackpot slots and online lotteries end up winning some life-changing rewards. If Lady Luck comes knocking on your door, you could bag millions of dollars after spinning reels online, playing table games, or buying a lotto ticket.
The future is bright for the Keystone State and its internet gaming services. With the advancing technology, gaming will inevitably become more attractive to the residents, and thus, generate more revenue in taxes for the state.