Grab Your Piece of a $20,000 Sharepot at Tropicana Casino
March 9, 2021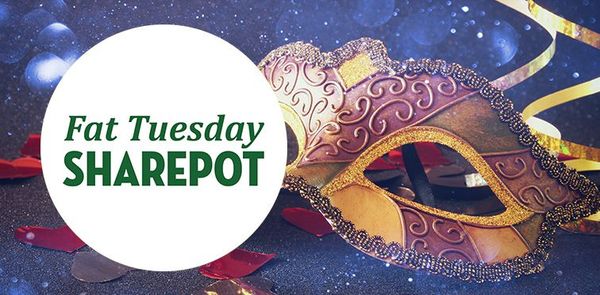 Feast on a $20,000 Bonus Money Sharepot
We are looking at a super-exciting offer at Tropicana Casino this week. Each Tropicana NJ patron can participate and get an opportunity to win their portion of a whopping $20,000 sharepot.
Keep reading to find out more about the Fat Tuesday Sharepot promotion and how to claim it.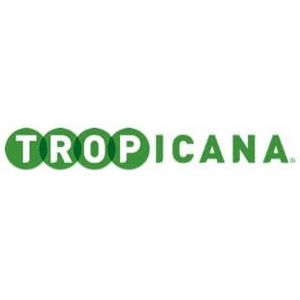 $500
What do you get?
We figure they may be some of you who are not familiar with the "sharepot" term, but that's fine. A sharepot is a kind of promo that distributes a sum of bonus cash to players based on the number of sharepot tickets they have earned throughout the promotional period.
Tropicana Online Casino have organized a very exciting sharepot promo with a prize pool worth $20,000. Each player can earn one ticket for every $100 wagered. So, if you bet $500 during the promotional period, you would earn five sharepot tickets.
The promotion runs from Tuesday, February 16th, 2021 (12:01 am ET) to Thursday, February 18th, 2021 (11:59 pm ET)
You can calculate your share of the prize pool by dividing the number of the sharepot tickets you have earned by the total number of tickets earned by all players who have featured in the promotion. The result you get will be your percentage of the prize pool.
So, let's say you have earned five tickets (as in the aforementioned example). All players have won 200 tickets in total. In this case, you would win 2.5% (5 tickets divided by 200 winners) of the total sharepot. Tropicana's prize pool is $20,000, meaning that you would win $500 bonus money by claiming 2.5% of the total sharepot.
How to Claim the Promotion?
It is very easy to opt-in for this promotion. Just make sure to follow these simple steps and you will be in the payout:
1

Sign up from the link below
Sign up or log in to your Tropicana Online Casino account.
2

Go to Promotions section
Head over to the casino's promotional section and look for the "Fat Tuesday Sharepot" promotion.
3

Wager for the promo
To win 1 sharepot ticket, you need to wager $100 on any casino game at Tropicana Online Casino (including all slots, table games, 90 Ball Bingo, etc.) during the promotional period. You can win up to five sharepot tickets per day.
Win a share of the $20,000 prize pool
The bonus money will be on your account within 24 hours of Friday, February 19th, 2021.
When will I receive the bonus money?
The bonus money is paid within 24 hours of Friday, February 19th, 2021.
Will I enter the sharepot if I bet $90 on slots?
No, you need to wager at least $100 on any casino games to win one ticket for the sharepot prize.
What is the maximum number of sharepot tickets I can claim?
Since there is a cap at five entry tickets per day, the maximum amount of tickets you can claim during the promotional period is 15.