Gold Rush Casino by Cryptopreneur365 to launch via Binance Smart Chain
June 26, 2022
Cryptopreneur365's main project, the Gold Rush Casino (GRC), will go live on August 11, 2022, through the Binance Smart Chain. GRC is expected to be an investment token that pays holders with 12 percent of tokenomics paid out in Binance USD (BUSD), a stable currency.
The Cryptopreneur365 team leaders announced the project's launch on Friday. The completely doxxed team has adopted a comprehensive method for bringing in new cryptocurrency investors, including a layer of education and community assistance to assist investors in properly diversifying their portfolios.
Transforming cryptocurrency, casino sectors
Respect, Integrity, Creativity, and Ethics are the project's four value cornerstones. They propose eight core characteristics that all investors must have in order to operate properly in the decentralized finance environment.
Cryptoprenuer365 was a movement formed by individuals who were interested in the cryptocurrency phenomena and possessed the appropriate research abilities to comprehend financial concepts. These members, called Cryptopreneurs, would frequently get together to discuss their research and project results.
For Cryptoprenuer365's project leaders, one of the main challenges for cryptocurrency is that there are a huge number of unseasoned investors who lack the necessary trading tactics to limit their portfolio risk. This can make them subject to being spied on by hostile forces, as well as becoming targets of rug pulls, honeypots, and frauds.
GRC project brings benefits for investors, casino players
The casino has 21 virtual casino games and multiplayer poker rooms with tournament play. It also casino offers BUSD as gaming money to reduce volatility in the token chart, which encourages investors to invest in the GRC token without fear of the token being used as a currency by casino players, leading to an unsustainable chart. Casino profits are utilized to purchase the GRC token, which is then paid as winnings at certain casino games.
The GRC roadmap is now in the private selling phase. The token's tokenomics are as follows: a 10 percent buy tax and a 15 percent sale tax. The ten percent buy tax is divided into four percent for project development, two percent for marketing, two percent for vehicle LP, and two percent for BUSD awards. Meanwhile, the 15 percent sale tax is divided into two percent for marketing, two percent for charity, one percent for car LP, and ten percent for BUSD incentive distribution.
During sells, the highest dividends to current holders occur. The whitepaper covers the supply breakdown in-depth with a token supply of 10 billion. The supply features include a 15 percent lock with liquidity and a 3 billion token original launch supply, accounting for 30 percent of the overall supply.
In addition to the locked liquidity, the project's 25 seed investors will get 1.25 billion tokens vested for one year. Moreover, other than the project's durable tokenomics, Inter-Fi Audit evaluated the GRC contract and found it to be low-risk.
The casino will have access to the Metaverse in the token's future phases. The current community is growing thanks to the assistance and guidance of an open team eager to deliver the most recent innovation and technology to the bitcoin sector.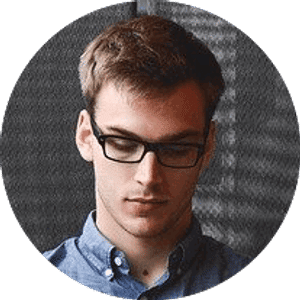 Jake Williams
Jake Williams is a sports gambling expert. He's been writing in the sports betting and DFS industry for over a decade. He specializes in MLB and NBA, along with College Basketball and College Football.