Enter the $5,000 Prize Draw – Every Week at PartyCasino
March 9, 2021

Get a Share of the Weekly $5,000 Prize Pool
PartyCasino prepared a sweet ongoing promotion for their slot admirers at the start of the year. From January 25th, 2021 to April 30th, 2021, all PartyCasino New Jersey patrons can participate in weekly prize draws in the battle for their share of a $5,000 prize pool.
Yes, you heard right – they give away $5,000 free to lucky players every single week, all up until the end of April.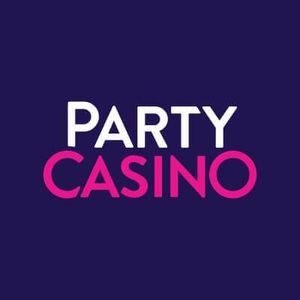 $500 BONUS
What do you get?
The best part of this promo is that you even don't have to grind hard and spend a surreal amount of money to get into the weekly draw. You can get there simply by wagering $20 on any slot available at PartyCasino.
That single ticket may well earn you the top prize for that week. Of course, the more you play the more tickets you can secure. You will increase your chances of being drawn by having more tickets but bear in mind that you can't get more than 50 tickets per day. Again, you can still win the main prize with just one ticket; it all depends on the draw.
Speaking of the prizes, here is how the $5000 prize pool is spread out:
1 Winner – $1,000
2 Winners – $500
5 Winners – $200
20 Winners – $100
You can earn tickets by playing slots from every Monday (at 00:01 am CET) to every Sunday (at 11:49 pm CET) until the end of April. The draw takes place just after this time (on Sunday evening) and you can check if you are a winner straight after midnight.
The prize money is paid in cash and is not subject to wagering requirements. It is also important to mention that one person can only claim one reward per week. If you have multiple tickets for the draw and you are lucky enough to be drawn twice in one week, you will only be able to claim the higher prize.
How to Join the Weekly Prize Draw?
You can easily qualify for this promo every single week until May. Just follow these steps and you'll be good to go:
1

Sign up PartyCasino
Register and receive the welcome bonus or log into your existing PartyCasino account.
2

Opt-in for the promo
Opt-in for the "Weekly Prize Draw" promotion by visiting the casino's promotional page, choosing this promo, and clicking the "Take Part" button
3

Bet $20 on any slot
Bet $20 on any slot at PartyCasino from Monday to Sunday to win one ticket for the prize draw. You can win up to 50 tickets per day.
Win a Share of the $5,000 Prize Pool
The draw takes place every Sunday just before midnight (CET). You may check whether you've won the prize by visiting the "Your Prizes and Winners" section on the promotional page.
What is the biggest prize I can win through this promo?
The biggest prize is $1,000 in one week. The draws will be held every Sunday until the end of April.
Can I win prizes in separate weeks?
Yes, you can. However, it is worth noting that you can only win one prize per week.
Will the money I spend on table games count for tickets?
No, only slots can contribute to this promotion.
Can anyone claim this offer?
No, you have to be 21+ years old and located in New Jersey to sign up at PartyCasino and claim the offer.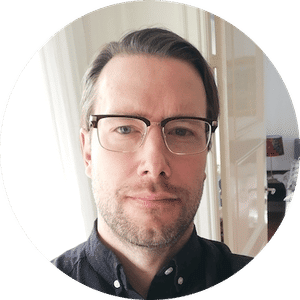 Martin Evergreen
Martin Evergreen is a sports betting professional who provides initiated betting picks and predictions. His main focus is on NHL picks, sportsbook promotions, and casino stories.