Casino Bonus Wagering Requirements Explained
April 11, 2022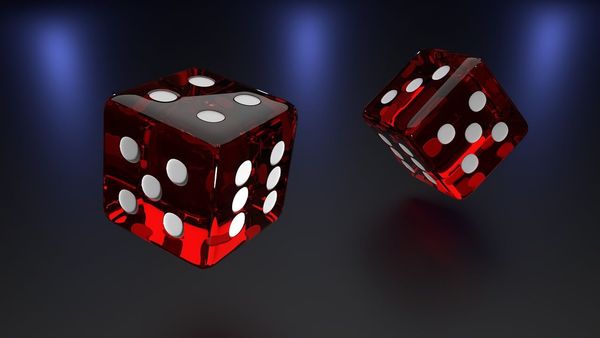 Millions of people are playing online casino games regularly, wagering a significant amount of money. With a lot of money in the game, it's not surprising that online casino websites are looking to get their piece of the pie.
The problem is that the world of online gambling is a jungle where only the best casinos can survive and make profits. So the key to achieving success in the online casino business is to bring as many players as possible to sign up.
One proven method online casinos use to make themselves attractive to players is offering them bonuses.
The rule of thumb is that the better the bonus, the more players will sign up. The trouble is that giving away bonuses means giving away free money, impacting the casino's profits.
Most online casinos decide to add a catch to their bonus deals to solve this problem. Unfortunately, that catch comes in the form of wagering requirements.
You can learn more about the different casino bonuses by reading our casino reviews, such as the Caesars Casino $2000 First Deposit Bonus or the BetMGM $25 Free Sign-up Bonus, or the PlaySugarHouse PA $250 First Deposit Bonus.
What are Casino Bonus Wagering Requirements?
If you spot a casino bonus offer that looks too good to be true, it's because it probably is. But, unfortunately, that bonus deal comes with a wagering requirement that is probably very difficult to fulfill.
Using wagering requirements as a prerequisite is a way casinos protect themselves from hemorrhaging money.
Online casinos would give away their money without adding wagering requirements to the equations. And that's something professional gamblers would want to take advantage of.
Instead of using the bonus to have fun playing casino games, they would withdraw the money.
However, when there are wagering requirements involved, players are required to play casino games. In addition, they are required to wager the bonus funds as many times as stipulated in the Terms and Conditions of the bonus deal.
Unfortunately for players, sometimes those wagering requirements are too challenging to clear. Sometimes, they must wager the bonus funds dozens of times to turn the bonus into withdrawable money.
How to Clear the Casino Bonus Wagering Requirements?
To qualify for the bonus, you probably need to make a deposit. Most bonus offers are focused on incentivizing players to fund their accounts.
Whether it's a sign-up bonus, a reload bonus, or some other kind of promo, the chances are that you will have to upload some funds to your account to get the bonus.
For example, if the bonus in question is a 100% Match Deposit Bonus, you will receive the bonus that's equal to the amount you've funded your casino account with. But, simply funding your account doesn't mean it's the end. You will have to fulfill the wagering requirements in order to turn the bonus into cash.
The wagering requirement of your $50 bonus deal is set at 10x. A wagering requirement of 10x means that you will have to wager those $50 10 times on eligible casino games. Depending on the stake you choose, fulfilling the conditions can take time.
For example, if your stake is $1 per spin in a slot game, you will need to make 50 spins to wager the $50 bonus for the first time. And considering that the wagering requirement is 10x, it means that you will have to repeat the same process all over again nine more times.
Sure, you can increase the stake, but this would mean that your journey could end sooner than expected. Also, it would mean that you get only ten spins for your bonus of $50.
Are There Any Bonuses With No Wagering Requirements?
Some casinos do offer bonus deals that come with zero wagering requirements attached. But unfortunately, those bonuses are usually not too lucrative. They're often very tiny. If the bonus is coming in the form of funds, the amount will not be significant enough that you could withdraw it straight away.
In most cases, it's lower than the minimum withdrawal. But unfortunately, this means that to be able to cash out the money, you need to wager the bonus.
Another type of bonus without wagering requirements is the free spins bonus. A free spins bonus is deal casinos offer to promote a particular game.
For example, if there's a new video slot included in the game library, the casino might decide to give the players some free spins to introduce them to the new game.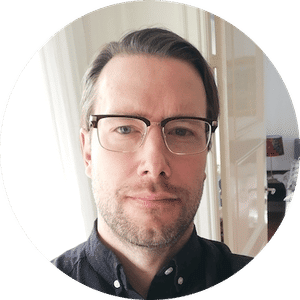 Martin Evergreen
Martin Evergreen is a sports betting professional who provides initiated betting picks and predictions. His main focus is on NHL picks, sportsbook promotions, and casino stories.