Caesars to sell its Strip asset to pay off $13,5 billion debt
May 7, 2022
Caesars Entertainment has begun selling one of its Las Vegas Strip hotel casinos, the Flamingo casino, for more than $1 billion.
The property has previously been rejected by several potential purchasers. The casino has been offered to private equity groups and other operators, some of which have been unwilling to purchase an older building that requires extensive maintenance.
Separating the Flamingo from the Caesars customer loyalty program would also result in a loss of business for the latter.
Besides, one of Caesars Entertainment's casinos on the Las Vegas Strip may be up for sale to lower the company's debt.
On Tuesday's conference call with investors, CEO Tom Reeg said that the sale process began early this year and should be completed by mid-summer.
Toward the end of the first quarter, Caesars had a net debt figure of $13.5 billion.
One of the Strip's oldest hotels, the Flamingo, has 3,450 rooms. An original $6 million Bugsy Siegel-directed opening took place in 1946.
Caesars to sell another Strip asset
Caesars Entertainment is selling one of its Las Vegas Strip hotels-casinos. Still, the company says it has no interest in building a casino in New York City or taking on any new land-based projects at the present moment.
On Tuesday, CEO Tom Reeg announced record fourth-quarter adjusted earnings and margins at both regional and Las Vegas properties. After omicron cut revenues in December and early January, he said prospects for 2022 are good.
"We expect to sell a major Strip asset and launch that process in early 2022," said Reed. "That it is in motion and the next time we talk to you about a Strip asset sale it will be to announce that sale."
As a real estate investment trust that owns several Caesars' facilities, Vici Properties has a right of first refusal on the sale of many Caesars casinos, which complicates the sale process, Reeg added.
Caesars also considered selling Planet Hollywood further down the Strip but decided to maintain it to use its theatre for concerts.
"With that, we can invest in digital and (ongoing) projects that are going to generate significant returns, and we can significantly de-lever this year," Reeg explained.
"We expect to accomplish all of that, and we're excited to keep the momentum going in 2022.
According to Reeg, Caesars would lose 3,000 to 4,000 rooms and could be down up to 16,000 and 17,000 rooms.
Caesar's future project
In July 2020, Eldorado Resorts will complete its acquisition of Caesars Entertainment for $17.3 billion.
Reeg concurred with an analyst's assessment that "time has proven to be an ally" in the sale's pursuit.
According to the recent transactions made by Caesars, The Encore Boston Harbor, and the Mirage in Las Vegas, Reeg thought the time was right for anyone who wanted to sell a center-Strip asset.
Because of the synergies from the Caesars and Eldorado merger, they were able to purchase the company for less than six times adjusted earnings.
The sale of the Las Vegas casino will return more than 15 percent of the proceeds to the company's balance sheets.
The company plans to bid on three casinos in New York for future projects. Reeg described New York as a "tough regulatory state" where it will be challenging to build, especially with the high license fee.
Away from New York, Caesar is also working on a project in Columbus, Nebraska, a little town in the state that helped it go digital.
If authorized, Reeg said Caesars also planned to integrate gaming at the Caesars Palace Hotel in Dubai.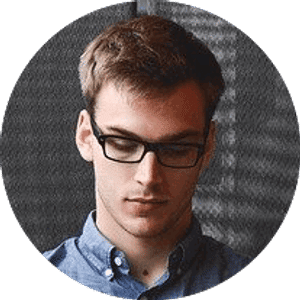 Jake Williams
Jake Williams is a sports gambling expert. He's been writing in the sports betting and DFS industry for over a decade. He specializes in MLB and NBA, along with College Basketball and College Football.