Caesars' Isle Casino Hotel to rebrand into Horseshoe Black Hawk
March 25, 2022
This summer, the Isle Casino Hotel Black Hawk will undergo a transition into the iconic Horseshoe brand. The legendary casino will stay open throughout the transformation, which is projected to last until the fall.
Isle Casino is Black Hawk's most luxurious and spectacular casino hotel, offering an unparalleled, vibrant gaming experience with the newest slots and thrilling new table games. With a private bar, personal bartender, concierge, and casino host services, the new VIP Lounge put a contemporary spin on an exclusive experience.
A new facade featuring Horseshoe signage, newly updated rooms, a reinvented casino floor, and more will be part of the makeover into the iconic Horseshoe. The design team will use tooled leather, dramatic hues, and the brand's iconic gold horseshoe symbol to create a handcrafted sense, in keeping with Horseshoe's timeless elegance.
Furthermore, the addition of Roxy Restaurant and Bar will bring their guests to enjoy an excellent fine dining experience.
Norris Hamilton, SVP and General Manager of the Isle Casino Hotel Black Hawk stated that the hotel is the best choice for people to spend their nights while in the city.
"Isle Casino Hotel Black Hawk is the premier choice for gaming, dining and nightlife and the transformation into the iconic Horseshoe brand will only enhance the experience for our guests," Hamilton said.
"We couldn't be more excited to bring this legendary brand to Colorado and continue to offer unparalleled and elevated experiences."
The Brew Brothers join the club
Later this year, Brew Brothers will join Roxy Restaurant and Bar at the Isle Casino Hotel. Brew Brothers will provide a new, interactive way to watch sports in collaboration with Caesars Sportsbook.
Brew Brothers, which was founded by the Carano family in 1995 and has been crowned Best Brewpub in America by Nightclub & Bar magazine, will have a Horseshoe Blackhawk site that will serve local Colorado brews and an extensive food menu.
Horseshoe Casinos have offered the most excellent odds, highest limits, and largest jackpots for gamblers with its core mission to provide a gaming experience tailored to the wagerer's needs since 1951.
Horseshoe has maintained loyal to its origins as the brand has spread to markets across the country, retaining the exhilarating spirit of no-limit betting.
During the upcoming few months, guests may see changes across the resort, with an entire makeover to Horseshoe coming this autumn.
As part of the refurbishment, The Isle Casino Hotel Black Hawk's poker room will be transformed into the new WSOP Poker Room, where 'legends never fold.'
Caesar's Entertainment's record in the industry
As the most extensive casino entertainment which provides the widest gaming entertainment worldwide, Caesar Entertainment has been paving its way in the industry since 1937 in Reno, Nevada.
Since its inception, Caesars Entertainment has grown through opening new resorts, expanding, and acquiring other companies. Caesars Entertainment's properties are principally known under the brand names of Caesars, Harrah's, Horseshoe, and Eldorado.
They provide a diverse range of amenities and one-of-a-kind locations, with a focus on creating visitor loyalty and value via a unique combination of exquisite service, operational excellence, and technical leadership.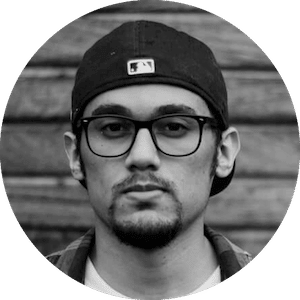 Gus Anderson
Gus Anderson is a gambling wizard. As a kid he dreamt about becoming a Tennis, Hockey and Golf professional but ended up as a gambling professional with focus on both sports & casino.