Bally's Dover VP Nick Polcino shares experiences in casino industry
May 29, 2022
Nick Polcino, general manager and new vice president of Bally's Dover Casino Resort, recounts his journey in the gaming industry before he was able to hold important positions.
When Polcino is present on the Bally's game floor, it is not uncommon for him to check on Bally's housekeeping to make sure their needs are met while working. He also waved to the card dealer and greeted the guests.
Polcino does this to ensure the position of the bartender is ready to serve customers, measure the optimal placement of table games, and simply observe how guests travel through the casino.
Polcino's career throughout the years
Mr. Polcino was born and raised in Atlantic City and started his career in the industry at a very young age. He shared that his interest in the world of hospitality was related to his family background.
"I come from a servant family. My mother worked in a bank, but everyone was a service clerk, a low-class service employee. When I was growing up through high school busboy and doing all those things, my dream job was to run a hotel, but never got grades in high school," he says.
Subsequently, he entered college and he did well in his college years. However, Polcino did not finish his studies because he made money in the service business.
His career in the hospitality industry started when he looked after bars and got to know his customers. Some of his customers are executives at several casinos in Atlantic City.
In 1979, Polcino applied for the position of food and beverage manager at Bally's Atlantic City and met Sam Hogan who was his regular customer and vice president of gaming operations at Bally's Atlantic City. He passed without having to go through the interview.
He was the executive director of operations at a resort in Tunica, Mississippi, in 2003. He was then promoted to assistant general manager and eventually rose to the top of management at properties in Colorado and Nevada.
Pocino joined the Bally team in 2015 and has since grown to become one of the company's most important figures.
He held the same position in 2019 when the world was hit by the Covid-19 pandemic. He was appointed to lead the company's operations in Atlantic City, New Jersey, and then returned to Dover to do so.
Important lessons throughout Polcino's professional life
During his career, he learned many lessons. The first relates to the importance of building good relationships with the surrounding environment. He always considers contacting employees in his spare time to be important, established a strong open-door policy, and ensured that other leaders on his team adopted the same philosophy.
He also learned that taking chances is more important than seeking security. When an offer comes to him, the first thing he will do is take it and then try to cultivate it.
Polcino shares thoughts on gaming, hospitality industry
When Polcino came to Dover, he looked for new opportunities to serve his guests. At that time, the resort should immediately renew its swimming pool area. He works with designers and engineers on how to make these opportunities a reality.
Other opportunities include refurbishing the casino slots area and the casino's Fire & Ice nightclub. This relates to the resort's main problem where many employees did not return after the lockdown.
According to him, the gaming and hospitality industry must show how they can compensate their employees in the future. This is the benchmark for developing existing opportunities to resolve problems within the resort.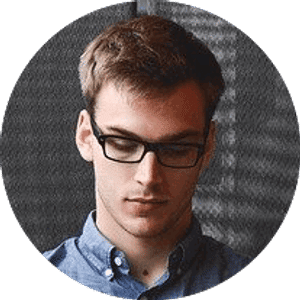 Jake Williams
Jake Williams is a sports gambling expert. He's been writing in the sports betting and DFS industry for over a decade. He specializes in MLB and NBA, along with College Basketball and College Football.