A Guide to Finding the Best Online Casinos in Norway
September 20, 2023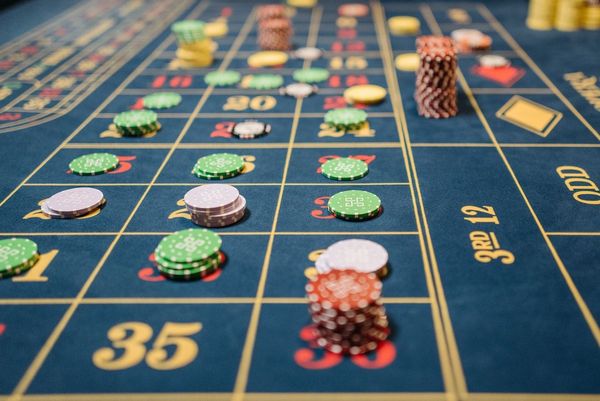 Online casino gaming is one of the most popular pastimes around the world. From Europe to America, Africa to Asia, betting has become very common thanks to technology making it so convenient and accessible.
This article will focus on online gambling in Norway and the key factors to consider via Casino Spesialisten when searching for casinos and comparing them to make the best choice.
Understanding the Legal Framework for Online Casinos in Norway
In Norway, the legal framework surrounding online casinos is quite strict, and so it is of utmost importance to take the time to understand the rules before gaming. The country has a state monopoly on gambling which means that only two entities are authorized to offer online gambling services: Norsk Tipping and Norsk Rikstoto.
Norsk Tipping is responsible for offering lottery games, sports betting, and some online casino games. Norsk Rikstoto, on the other hand, focuses on horse race betting.
The Norwegian government believes that the state monopoly provides better control and regulation of gambling activities. However, despite these strict regulations, some Norwegian players still manage to access international online casinos through virtual private networks (VPNs) or by using offshore gambling platforms..
Key Factors to Consider When Choosing an Online Casino
When choosing an online casino in Norway, there are several key factors to consider:.
If you prefer playing on your mobile device, ensure that the casino has a mobile-friendly platform or a dedicated mobile app. This allows you to enjoy your favorite games on the go.
Ensure that the online casino is licensed and regulated by a reputable authority, such as Norsk Tipping and Norsk Rikstoto. This ensures that the casino operates legally and follows strict guidelines to protect players.
Assess Reputation and Reviews
Research the reputation of the online casino by reading reviews and feedback from other players. This can give you insights into the casino's reliability, and fairness, and the overall user experience.
Look for a casino that offers a wide variety of games, including popular options like slots, table games, and live dealer games. A diverse game selection ensures that you have plenty of options to choose from to keep the gaming experience exciting.
Look for a casino that provides reliable customer support. This can include options like live chat, email or phone support. Prompt and helpful customer service is essential for resolving any issues or concerns that may arise during your gaming at the casino.
Check for attractive bonuses and promotions offered by the casino. These can include welcome bonuses, free spins, loyalty programs, and regular promotions. Be sure to read the terms and conditions associated with these offers to understand any wagering requirements or restrictions.
Consider the available payment methods and ensure that the casino supports secure and convenient options for deposits and withdrawals. Popular payment methods in Norway include credit/debit cards, e-wallets like Skrill and Neteller, and bank transfers.
By considering these key factors, you can make an informed decision when choosing an online casino in Norway that meets your preferences and provides a safe and enjoyable gaming experience.
Evaluating the Safety and Security of Online Casinos
Evaluating the safety and security of online casinos is important before engaging in any gambling activities.
You should first look at the platform's encryption and data protection. Check for online casinos that utilize SSL encryption technology to protect the personal and financial information of players. This ensures that your data is securely transmitted and stored.
It is also important to check if the online casino employs a certified Random Number Generator (RNG) to ensure fair and unbiased outcomes for their games. Check to see if the casino has any independent auditing agencies like eCOGRA and iTech Labs provide certifications for fair gaming practices.
Verifying that the online casino offers secure and reputable payment methods is also a key requirement when making a decision. Look for options like credit/debit cards, e-wallets or bank transfers. Also remember to verify that trusted payment providers have their own security measures in place.
Joining a platform with responsible gambling measures in place is also hugely important. A trustworthy online casino will promote responsible gambling and provide tools for players to set limits on their spending, self-exclude, or seek help for gambling addiction.
By considering these factors, you can make an informed decision about the safety and security of an online casino before making any deposits or sharing personal information.
Staying Responsible: Managing Your Online Casino Experience
Managing your online casino experience responsibly is important to ensure a safe and enjoyable time. Get to familiarize yourself with the rules and odds of the games you are playing. Another step to enhance your gaming experience is to simply take breaks. Doing so regularly will give yourself time to relax and reflect. This will help prevent burnout and keep your emotions in check
Setting a budget is another sensible way to conduct your gambling. Before you start playing, determine how much you are willing to safely risk. You should avoid chasing losses or increasing your budget when you're on a losing streak.
Overall, to have a positive gambling experience in Norway, it's important to fully understand online gambling in Norway and particularly the legalities around it.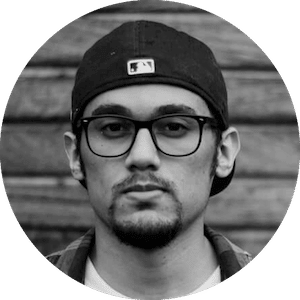 Gus Anderson
Gus Anderson is a gambling wizard. As a kid he dreamt about becoming a Tennis, Hockey and Golf professional but ended up as a gambling professional with focus on both sports & casino.