The Top 10 Best Gambling Celebrities
March 25, 2022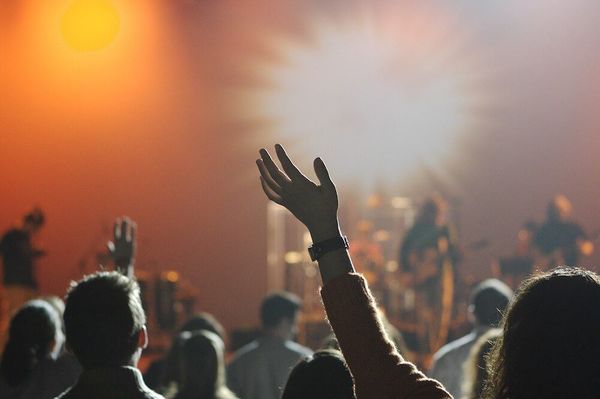 The influence of the gambling industry today straddles many spheres of life. From sports sponsorship, advertising to the movies, it's easy to see this industry's impact on modern life.
Today, more celebrities have picked up the casino lifestyle for the thrill and excitement.
While many of these stars only want to have a good time, others have a knack for casino games and have won big. With the advent of online casino websites, even more could play and have fun.
Casino gambling, such as poker tournaments, is a favorite of Hollywood stars, celebrities, and sports personalities.
If you love some casino action, you have great company among the most prominent celebrities.
This post looks at the top 10 gambling celebrities who have refined their gambling skills over the years.
Top 10 best gambling celebrities
1. Ben Affleck Gambling In The News
Over the last few years, life has been hard on Ben Affleck, but it seems things have finally started turning around. Ben Affleck gambling has been a hot topic in Hollywood for some time now.
In 2001, the Good Will Hunting star won $800,000 in a night. However, there claims he had counted cards leading to restrictions by some casinos on the Strip.
He hit it big at the 2004 California Poker Championship winning $356,000. The tournament had other celebrities, including Stan Goldstein, Chuck Pacheco, and actor Toby Maguire.
2. George Clooney Gambling History
Reading about George Clooney's gambling is always interesting. So, of course, it's easy to relate the Hollywood star's love for gambling with his casino-based movies (Ocean Eleven, Twelve, and Ocean Thirteen).
But in real life, Clooney is an active gambler and at one time aspired to own a casino in Las Vegas. He has participated in many celebrity tournaments, including some for charity. George Clooney poker tournaments generate a lot of hype, which raises a lot of money for charity.
3. Tobey Maguire
While Tobey Maguire lost to Ben Affleck in 2004, he has continued playing at tournaments in many casinos. The same year, Maguire won the Hollywood Park Casino tournament. It was an impressive feat against professional poker players.
Today, you'll always read about Tobey Maguire's poker news as he has turned professional after training under Daniel Negreanu, a Canadian professional poker player.
Magure is renowned as a Texas Hold 'em Poker expert with reports that he has won 10 million dollars in poker tournaments.
4. Brad Pitt
Brad Pitt and his friend George Clooney share a lot in common, including a love for casino thrill. The two friends worked together in Ocean's 11, and there were reports of Brad Pitt playing slot machines.
While he has not turned professional or won big at any tournament, the lively Hollywood star always has a good time at casinos with his friends.
5. Jennifer Tilly Poker
When it comes to Hollywood celebrities who are good at gambling, Jennifer Tilly's poker skills always come to mind. The Canadian actress has a reputation as one of the best celebrity gamblers.
She won the gold bracelet of the 2005 World Series of Poker and first place in the Ladies' No-Limit Texas Holdem tournament. The actress says she has won over 900 thousand dollars in poker in her own words.
6. Matt Damon Poker Performances
Matt Damon's poker interest started when filming Rounders with Edward Norton. First, they worked with Johnny Chan to gain the basics.
The training inspired a passion for casino games and being friends with Ben Affleck; gambling was part of Damon's life. He's now a regular in the casino scene enjoying big wins and lots of fun.
7. Paris Hilton
For a good reason, Paris Hilton gambling always makes it to the top of news feeds. She's not a professional player, but the heiress to the Hilton Hotel fortune has money to spend.
She is highly visible in Las Vegas and other luxury casinos. In 2014, she won $50k in blackjack at the Atlantic City Casino. However, she has not always had luck, and at one time, one of the family's hotels banned her.
8. Charles Barkley
There's a lot of news revolving around Charles Barkley's gambling history. The former NBA player has always confessed his love for gambling.
At one time, he said he could afford the cost of his hobby after losing $10 million in total and $2.5 million just in one night while playing blackjack.
9. Gladys Knight Gambling Revelation
She's the Empress of Soul, but many don't know about Gladys Knight's gambling life. She always had a colorful life and admitted to playing baccarat and participating in sports betting.
Despite winning, the soul music singer says she once $40,000 in a night while playing baccarat.
10. Dan Bilzerian Poker
Born in 1980, the American actor has enjoyed success in gambling, going by his claims. Dan Bilzerian poker always makes for exciting news.
In 2013, Bilzerian claimed to have won $10.8 million from a single night of playing poker.
In 2014, he was back again, claiming to have won $50 million throughout the year. If this is true, Bilzerian is one of the most successful celebrity gamblers today.
Final Thoughts about the top 10 best gambling celebrities
Celebrities are always looking for fun and thrill, and the casino offers this in spades. This is why more celebrities love casino games, both online and offline. In addition, some of these stars use their winnings to fund charities championing different issues.
If you are now eager to try your luck, read more about legal gambling options at MGM Online Casino or SugarHouse PA / SugarHouse NJ here at CasinoTalk. Their mobile casinos are packed with casino games of all kinds.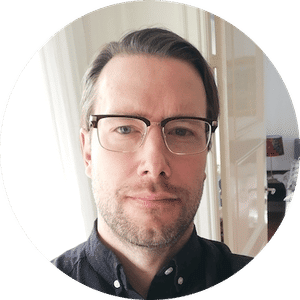 Martin Evergreen
Martin Evergreen is a sports betting professional who provides initiated betting picks and predictions. His main focus is on NHL picks, sportsbook promotions, and casino stories.