The Greatest Casino Jackpot Wins of All Time
January 12, 2023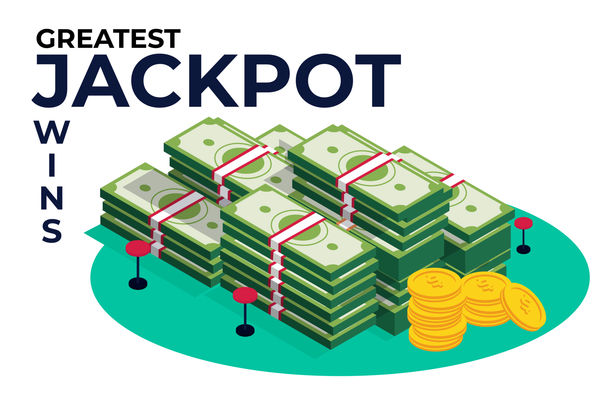 The gambling system works in a way that the house always wins long-term. However, we've also witnessed players leaving the casino with millions in their pockets. Chances are rare, but some lucky people became multi-millionaires after hitting massive jackpots.
We are here to tell their stories, so enjoy the list of players who have hit the most prominent casino jackpots of all time.
It is easy to understand and play slot machines. You insert the coin, press the button, and wait until the reels stop spinning on a screen. Of course, most of the spins will result in a losing combination. Still, the heart-fluttering thrill of landing the once-in-a-lifetime combo that will forever change your life is inexplicable to those who have never spun those reels.
Some people have won, and they have won big. Keep reading to see the most significant jackpot wins in the industry's history.
Nowadays, anyone can qualify for the list of the most significant casino jackpot wins of all time, and no one would ever know about it. All you have to do is play an online casino. You can read our extensive reviews about BetMGM, Golden Nugget, and Caesars to learn more.
List of the Greatest Casino Jackpot Wins of all time
List of the greatest casino jackpot wins of all time
Place
Player name
Amount won
1.
Anonymous 25-year-old
$39.7 million
2.
Cynthia Jay-Brennan
$34.9 million
3.
The retired flight attendant
$27.6 million
4.
Johanna Heundl
$22.6 million
5.
Elmer Sherwin
$21.1 million
6.
M Resort in Henderson
$17.3 million
7.
The Rampart Lucky Local
$14.3 million
8.
Aria Casino Woman
$12.7 million
9.
Suzanne Henley
$12.5 million
10.
John Tippin
$11.9 million
FAQ
What is the biggest casino jackpot win of all time?
The biggest casino jackpot win of all time occurred in 2003 when a 25-year-old won $39.7 million on the Megabucks slot machine. He deposited $100 and won almost $40 million.
What slot machine pays out the highest jackpots?
The answer is Megabucks, by all means. Almost all of the top-ten casino jackpot wins in the history of gambling occurred on this machine.
Which casino paid the biggest jackpot win of all time?
The biggest casino jackpot wins unraveled at the Excalibur Casino in Las Vegas. On March 21st, 2003, a 25-year-old man won $39.7 million on Megabucks.
What happens if you hit a multi-million jackpot?
If you land a multi-million jackpot, you will only receive part of the money. You can choose whether to be paid the rest in whole or annual increments. The winner of the highest-ever jackpot chose to receive $1.5 million every year for the next 25 years.
Top 10 Greatest Casino Jackpot Wins of all time
10. US Postal Service Worker Turns 9 Bucks to almost $12 million
Where else would we begin the list but in Las Vegas? After a record-breaking win, the city of dreams secured a then 50-year-old Hawaiian a fairytale life. John Tippin lived an ordinary life working at the US Postal Service.
He wanted to rest from a busy work week and headed to Las Vegas Hilton to have some fun while spinning the reels.
John Tippin staked $9 into the Megabucks slot and saw the magic happen just a few minutes later. The winning symbols lined up in a way he could have never imagined as an ordinary postal service worker suddenly became a multi-millionaire.
His $11.9 win shattered the previous record jackpot payout by one million bucks. Well done, John!
9. Las Vegan Bags $12.5 million in New York
Although you'd typically think the opposite scenario would happen, a Las Vegas-born woman has seen her casino dreams come true in New York.
Yes, you heard right, Las Vegan Suzanne Henley stepped into the newly-opened New York-New York Casino as she ended her standard shift at work and headed home.
Suzanne had a gut feeling the new gambling hub would offer an enormous payout shortly after the opening. And boy, was she right.
Suzanne Henley inserted a $100 bill on the Megabucks slot, and you have just one shot at guessing what happened next. She won millions. To be more precise, she won $12,510,549.90.
Do you generally believe in your intuition? How many times has it let you down? It didn't let Suzanne down, as her intuition was $12.5 million worth. The event occurred in mid-April 1997.
8. A Visit to Niece Worth $12.7 million
The previous winner on the list happened to be in New York, but it's time for us to head over to the world's gambling capital.
After all, we'll spend the most time on it in this specific article. Unlike the previous one, this winner is not a Las Vegas native. She is, however, lucky to have a relative in Sin City.
A woman who wanted to stay anonymous paid a visit to her niece in January 2011. Once in Vegas, she couldn't resist inserting a $6 coin into the Megabucks machine at the Aria Casino and Resort.
There is nothing unusual in this story, right? How many tourists and Las Vegas visitors have done the same thing? The difference between them and this woman is almost $13 million big. Can you imagine a better trip?
7. The Rampart Lucky Local Wins $14.3 million and Donates It All to Charity
We're still at Megabucks. The story is about a generous man who did something the vast majority of other humans wouldn't. As you can see in the paragraph title, the Rampart Lucky Local won $14,282,544.21.
However, he is different from most of us in something. He did not utilize the money to satisfy his needs and wishes. Instead, he thought of a more significant cause and donated it to his local church.
As a result, a new church was built instantly and served the locals. How many of you would have done the same in his place?
6. How to Use a $20 Free-Play Ticket? Turn It into $17.3 million
We stick to the same slot machine. The lucky person was a Las Vegas native this time. An unnamed woman was given a $20 free credit as a welcome guest at the M Resort in Henderson, Nevada.
Again, this credit was nothing new in the industry. However, land-based and online casinos offer much more generous bonuses, offers, and promotions.
In particular, it is more challenging at resorts to decide where to take advantage of the credit. For example, you can play slots, use them as a lunch/dinner voucher, or chase a discount for a hotel room.
This woman was actually on her way to utilize the credit as a food voucher but changed her mind and inserted it in the Megabucks slot. What happened next changed her life once and for all as she claimed a whopping $17.3 million jackpot.
What will we learn from this example? Next time you receive a free-play ticket from a casino, use it. On most occasions, you will win nothing, but on the other side, you have nothing to lose.
5. This Man Won Multi-Millionaire Jackpot Two Times
We have to tell the story of Elmer Sherwin. We would never believe it happened without genuine proof, but it did. Elmer probably became the luckiest man alive in 2009 when he won $21,147,947.00 on Megabucks.
What made him the luckiest of all winners? The fact he had won another multi-million jackpot almost twenty years ago. What are the odds, honestly? As impossible as it sounds, Mr. Sherwin has won a multi-millionaire jackpot twice.
The one from 1989 occurred at the Mirage when the jackpot went up to $4.6 million. Unfortunately, the second win happened when Elmer Sherwin was 92 years old. He had two years to enjoy the fortune before passing away at 94.
4. A Hit on Megabucks just before breakfast Brings $22.6 million to Californian Woman
We're still at Megabucks. On May 27th, 2002, Californian resident Johanna Heundl decided to quickly test her luck on a Megabucks machine before having breakfast at a nearby restaurant.
She was not even looking at the screen when she heard the noise from the slot. She looked back to see a $22.6 million jackpot win.
Not a bad sight for the start of the day, we reckon. We bet she paid for breakfast, lunch, and dinner for the entire restaurant.
3. Staggering $27.6 million for a Retired Flight Attendant
We're slowly getting close to the biggest jackpot wins in the history of gambling. The third spot is held by a retired flight attendant who won $27,580,879.60 playing; you guessed it, Megabucks.
Like Elmer Sherwin, this 67-year-old woman had previously won a big jackpot. She hit a $680,000 jackpot on a Wheel of Fortune machine in October 1998.
A month later, she lined up three Megabucks symbols at Palace Station. She had 62 credits left before pulling the spin that turned her and her husband's lives upside down.
2. Tragic Story behind the Second-Biggest Jackpot Win
The second place is reserved for Cynthia Jay-Brennan. But unfortunately, her fairytale story had a tragic ending. In January 2000, a cocktail waitress attended a birthday party organized in favor of her mother-in-law.
A 37-year-old Cynthia decided to test her luck on a Megabucks slot at the Desert Inn. The ninth spin of that game completely changed her life as it showed the then record-breaking $34,959,458.56 jackpot win.
Cynthia's reaction was natural. She quit her job, organized a wedding, and decided to live her life to the fullest by traveling the world with the money she had won.
Sadly, the plot had a shocking turn just several weeks after the massive win. A drunk driver hit Cynthia in a tragic car accident. The accident left her paralyzed and took her sister's life.
1. The 25-year-old Breaks all Records at Excalibur Casino
It would be crazy if we didn't finish the list with a win on Megabucks. Still known as the biggest-ever progressive jackpot win brought an anonymous 25-year-old as much as $39,710,826.36 in 2003.
The young man was waiting for a basketball game to begin and decided to kill some time by playing the Megabucks machine at Excalibur Casino in Las Vegas. He deposited $100 into a video slot only to see a $40 million prize moments later.
At 25, the person made a wise call, choosing to receive $1.5 million every year for the next 25 years. Can you imagine that someone pays you millions every single year? Also, this story may be ideal if you don't know what to do before your favorite team's game starts.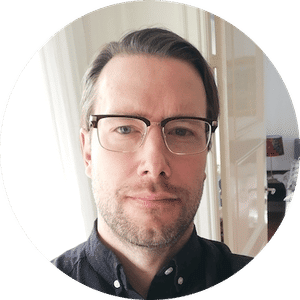 Martin Efvergren
Martin is a sports betting professional who provides initiated betting picks and predictions. His primary focus is on NHL picks, sportsbook promotions, and casino stories.