Archangels: Salvation Slot Review
Archangels: Salvation Slot is a unique NetEnt's creation with six reels and a hundred pay lines. Having a game with that many pay lines is a first for them, but they have done quite a good job on its delivery. Each reel has twelve symbols and there are a hundred active pay lines in total. This game prides in tons of fantastic features including free spins, wild symbols and two special features whose details we'll take you through below.
How to Play Archangels: Salvation Slot
Archangels: Salvation is not only an interesting game, but it is also quite easy and straightforward to play. Below are the steps to go about the game play:
State your initial bet amount

In case you need to change or adjust your bet, click on the Line /Stake '+' or '-' button to increase or reduce the stake's size respectively.

Get Spinning

Here, you only need to hit the 'Spin' button to start the game

Play on Auto-Play mode (optional)

Archangels: Salvation Slot features an auto-play option. With this feature, bettors can start each spin automatically until either something requiring their intervention occurs, or the number of spins expires.

Select the number of spins you desire

Here, you only need to click on the numbered buttons that appear upon clicking 'Auto-Play'.

Click on the number that is assigned to each line to have a look at the pay lines
Look out for the highly-valued symbols as they give the biggest wins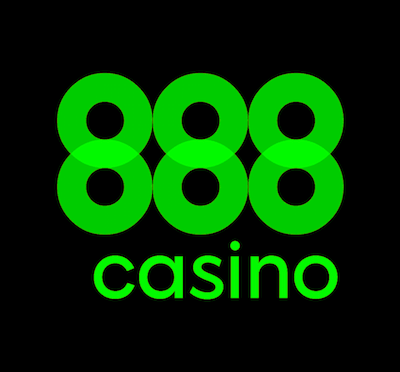 Archangels: Salvation Gameplay and Pay Outs
To play this game, you need to use forty for four hundred coins in your wagers. NetEnt requires that you first select your preferred level of bet, deciding how many coins you would like to use per line, then decide your coin value of choice. The minimum bet and maximum bet per spin is $0.40 and $400 respectively. Archangels: Salvation Slot has an RTP averaging 96% which is pretty amazing as it gives players an opportunity to make huge wins. The pay outs, just like with those of any other game from NetEnt are pretty much decent.
Archangels: Salvation Slot Theme and Design
In the game, there appears to be an incessant and constant battle between two sides; good and evil. The theme revolves around this 'rivalry'. On your screen's left hand side, you will see the fiery and winged archangel standing in pure majesty, while on the right hand side there is a demon in poise. Both characters are armed, with the demon holding a sword and the angel holding a lance.
The reels lie in the middle of the two icons, appearing somewhat smaller than expected. However, the fact that there are twelve symbols in each reel makes it hard to have the reels to occupy more space. The two main symbols have to be fully represented, so the fact that they are predominant in the game makes it hard for them not to occupy any less space on the screen.
Archangels: Salvation Slot Symbols
The game's icons are represented by images that side with any of the two characters in the game. Some of them have logos, while others have colors that represent what side they are on; either heaven or hell. Additional symbols in the game are the card playing icons, appearing to be quite at home given the overall game design in this slot. A 'W' Logo (made of gold) is the wild symbol in this slot. The wild symbols in the game can replace other symbols in the game whenever they show up, giving players a winning combination if the wilds are in line with the game's expectations.
Archangels: Salvation Slot has two prevalent gaming areas on the screen; one at the top and one at the bottom. These areas are surrounded by two rows of symbols, lighting up in blue and firing fiercely to act as borders. Landing a wild on this area activates a special feature that allows for the particular wild symbol to fire randomly on the reels, transforming them into extra substitutes.
The 'S' Logo is the game's scatter symbol, which upon appearing on the reels enough times, can earn bettors free spins to a maximum of twenty five. The hell and heaven areas on the screen offer three rows of symbols as opposed to two.
Archangels: Salvation Slot Features
This amazing slot prides in an array of fantastic features, and below are just but a few notable ones:
Stacked Symbols
Interestingly, Archangels: Salvation Slot's symbols are all stacked. However, the Archangel and the Demon icons are slightly unique and conspicuous as they stand twelve symbols high. They also appear with a lighting flash, which is pretty impressive.
Wilds
The wilds, which are pretty much colossal, show up in a special block, filling up a two by two space on the twelve row reels. The wilds are only triggered or generated when the wild symbols land on the hot spot areas. Archangels: Salvation Slot features two hot-spot areas; the top which covers two rows and it represents heaven and the bottom one representing hell. Any two by two wild symbols landing in the hot-spots areas gets bettors a few extra wilds.
Heaven Feature
Landing wilds partially in the heaven area will earn you two wild stacks while landing them fully earns you four stacks of wilds.
Hell Feature
Any wild symbol that lands partially in the screen's lower hot spot area will earn you eight extra stacked wilds while landing fully earns players sixteen wilds. If the extra wilds end up landing on either hot spot, they lead to even more extra wilds, and so on and so forth.
Free Spins & Scatters
Landing three or more scatter symbols at any position on the reels will trigger free spins. Specifically, three, four, five or six scatter symbols will earn you ten, fifteen, twenty or twenty five free spins in that order. The special thing about Archangels: Salvation Slot is that its hot spot areas feature three rows instead of just two, giving players a better chance at earning additional wilds.
FAQ
Is Archangels: Salvation Slot Available on Demo Mode?
Yes it is! The demo mode gives players an overview of what to expect from this amazing slot from NetEnt. This is an incredible feature as it enables novices to have an incredible overview of the game before they can get started on playing for real money.
Where can I play Archangels: Salvation Slot to win Real Money?
There are several casinos offering NetEnt's games. What this means is that it is highly likely to find tons of operators who provide a gameplay platform for this particular slot. As such, it is crucial that players should pay attention to the fine details when it comes to the overall gameplay, welcome bonus, customer service availability and such like features before they can settle on a given casino.
Can I play this game on my mobile device?
Absolutely! Archangels: Salvation is available for play on mobile and other devices that are powered by IOS and Android software.
Concluding Thoughts
Archangels: Salvation Slot is a highly entertaining and fun game to play. Bettors will appreciate its unique features, including the heaven and hell hot spots. The fact that it features three rows as opposed to two gives players an increased chance at winning big. The gameplay and design is simple enough, appealing to all kinds of gamblers, including novices.