Scarlet Pearl Casino Resort now accepts cryptocurrency payment method
April 14, 2022

The transaction with cryptocurrency is now available at the Scarlet Pearl Casino Resort Mississippi through Everi Holdings's subsidiary, Everi Payments.
Everi Payments will allow customers to pay with cryptocurrency such as Bitcoin while in the casino located in D'lberville. In fact, Scarlet Pearl Casino Resort is one of the first casinos in the United States to do so using B4U Financial, which is one of Everi's products, makes cryptocurrency transactions possible.
Darren Simmons, Everi's Executive Vice President and Fintech business leader, collaborates to make sure that customers get the best experience in Scarlet Pearl by providing cryptocurrency payment through his services.
"We continually evaluate advanced technologies that can add new capabilities to our 'digital neighborhood,' and our ability to integrate with the B4U Financial crypto solution meets this criterion by enabling us to further diversify the types of financial transactions we can offer to casino guests," he said.
Scarlet Pearl is not the first casino to provide a cashless payment method. In fact, it was Resorts World in Las Vegas, Nevada, was the first one who does so. The root for this change was the COVID-19 pandemic, where exchanges with people are restricted due to the potential spread of the virus. While there were doubts about the idea, the regulators soon saw the benefit of cashless payments.
Everi has confirmed that the success of cashless payment in Nevada makes the approval for cashless in Mississippi not too complicated.
"Providing new, alternative ways to fund a patron's casino experience is crucial in the age of digital currency. Combining B4U Financial's solution with Everi's ATMs and, in the future, additional financial access solutions at Scarlet Pearl further our collective goal of being able to deliver an enhanced and seamless patron experience," Simmons continued.
Not only did Everi and B4U Financial allows Scarlet Pearl patrons to pay with cryptocurrency but also it can track cash flows through a centralized API. It also delivers live tools to monitor and guarantee that the transaction goes smoothly.
LuAnn Pappas, Scarlet Pearl's CEO, is excited about the launch as Scarlet Pearl has always prioritized customers' experience on Scarlet Pearl's grounds. While also aiming to stay committed to their goal of innovating and elevating gambling experiences.
"Scarlet Pearl's collaboration with Everi allows our guests a new way to fund their experience as we focus on setting high standards for player convenience and engagement," Pappas said. "We are dedicated to delivering innovative experiences, and we are excited to be the first casino in Mississippi to introduce this new feature for our guests."
Cryptocurrency is, however, still not an option for those looking to play online at BetMGM Casino or Draftkings Casino.
More about Everi
Everi Holdings focused more on helping casinos operate efficiently by providing credible financial technologies to ensure a smooth and fun player experience. They do so without forgetting the regulatory compliance requirements and strive to provide secure and supervised cash or cashless financial transactions.
More about Scarlet Pearl Casino Resort
The casino resort is built in D'lberville, the Mississippi Gulf Coast, to be exact. It first opened on December 9, 2015, with facilities such as a 300-room hotel and a gaming floor with more than 800 slots, live poker machines, 36 table games, and a sportsbook, Scarlet Pearl Sportsbook.
In addition, they also have high-quality restaurants, a 36-hole golf course, an event center, and an extravagant pool for all their patrons to enjoy.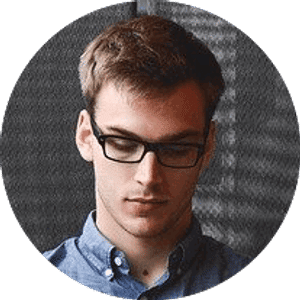 Jake Williams
Jake Williams is a sports gambling expert. He's been writing in the sports betting and DFS industry for over a decade. He specializes in MLB and NBA, along with College Basketball and College Football.