New poker room and bingo hall finished in casino Morongo
April 2, 2022
On Friday, April 1, 2022, the Morongo Casino Resort & Spa debuted its new bingo and poker rooms. The new rooms are part of a southern California venue expansion and makeover that began in 2020 and has given Morongo one of the largest casino floors on the West Coast. It complements the immensely popular gaming destination's vintage design. Morongo's 310 suites and guest rooms were also remodeled as part of the renovation.
The new Casino Morongo Bingo Hall, which is located next to the new Poker Room, has 250 seats and state-of-the-art electronic playing tablets to enhance the player experience. Morongo hosted the Bingo Room Re-Opening Celebration on Friday, from 3 p.m. to 6 p.m.
Every Wednesday to Saturday, the Bingo Hall will open at 3 p.m., with the first game starting at 6 p.m. Doors will open at 11 a.m. on Sundays, with the first game starting at 2:00 p.m. Meanwhile, on Mondays and Tuesdays, the Bingo Hall will be closed.
From midday on Friday, April 1 to midnight on Monday, April 4, Morongo's poker room will be giving out $500 every hour to a random Morongo Rewards member who is playing Texas Hold'em or Omaha. Throughout the weekend, double jackpot payouts will be available every even hour.
In this regard, Richard St. Chief Operating Officer Jean said, "We're thrilled to announce that bingo is back at Morongo, and cards are in the air in our new poker room. We've created two gorgeous new spaces for our poker and bingo players to enjoy and we're confident that these new accommodations will exceed our guests' expectations for comfort and playability."
The expanded Casino Morongo, built by Moorefield Construction, Inc., provided more than 50 construction employees and dozens of new full-time casino employees, in addition to the 2,500 jobs Morongo already provides.
Daily programs from March 30 – to April 30
Wednesdays and Sundays are "All-In" days. $55 buy-in (300 cards), $250 for 5 early birds, and $500 for 10 regular games.
Thursday High Stakes: $65 Buy-In (36 Cards), $500 Early Birds, $1,199 for 10 regular games.
Fridays: $40 buy-in (36 cards), 5 $200 early bird games, 5 $1,000 regular games, 5 $500 regular games.
Saturdays: $40 buy-in (36 cards), 5 $200 early bird games, 5 $500 regular games, 5 $1,000 regular games.
Cashless gaming
Apply for Morongo casino credit and enjoy the convenience of not having to carry cash around the casino. Prior to your arrival, the Morongo casino will gladly set up a line of credit for you, giving you immediate access to gaming monies that you may use at our Slots and Table Games. You have the option of paying with your winnings, a personal check, a bank wire, a cashier's check, or just allowing your counter check (marking) to be placed into your checking account.
4 easy steps to go cashless
1. At Cashier's Cage, activate Money KlipTM and load cash onto your Morongo Rewards Card. This only applies to first-timers
2. Put your money in your favorite slot machine.
3. Reload, download, and play as you move from machine to machine!
4. Steps 2 and 3 can be repeated indefinitely if you don't want any lines in your future! Moreover, your cash never expires.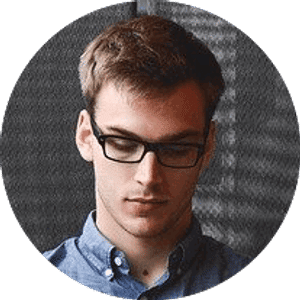 Jake Williams
Jake Williams is a sports gambling expert. He's been writing in the sports betting and DFS industry for over a decade. He specializes in MLB and NBA, along with College Basketball and College Football.