Mansion Group to leave sports betting, focuses on casino
March 8, 2022
The Mansion Group, one of England's top property enterprises, closed its MansionBet sportsbook business to concentrate on its casino trademarks.
The MansionBet's closing will begin on March 31, and patrons can withdraw any funds from their account until April 28. They will fulfill all ante-post bets if patrons settle before the April deadline.
According to their official website, the Mansion Group will focus on three of their award-wining casino brands, namely Casino.com, MansionCasino.com, and SlotsHeaven.com.
The group has been in the online gaming industry for 15 years with a global reputation for being a trusted and innovative company in related fields.
In addition to three of their casino brands that operate in the UK, they also have another stream of iGaming presence for the Spain market, which is MansionCasino.es.
The group is currently expanding its wing to Canada as they're processing the Canadian license to aim Ontario market for their flagship brand, Casino.com, that'll start effectively on April 4.
The Mansion Group took these steps under a thorough examination of market conditions and the impact of legislation on the UK sports betting market. Analysts anticipate that smaller providers may follow suit in the future.
What was said
"The commercial decision was a difficult one, but it does provide an opportunity to focus on our casino brands, where we have a long history of excelling," said Christian Block, the Mansion Group CEO.
He further added, "To minimize the impact on consumers, we have ensured our customers' future winnings continue to be paid out, and stakes will be returned regardless of the outcome."
Block also conveyed his gratitude to all of his colleagues, partners, and MansionBet's loyal customer in building their sportsbook business.
"Finally, I would like to thank all our colleagues and partners for building the sportsbook brand and our loyal customers for their support throughout," he said.
The Mansion Group's moves in this new regulation are expected not to affect their casino business operational. However, this decision does bring an effect to the Bristol City Football Club, which has a long-standing sponsorship relationship with the sportsbook that includes branding on team uniforms.
The sportsbook will no longer be the primary sponsor by the end of the month.
"The club will continue to wear MansionBet on the front of its first team shirts until the end of the current campaign and thanks MansionBet for its support over the last two seasons," said the soccer team on Monday.
Analysts attribute the decision to abandon sports betting to the sector's competitiveness, making it difficult for smaller operators to acquire market share against heavyweights like Flutter, Entain, and bet365.
"I think this is a reflection of the competitiveness of the market and regulatory headwinds in the UK. We've seen other smaller operators leave the market, and it's probably going to be an ongoing trend," said Gavin Kelleher, Goodbody Financial Services' gaming and leisure analyst.
The current regulatory challenges of what the United Kingdom operators are encountering are also considered one of the reasons for this decision.
"They are not a top-five brand in the UK, but they are visible because they sponsor a lot of sporting events. We've seen other smaller brands leave the market over the years, and it is more and more competitive in the UK to get a share and justify a sportsbook, which is expensive to run," he concluded.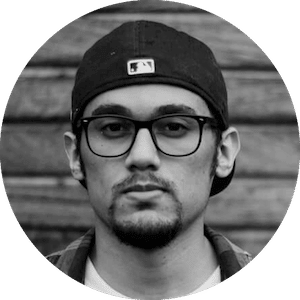 Gus Anderson
Gus Anderson is a gambling wizard. As a kid he dreamt about becoming a Tennis, Hockey and Golf professional but ended up as a gambling professional with focus on both sports & casino.