LuckyLand Slots No Deposit Bonus | Get 7,777 Gold Coins & 10 Sweeps Coins
June 9, 2023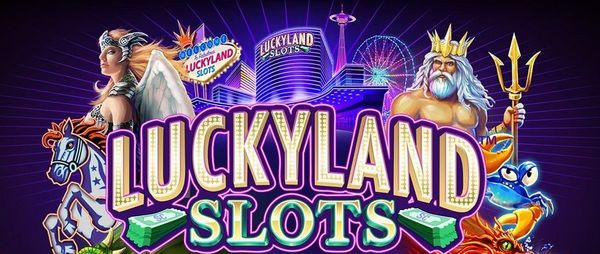 Experience the excitement of the LuckyLand Slots No Deposit Bonus and embark on a thrilling online casino adventure without spending a dime. With this enticing offer, LuckyLand Slots invites players to dive into an immersive world of slot games and the possibility of winning real cash prizes, all without making an initial deposit.
In this article, we'll explore how to claim this exciting opportunity, the benefits it brings, and the key factors to consider. Get ready to spin the reels, explore captivating themes, and potentially walk away with fantastic rewards, courtesy of the LuckyLand Slots no deposit bonus.
LuckyLand Slots No Deposit Bonus Code
LuckyLand Slots is providing all new users with 7,777 Gold Coins as well as 10 free Sweeps Coins as soon as they complete the sign-up process. The LuckyLand Slots No Deposit Bonus is available to online casino enthusiasts all over the United States and Canada, and no promo code is needed to claim the reward. You'll be able to start playing all your favorite casino games for a chance to win big without making a single purchase or payment on the site.
| | |
| --- | --- |
| LuckyLand Slots | Promotion Details |
| 🎁No Deposit Bonus: | 7,777 Gold Coins 10 Free Sweeps Coins |
| 🎀No Deposit Bonus Code | None Needed - Just Click Here |
| 🔥First Purchase Exclusive Offer: | 50,000 Gold Coins for $4.99 + Get 10 Free Sweeps Coins |
| 🌎 States Available: | 48 of 50 U.S. States (all but ID & WA) and All of Canada (except Quebec) |
The LuckyLand Slots Welcome Offer also includes a huge discount on your first Gold Coin purchase from the LuckyLand Store. You'll be able to get a $10 Gold Coin bundle, which includes 50,000 Gold Coins and 10 bonus Sweeps Coins, for just $4.99 when you join today. By claiming this first purchase exclusive offer, you will instantly fill up your bankroll and get more chances to hit the jackpot!
How To Claim Your LuckyLand Slots No Deposit Bonus
Don't wait any longer to take advantage of this limited-time opportunity! Follow the steps below to claim your LuckyLand Slots No Deposit Bonus!
1

Visit LuckyLand Slots
Click here to visit the LuckyLand Slots website, using your preferred web browser on a mobile device, laptop, or desktop computer.
2

Create an Account
Watch the short introduction video to learn how the platform works, and proceed to click "Play Now" and "Create Account" to begin the sign-up process. Enter all requested personal information, choose a username and password, and agree to the Terms of Use.
3

Claim Your No Deposit Bonus
Once you have successfully created an account, you will automatically receive the 7,777 Gold Coins and 10 Sweeps Coins offered by the LuckyLand Slots No Deposit Bonus.
4

Make a Purchase (Optional)
You may use any of the payment options provided by LuckyLand Slots to buy 50,000 Gold Coins for just $4.99 and get 10 Sweeps Coins as an added bonus. However, this step is optional, and no purchases or deposits are required to play.
5

Start Playing Games & Winning Prizes
Use your Gold Coins and Sweeps Coins to play any of the slots, table games, or other casino games available on the platform. Once you have collected at least 50 Sweeps Coins, you may redeem them for real cash prizes. Good luck!
Tips for Using Your No Deposit Bonus
Here are a few tips to help get the most out of your LuckyLand Slots No Deposit Bonus:
Manage Your Bankroll Wisely: Sweeps Coins may be a virtual currency, but they should be used strategically and treated like real money. Avoid chasing your losses, making emotional bets, and establish a budget or game plan for how to best utilize your Sweeps Coins on the platform.
Use Gold Coins To Practice: Use Gold Coins to practice your skills, learn the rules, and explore new games. This will help you develop a winning strategy and increase your chances of success.
Play High RTP Games: RTP (Return To Player) is a percentage that indicates the average amount of coins a game returns to players over time. Look for slot games with higher RTP percentages, as they generally offer better long-term payout potential. Playing high RTP games can increase your chances of winning and maximize the value of your LuckyLand Slots No Deposit Bonus.
Understand Volatility: Consider the volatility or variance of the slot games you choose to play. Low-volatility games tend to offer more frequent but smaller wins, while high-volatility games may have bigger payouts but less frequent wins. Adjust your game selection based on your preferred risk level and potential reward.
Watch for Other Bonuses & Promotions: LuckyLand Slots provides daily login bonuses, tournament prizes, rewards for challenges and seasonal events, and many other chances to earn Gold Coins and Sweeps Coins for free. Make sure to keep an eye out for these special opportunities and never miss out on an extra chance to win big!
LuckyLand Slots launched in January 2019, and the rapidly-growing sweepstakes casino is owned and operated by Virtual Gaming World (VGW) Holdings. The site combines an authentic casino experience with an immersive social environment to create the ultimate online gaming experience. We'll cover a few important aspects and special features of LuckyLand Slots below.
Location & Availability
Unlike traditional online casinos, LuckyLand Slots is widely available across the United States and Canada. The platform is currently legal in 48 of 50 U.S. states as well as 12 of 13 Canadian provinces and territories.
It operates using a unique sweepstakes model that allows users to play and enter contests for free. As a result, it is able to operate in California, Hawaii, Texas, Utah, and many other states where online betting is prohibited or heavily restricted.
Game Selection
LuckyLand Slots provides a fantastic selection of casino-style games to all players. Users will have access to nearly 100 different slots with a variety of different themes, volatilities, features, and bonus opportunities.
In addition, there are plenty of progressive jackpots and instant-win games available for those looking for thrilling gameplay and an added level of excitement. Overall, LuckyLand Slots is guaranteed to have options for players of all preferences and gaming styles.
Payments & Prize Redemptions
All transactions made on the LuckyLand Slots website are completely safe and secure. Those who would like to purchase Gold Coin packages from the LuckyLand Store may do so using their online bank account, debit/credit card, Skrill wallet, or PaySafeCard.
Players will also be able to redeem their Sweeps Coins for real cash prizes once they have collected a minimum total of 50 coins. LuckyLand Slots will send the cash reward directly to your bank account using Electronic Funds Transfer (ETF), and you can expect to receive your prize within 48 hours.
LuckyLand Slots No Deposit Bonus FAQ
What Is a No Deposit Bonus?
A no-deposit bonus is a common promotional offer provided by traditional online casinos and sweepstakes casinos to attract new players. It allows first-time users to explore the platform and try new games without making an initial deposit or purchase of any kind.
Who Can Claim the LuckyLand Slots No Deposit Bonus?
The LuckyLand Slots No Deposit Bonus can be claimed by anyone who is at least 18 years old (or the minimum age requirement in your jurisdiction) and a resident of one of the 48 eligible U.S. states (all but Idaho and Washington) or 12 of 13 eligible Canadian provinces (all but Quebec).
What Other Social Casinos Offer No Deposit Bonuses?
In addition to LuckyLand Slots, the following social casinos also offer no-deposit bonuses to new players: Pulsz Casino, Fortune Coins Casino, and Chumba Casino.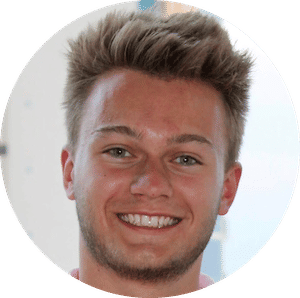 Peyton Powell
Peyton is an huge sports fan and a graduate of the University of Louisville. He has always enjoyed playing, watching, and betting on sports. Born and raised in Kentucky, a state without any professional sports teams, he had to find teams to cheer for away from home. Peyton's favorite teams include the Los Angeles Lakers, Baltimore Ravens, and Boston Red Sox.