Jacks or Better Video Poker
February 22, 2022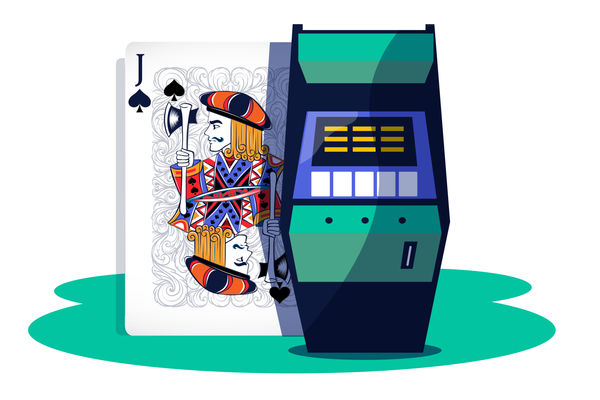 There are several variants to video poker, but Jacks or Better (Draw Poker) happens to be the oldest and most popular one. Its easy gameplay and high payouts make it a natural favorite.
Coupled with this, it is not a game of sheer luck; it features an element of tact and skill, which stands in contrast to slot machine gameplay. With the suitable jacks or better strategy, players stand a higher chance of winning big in Jacks or Better.
Here, the rules are pretty much the same as those of the 5-Card Draw Poker. However, the only difference is that in Jacks or Better, there is no bluffing or raising involved, and you will not precisely be competing against other players.
The rule of thumb in free video poker Jacks or Better is making a single bet at the start of the game with your goal is ending up with a hand containing Jacks or Better (one pair); any other outcome leads to the house winning.
How to Play Jacks or Better Poker
Most games that require a player to compete against the house end up with nearly impossible wins and subsequent payouts in the long run. However, video poker can have payouts if played well, especially if the gameplay is coupled with a Jacks or Better casino comp schedule. In addition, this arrangement often comes with some freebies.
To play Jacks or Better, be sure to follow the few straightforward steps below:
1

Make a selection on the number of credits you'd like to wager
Pick your credit choice from the range of one-five available on the hand. These credits are worth anything from $0.25 per given piece, all dependent on the machine you are playing on.
2

Make your choice of cards
The computer deals a player with 5 cards, and the player then chooses which card they would like to keep and which ones they'd like to discard in exchange for new ones, just as is the case with Five-Card draw Poker Jacks or Better.
3

Wait for the final outcome
The computer then hands a player with their replacement cards. Their final hand will then determine whether or not the player wins, and by what amount. The better a player's hand is, the bigger the win. As such, it is paramount that you know how the poker cards are ranked.
To improve your overall performance, you will need to use a strategy chart, which shows you how many cards you can hold or discard depending on what you deal in the initial poker hand. This chart is usually prepared by gaming gurus, applying various rules of probability. You can purchase these strategy charts from numerous casino gift shops or online gaming sites.
Some helpful strategies include:
Drawing four cards if a player has just one high card
Drawing three cards for any given pair
Drawing two cards for any three-of-a-kind cards in a straight flush
Drawing a single card for any four-of-a-kind, four cards in a flush or straight, or two pairs
Not drawing any cards if a player has a flush, straight, straight flush, full house, or royal straight flush
Players can also practice their gameplay by playing Jacks or Better on a mobile app or online while consulting a strategy chart. This gives them a chance to keep the best selections for a given starting hand in mind. Again, this helps to enhance their video poker winning odds.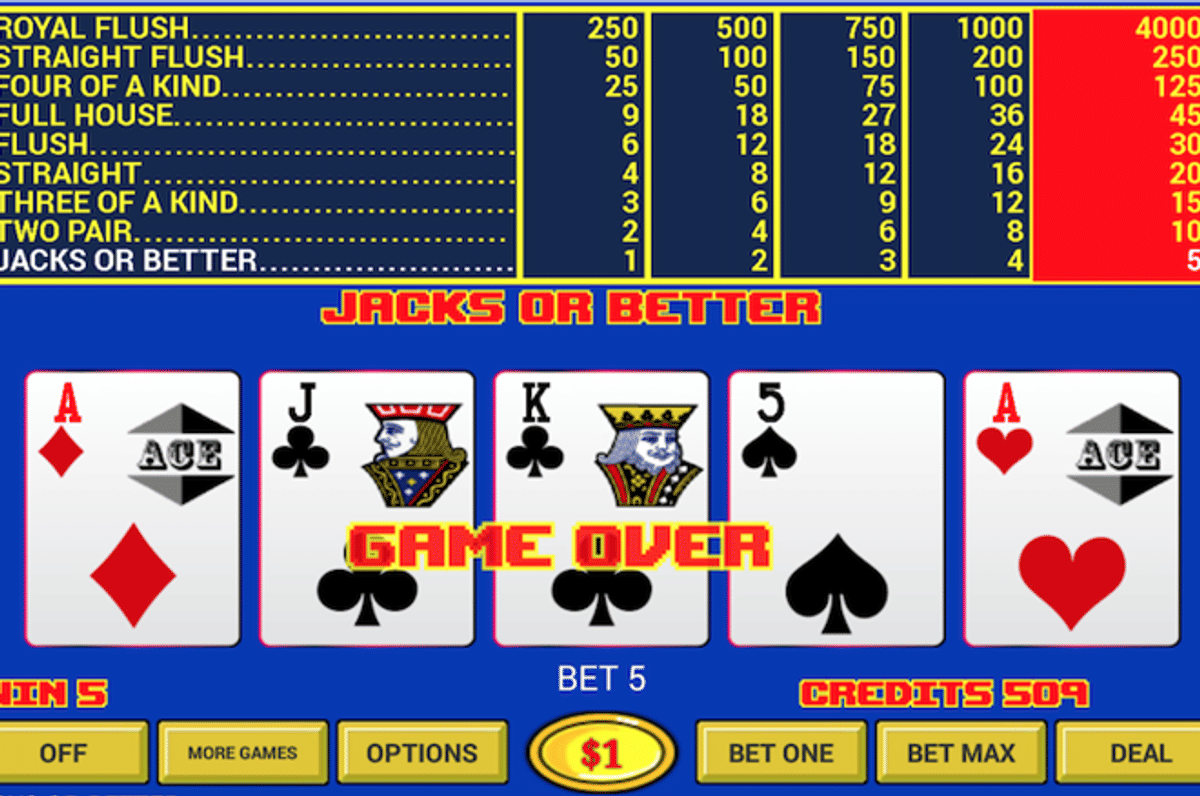 Low Pair
While players should keep all their low pairs, particular situations call for skipping them.
Below are some instances when a player can retain a low pair:
When they have four cards to a straight
When they have three cards to a straight flush
When they have two cards and a low pair that could result in a Royal Flush
Below are some instances when a player can discard low pairs:
When they have four cards to a flush
When they have three cards to a Royal Flush.
The probability of getting the best outcome is too high to retain the low pair.
High Pair
Generally, a high pair contains two cards (jacks o higher) with the same value. The significant difference between a high pair and a low pair in video poker is that a high pair gives a guaranteed win. However, some situations call for a player to discard a high pair to make an even bigger win.
Keep a high pair if:
You have four cards to a high pair and a Flush
Here, retain the pair, then draw three more cards
You have four cards to a Straight
Here, keep the high pair as it could give you a higher chance of winning
You have three cards to a Royal Flush
Break a high pair if:
You have four cards to a Royal Flush
Keeping the high pair in this scenario is just a waste, seeing as the odds are just too high for the lucrative winning sequence.
It is essential to stick to the game strategy you settle for when playing Jacks or Better video poker, regardless of whether you are playing at a land-based casino or online. With this game, discipline is a close buddy!
If you would like to try out your new Jacks or Better Video poker skills, you can do so by signing up at BetMGM Casino here at Casinotalk. Then, click the button below to go directly to BetMGM or the BetMGM Online Casino Review to learn more.
FAQ
How should I play Jacks or Better?
It is very easy and straightforward to play Jacks or Better. The only thing that a player should keep in mind is the fact that sticking to their game strategy is the first step towards making huge wins.
How do I win at Jacks or Better?
The first step is understanding how the cards are valued. After this, select your game strategy and be sure to stick to it. You could refer to a strategy chart to make it easier.
Should I always discard my low pairs?
No, there are some instances that call for low pair card retention, for example, having four cards to a straight.
Do high pairs always guarantee huge wins?
Not in all cases. While it is advisable to retain your high pairs, there are scenarios where it is advisable to discard them, for example, having four cards in a Royal Flush
Why is Free Jacks or Better quite popular among video poker players?
In addition to it being in existence for quite a while, Jack or Better features quite an easy and straightforward gameplay, with strategy charts enabling players to pick the best winning strategies.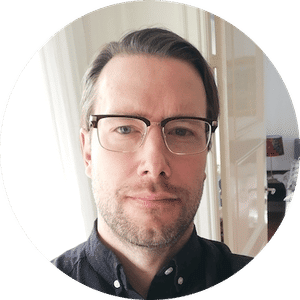 Martin Evergreen
Martin Evergreen is a sports betting professional who provides initiated betting picks and predictions. His main focus is on NHL picks, sportsbook promotions, and casino stories.