Casino of the Month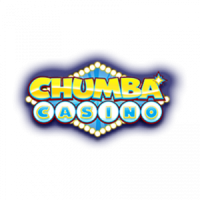 Chumba Casino
Chumba Casino offer sweepstakes to all non-regulated states in the US, giving you a chance to win real money without leaving your home!
Welcome offer
2M Gold Coins + 2 Sweep Coins
on sign-up
Get bonus
Connecticut State Guide
Connecticut, also referred to as the Constitution State, is home to impressive casinos that offer thousands of slots and gaming machines. While the annual gambling revenue here isn't as high as it is in to-dog gambling state like Nevada, New Jersey and Pennsylvania, locals here enjoy their fair share of gambling. The state only has two land-based gambling facilities, with one of them (Foxwoods Resort Casino) being the second largest casino in North America.
Much like many other states in America, the two Connecticut gambling facilities are tribal casinos. And as we speak, the Mohegan Sun and Mashantucket Pequot tribes hold an
exclusive monopoly over slot machine games in the Connecticut gambling market. On top of slots, casino table and card games, pari-mutuel wagering, and gambling for charity are the forms of gambling that are allowed in the state. 
When it comes to online casino gaming however, there are no laws that govern any form of interactive betting on casino games. Today, we take a closer look at the current state of casino gaming in the Constitution State to answer all your questions about the gambling situation. Feel free to dig in for more information.
FAQ
Here are some of the most Frequently Asked Questions about Online Gambling in Connecticut
Is online gambling legal in Connecticut?
Connecticut online gambling is not yet legal, but will probably be in the near future.
What is the legal gambling age in Connecticut?
The legal gambling age in Connecticut is 21+ for Casino games and Slot Machines and 18+ for Lottery, Pari-mutuel, Charity and Pull Tabs.
History of Connecticut Online Gambling
1900s
The history of legal gambling in Connecticut dates back to 1939 when a law allowing charitable Bingo was enacted. The same law was further expanded in 1955 to allow carnival games (raffles and bazaars) and later on in 1987, the law was extended to authorize sealed tickets also known as pull-tabs. 
The state lottery on the other hand took off in 1971 when Thomas Meskill the then Governor signed Public Act No. 865 into law. The Connecticut Lottery Corporation was officially created in the same year as well, and the first ticket of the state lottery sold in February 1972. Additionally, in 1972, casino games like roulette and blackjack were also authorized in events dubbed Las Vegas nights. However, this law was rescinded in 2003 in a bid to prevent Indian tribes from opening more casinos in the state.
Later on, in 1986, the biggest milestone yet for gambling in the state was achieved when a high-stakes bingo parlor was unveiled in the Mashantucket Pequot tribal reservation. This facility is what evolved to become the present-day Foxwoods Casino. However, it was not until 1992 when the operations were expanded to offer table games too, after the Mashantucket Tribe was finally recognized on a federal level.
A year later in 1993, slot machines were included in the portfolio and by 1996 the Mohegan Tribe officially unveiled a fully fledge casino games facility on their lands. It went on to be the largest casino in the USA up until 2009 when the WinStar World Casino in Oklahoma took the top spot. As of January 2020, Foxwoods Casino stands as the second largest in the United States, and the fourth largest across the globe.
2000s
The state legislature seemed to have taken a back seat on gambling for a couple of years, but the assemblymen seemed to have gotten back on track in 2015. The Public Safety and Security Committee oversaw the legalization of a newly introduced Bill on slot machines that were to be located at off-track betting facilities in the state. Unfortunately, this did not pan out.
As you already know by now, in Connecticut, only two tribes (Mashantucket Pequot and Mohegan Sun) are federally recognized. These two tribes hold exclusive rights over slots machines and gambling games in general. 
The state's Public Safety and Security Committee passed a bill by the name An Act Concerning Gaming in 2015, in a bid to give the two tribes mandate to jointly establish more land-based casinos. To further solidify this venture, the then governor, Dannel Malloy gave the tribes more authority by signing SB1090 into law. SB1090 stipulated the steps the tribes should follow in their joint venture, which had to abide by each tribe's state-compact as well.
Still in 2015, the State of Connecticut introduced Keno, a game of chance similar to Bingo. The game was introduced to over 3000 lottery retailers and 600 entertainment facilities. The tribes were to receive 12.5% of revenue from the introduced Keno owing to their exclusive rights on casino games while retailers take 5%. Not long after, in 2016 the State Lottery began offering Keno in 2900 more lottery retailers. 
Where Can I Play Casino Games in Connecticut?
As online casino gambling is still pending approval from the state, there are only two tribal casino resorts where locals can play. However, state authorities in conjunction with the tribes are working to see if more can be added. 
One of the land-based casinos is Foxwoods Resorts Casino and is run by the Mashantucket Pequot tribe. The tribal casino offers over 4,800 slots, Bingo, Keno and even poker. Foxwoods Resort's immediate competition in the state is the Mohegan Sun Casino. As the name suggests, it is operated by the Mohegan Tribe. The casino has over 5,000 slot machines to offer. It also offers poker and other table games. As is in most states, the minimum age required to gamble at casinos in Connecticut is 21.
Seeing as the Mashantucket Pequot and Mohegan tribes have an agreement with the State Lottery over slots gambling in the State, other casino operators have limited authorization to operate. The gaming operator, MGM, has been working on getting approved in the state but their efforts haven't borne fruits yet. 
In March 2019, the state approved the Mashantucket and Mohegan tribes to open another casino, the Tribal Winds Casino to be located in East Windsor. This would be a joint venture and the casino completion is expected in 2021. Another Bill was proposed in August 2019 that would allow the tribes to open another casino in Bridgeport.
What about Online Gambling in Connecticut?
Many Bills have been proposed in Connecticut in a bid to legalize interactive casino gaming but to date, none of them have materialized yet. In 2018 for example, SB277 was tabled to give the Connecticut Lottery Corporation mandate to offer a selection of lottery games online. To date, nothing has been heard of it yet after it was passed over to the Committee on Public Safety and Security. SB17 is another of the most recent bills introduced in 2019, which is to be further discussed in 2020 legislative sessions.   
Future of Connecticut Online Gambling
As tribal casinos currently reign in the gambling industry in the state of Connecticut, some concerns come up every time a legislature is introduced to allow other operators to operate on the local market. Exclusive rights owned by the two main tribes do not show much promise for the expansion of non-tribal casinos. Operators like MGM have been working towards being approved with little progress.
Interactive gaming shows promise even though it currently remains illegal in the state. Overall Connecticut has shown progress in adjusting its gambling laws as it continues to see high revenue generated from the gambling industry. This might influence the state's decisions in 2020 as they reconsider Bills like SB17, which proposed the legalization of sports betting and interactive gaming, as long as the tribes are in on it. Without the tribe's approval, it will be extremely difficult for any adjustment of the current gambling laws in the state.