What is the difference between sweepstakes and social casinos?
May 18, 2023
Online casinos have taken the gaming world by storm, introducing exciting ways to enjoy classic games from the comfort of your home. Amidst this digital revolution, two terms you'll often encounter are "Social Casinos" and "Sweepstakes Casinos". They may seem similar, but there are some differences that set them apart.
This article aims to unravel these differences, giving you a clearer understanding of both models.
Excellent bonuses & promotions
Quick payouts
Lots of casino games
5,000 Gold Coins
Legal in almost all states
Easy and User-Friendly Interface
Smooth Registration Process
2 million Gold Coins
Great reward program
Play for free - Play for fun
Great Casino Games Navigation
Daily Rewards
Understanding Social Casinos
Social Casinos, as the name suggests, are online platforms where you can engage in popular casino games such as poker, blackjack, and slots purely for entertainment. The 'social' aspect comes into play with integrated features that allow interaction with other players around the world. Games are played using in-game currency, which can be bought with real-world money. However, the catch is, winnings can't be cashed out in real-world money.
These casinos offer a risk-free gaming environment and a fun way to spend time with friends virtually. However, one must be careful as spending on in-game currency can accumulate over time.
Understanding Sweepstakes Casinos
Sweepstakes Casinos operate on a unique model that adds a twist to the gaming experience. While players can't deposit real-world money directly into games, they purchase in-game currency and receive 'sweepstakes entries' or 'sweeps coins'. These can be used to play games and the interesting part is that they can be redeemed for real-world cash.
This system cleverly navigates gambling regulations, making sweepstakes casinos legal in many jurisdictions where traditional online gambling isn't. Still, players should be aware that getting your winnings often involves some hoops to jump through, such as identity verification processes. Well-known sweepstakes casinos include Chumba Casino and LuckyLand Slots.
Comparing Social and Sweepstakes Casinos
While both social and sweepstakes casinos provide engaging online gaming experiences, their operational models differ significantly. The main difference lies in the monetization of winnings – social casinos don't allow cash-outs, whereas sweepstakes casinos do.
From a legal standpoint, social casinos usually face fewer restrictions since they aren't considered a form of gambling. While legal in many places, Sweepstakes casinos are often viewed more skeptically by regulatory authorities due to their cash-out option.
Your choice between the two might depend on your objectives. Social casinos might be ideal for a fun, risk-free gaming experience without wanting to earn money. On the other hand, if you're looking to cash out winnings potentially, sweepstakes casinos would be your go-to.
Conclusion and Trends for Social and Sweepstakes Casinos
As the popularity of online gaming continues to surge, both social and sweepstakes casinos are expected to evolve, offering enhanced gaming experiences to users. Virtual reality, live gaming, and increased mobile access are just a few trends we can expect.
Both social and sweepstakes casinos have carved out their niches in the online gaming. While social casinos offer a fun, interactive experience without monetary gains, sweepstakes casinos provide the thrill of potential real-world winnings. Watching how these two models evolve will be interesting as online gaming continues to grow and innovate. Before engaging in either, always understand the rules and regulations in your jurisdiction.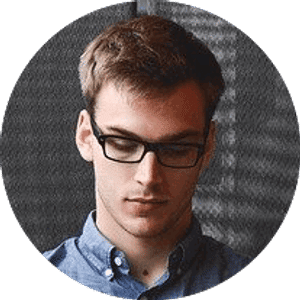 Jake Williams
Jake Williams is a sports gambling expert. He's been writing in the sports betting and DFS industry for over a decade. He specializes in MLB and NBA, along with College Basketball and College Football.