Wild Wild Gems Slot Review
Wild Wild Gems, developed by Everi Interactive is an exciting slot, with a unique vintage charm, appealing to fans of the old-school themed Vegas slots. It features 9 lines and 3 reels. If you are looking to mimic the magical experience of playing online slot games in Vegas, then this right here is the ideal game for you. It is straight-forward, simplistic and it comes without uncalled-for whistles and bells.
Everi might be relatively new in the industry. However, it is one of those brands that keeps growing in popularity, given the top-notch quality of its games' designs. Developers at Everi come together, combining their years' long experience into the platform. Wild Wild Gems beams with brilliant gem imagery, featuring sparkling reels complemented by a plethora of amazing rewards.
We understand that going through all the numerous information available online might be quite a time consuming and slightly daunting task. As such, we have taken a serious look into the Wild Wild Gems slot, delving deep into all the interesting insights about this thrilling game. Read for all the fun facts and details about this popular slot.
Where can I play Wild Wild Gems for real money?
There are so many online platforms and sites where you can play this slot. However, you will need to consider certain factors before you can commit to playing on a particular platform. You have to check on the casino's eligibility and overall reputation. The fact that there are so many of them available means that you are spoilt for choice.
However, do some research as not all are trustworthy. Make sure that the platform you are using is licensed and well reputed. With such a site, you definitely stand a chance of winning real money, and fairly as such. Another thing that you can look out for is the bonuses offered, especially sign up bonuses, as they are a good indication of some of the rewards to be on the lookout for with your provider of choice.
How to play Wild Wild Gems Slot
As earlier mentioned, Wild Wild Gems is such an easy and straightforward game; you only need to hit the spin button, setting the automated reels right into motion. However, even before you get to spinning, you need to choose the number of credits that you wish to bet on. With this game, you can play a single credit for each pay line. Navigate using the right or left arrows to decrease or increase your bet in a line.
To activate all the 9 pay lines, hit 'max bet'. After this, you are good hit spin, then watch as the sparkling symbols fly. The same spin button also restarts your game by re-betting. Currently, the highest number of bets (credit bets) is 180. To stop reels from spinning further, hit spin while the reels are still in motion.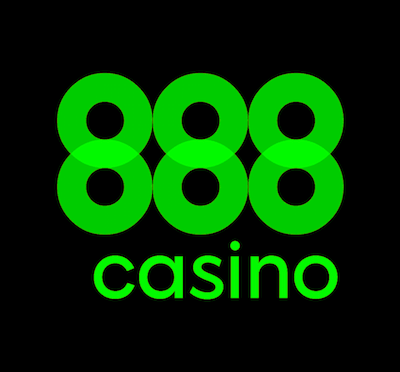 Wild Wild Gems Symbols & Multipliers
With this slot, you can expect to come across those classic BAR and 7s symbols. These symbols display 2X/ 3X/ 4X/ or even 5X multipliers. They basically multiply the winning combinations by the number of times displayed. For instance, one ruby symbol in a winning combination of either 7s or bars pays you 2x the initial prize value. 2 2x rubies in a winning pay line takes your rewards up by up to 4x. 3 such rubies earn you the top maximum jackpot, which is 10,000 times your initial bet. To bring a twist and some sparkling fun to the wins, look out for sapphire-wild symbols. To increase your maximum bet, the diamond symbol will have to land on the 9th pay line, allowing for the award to hit top-tier.
Wild Wild Gems Features
Wild Wild Gems slot features 9 lines and 3 reels. The fun here is based on multiplying the winning combinations. It is also based on the traditional BAR models, expecting you to line up the symbols together with wilds in order to multiply your winnings. While playing the game, look out for the bright symbols of sapphires and rubies. These are basically wild gems which are highly associated with increasing your rewards.
These wild gems are also amazing substitutes for the BAR and 7s symbols. Another impressive feature is the game's potential winnings, with a jackpot of up to 10,000 credits, all the way to the $50,000 maximum jackpot. Wild Wild Gems has a traditional flair to it, which you will love for sure.
Bonuses/ Payouts on Wild Wild Gems slot machine
Wild Wild Gems slot is not associated with so many extras; something that most gamblers really love. The screens here do not abruptly launch or move into other games. This game is all about pure slot-game action. Here, as symbols line up, be on the lookout for the wilds that have the potential to seriously multiply your winnings.
Basically, while this slot lacks bonus rounds per say, it sure has several other bonuses as well as winning rewards. The maximum multipliers give you a winning combination of up to 40x your starting bet. Additionally, this game comes with 4internal jackpot and prides in a highly generous RTP that is quite difficult to dismiss or even overlook.
FAQ
How can I earn the top jackpot?
This reward is earned through landing a combination of any 3 ruby symbols along the ninth pay line.
What happens when you hit that spin button?
Basically, this button starts the game. Additionally, it can be used to re-bet.
What is the maximum/ highest number of the credit bets?
For Wild Wild Gems slot, it is 180 credits.
Concluding Thoughts
Wild Wild Gems is one of those games that exudes vibes that will appeal to you. The best thing with this slot is the fact that it's not complex in any given way. The ruby and sapphire themes keep it exciting and refreshing. It is one of those slots that brings you that old-school slot gaming experience that most gamblers are in search of.