Unicorn Legend Slot Review
The Unicorn Legend slot welcomes you to a magical world full of glitters, flowers and fairies. This is a fantastic 5-reel and twenty five pay lines slot from the brilliant minds at NextGen. It boasts an array of amazing features including free spins. Unicorn Legend allows bettors to choose their own multipliers, and it is available for play on demo mode as well as for real cash. Read our in depth review below for full insight on everything to do with this game.
How to Play Unicorn Legend Slot
Set up your initial wager

Before you can proceed to get into Unicorn Legend's enchanted vale, be sure to state your initial bet amount.

Adjust the pay lines

In Unicorn Legend, you do not have to play using all the twenty five pay lines. To adjust, make use of the – or + button that appears under the label 'Lines'. To play with all the pay lines, just click on 'Max Lines'.

Change your bet amount per line

Here, you only need to click on the 'Bet' menu.

Get spinning

To get the reels running, which starts the game, just click 'Spin'.

Activate Auto-play mode

Unicorn Legend Slot features Auto-Play function. Activating this lets you spin continuously, until either something requiring your intervention happens, or the given number of spins expires.

Stand by for the highly-valued symbols which give you the biggest returns.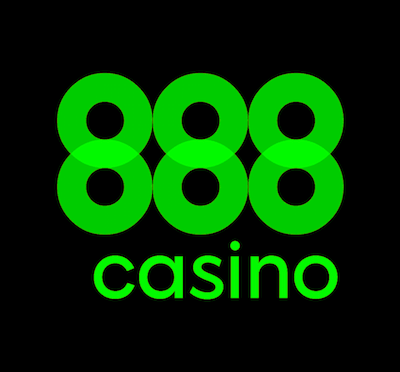 Unicorn Legend Slot Game Overview and Theme
Nobody really knows for sure where unicorns come from and where they should live. However, NextGen have taken care of things by creating a sort of fairy tale haven for this 'endangered' species, right in the middle of a wild countryside. The game features a pink cloud cover, which is the sky in this case, with adorable fairies dancing around the reels, adding on to the slot's authenticity.
There are lush green vines surrounding the screen, and from a distance, players can almost hear the legendary unicorn calling out. Setting the reels in cue will summon the unicorn, crowned in beautiful horns. You have full control of your wagering as the game allows you to adjust your pay lines as well as your preferred wager per bet. If you land on a bet you like, you can either activate Auto-play, or spin the reels manually, while you look out for the unicorn to show up.
Unicorn Legend Slot Symbols and Payouts
As expected, the Unicorn itself is a significant icon in the game. Acting as the slot's wild, it substitutes all other symbols in the game, save for the scatter. The wilds appear on the seconds, third and fourth reels, and interestingly, they have zero monetary value on their own. The fairy is Unicorn Legend Slot's highest-valued symbol. Landing five of these in a special kind of combo triggers the game's highest multiplier, which stands at 2,000x your total wager.
The game also features an enchanted castle, which pays a maximum of 1,000x your bet. The owl icon and flower icon both pay a maximum of 500x of your wager. Additional symbols in the slot are the playing-card icons; they pay anywhere between 100x to 200x your stake once a full pay line of symbols that match is realized.
Slot Features
Wild Symbols
In Unicorn Legend, the Unicorn itself acts as the wild icon. When a win is realized, it sterns its head in a sort of magical beam, as if proclaiming your win out loud. This symbol can substitute all the symbols, except the slot's scatter, which is the Celtic-emblem.
Scatter and Free Spins
NextGen really got creative with this feature, giving players an impressive choice of three options to choose from. While the options are not all that different, each has something to offer, making it quite worthwhile. Below are the available options:
Ten free spins in combination with a six, eight or twelve random multiplier
Fifteen free spins in combination with four, five or six random multiplier
Twenty free spins in combination with two, three or four random multiplier
To unlock all the options above, the wild (unicorn) has to be involved. This slot unlocks as many free spins as possible, provided the required conditions are met.
FAQ
Is Unicorn Legend Slot available on mobile?
Yes! Unicorn Legend is available for play both on tablet and mobile devices, with the best part being that there is no download really required. Playing on demo mode with the mobile version comes at an added advantage; the pesky and constant 'time' pop-up on the screen is absent! While the HTML5 mobile version is slightly different from the desktop site version, everything you need working in the game, including easy navigation, is there.

Instead of the control panel, this version has a message panel, and all your pay lines, bets, wins and balance appear on your screen's very top. On the top right, you will find the setting menu. This is where your betting options and the pay table are displayed. The spin button appears somewhat squeezed, as it covers the 5th reel partially. However, it still functions properly, and it comes with an Auto-play function.
What are some useful tips for winning in Unicorn Legend Slot?
There are very many ways in which you can get paid in this game. However, before you can even get there, there are some few tips that you'd need to utilize:

– First of all, play within your budget; you do not have to splurge all your money to make huge stakes.
– Another useful tip is avoiding emotional gaming which involves chasing the losses made.
– Set your limits so as to avoid losing your money and other valuable resources.
Where can I play the Unicorn Legend Slot for real money?
When it comes to betting, you have to be sure that your preferred provider is legit. For a chance to win real money, be sure to work with a gambling provider that is reputable, trustworthy and licensed.
Closing Thoughts
NextGen has done a great job with this slot. The theme, graphics and overall game play is bound to appeal to all types of gambles, novices as well as gurus. In addition to visual appeal this slot delivers in terms of potential wins, which on average are higher than other games from NextGen. Unicorn Legend might be a delightful slot, but the fact that it only boasts one major feature might make it somewhat limiting.
However, what it lacks in features, it compensates in potential features. If you are on the lookout for a slot that will not really get you breaking your bank, this is a good go-to option given its minimum bet amount. The free spins come in an impressive three-way kind of choice, giving bettors a chance to win even bigger. Get your gameplay on with NextGen's Unicorn Legend.