Star Watch Fire Slot Review
As you stare into the abyss of space, it is only natural for you to spot some exciting celestial movement from shooting stars or even comets flaming across the night sky. Encapsulating this experience, Konami Gaming has created a video slot called the Star Watch Fire slot designed to make the heavens accessible.
The Star Watch Fire slot game is an excellent and exciting night time experience that also pays off in terms of a generous pay table. This new online slot game is spiced up with wild substitutes, scatter icons, and a re-spin bonus round. Star Watch Fire Slot from the brilliant game provider Konami, is a five by three game with 25 pay lines. This slot has an RTP of 94.1%.
How to Play Star Watch Fire Slot
Take your gaming to a whole new level with Konami's Start Watch Fire Slot. An interesting combination of celestial bodies and erupting volcanoes promises you untold excitement. In addition to all the thrill, this slot is so easy to play. Below are some few steps to follow to get you started.
State your initial bet

In case you need to change or adjust your bet, click on the Line /Stake '+' or '-' button to increase or reduce the stake's size per line, respectively.

Spin the reels

Here, you only need to hit the 'Spin' button to start the game.

Activate Auto-play mode

This is completely optional. It gives you a chance to play with no interruptions until you are ready to change some things in the game.

Look out for the winning symbols for a chance to win big.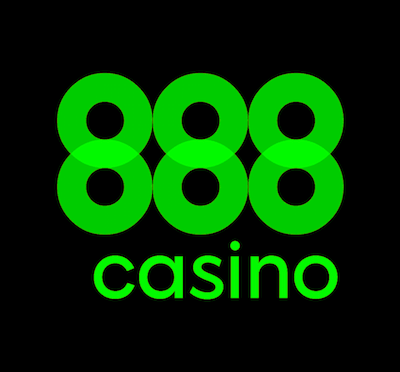 Start Watch Fire Slot Symbols
As you can expect from a slot that features a blazing star theme, Konami's creative team have covered each and every one of the slot's symbols in radiant inferno, drawing the bettors' attention. The game's icons include Leopards, Aliens, Flowers, Honeycombs, Bees and Aces through to 9.
The five-reels and twenty five pay lines are forever active. As such, the min bet amount will pull you back by 200 coins while leading you to a min 2-dollar-bet when wagering a penny. Betting with the top $1-bet sees a deduction of up to $200 from the account. All the charming spins pay from the left to the right, with 2 special symbols that are quite adrenaline rushing upon appearing on the screen. The flaming blue star is Star Watch Fire Slot's wild symbol standing in for all other icons except the scatter symbol.
In addition to this, there is an extra reward to the reel where the burning blue star shows up, before the reel can be nudged for more rewards. The game's scatter symbol is the flaming orb. If you land 3, 4 or 5 of these, the game rewards you with 8, 12 or 20 spins respectively.
Star Watch Fire Slot Bonuses, Rewards and Features
Experience an inferno of rewards with Star Watch Fire Slot as stars align themselves in a galactic swirl while volcanoes erupt with frenzied ferocity! The main game features include wilds, Free Spins, Jackpot, Scatter symbols in addition to Additive symbol.
You should be keen to take note of 2 specialty icons which will provide bettors with the game's free spin as well as re-spin option. Particularly, the wilds give you a chance to land winning combos while scatter symbols help you earn free spins.
Also, like similar games with a prod feature, Star Watch Fire Slot gives players a unique opportunity to continue winning even after the game has finished spinning. Between the free spins and the nudge feature, gamblers have plenty of chances to explore the sky, fishing for treasures untold while playing Star Watch Fire Slot.
Bonus Features
Each reward shown on a Star symbol landing on a reel is awarded. The prize displayed is usually selected or chosen randomly from the Mini Bonus, the Credit Prize, the Major Bonus, the Maxi Feature, the Mega feature, or the Spin Wheel feature. The credit prize is chosen from various values including 50/ 100/ 150/ 200/ 500/ 750/ 1000/ 1500.
The credit prize reading on Star is then multiplied by the initial spin's bet per line. Each spin symbol that appears on a given reel earns players one free spin. Pressing the spin button gives bettors an opportunity to earn themselves the major bonus, big bonus, maxi or even mega awards.
Free Spins
Any 3, 4, or 5 Scatter trigger 8, 12, or 20 Free Games respectively. Line and Scatter wins during the free games are 2x. If Star symbol lands on a reel (after any random pay line or scatter symbol wins are paid out) then all the reels with this symbol are pushed until all the positions on the given reel acquire 'Star' status. Each reward displayed on Star is usually awarded after being nudged. Some extra free spins can be triggered during the Free-spin rounds.
FAQ
Where can I play Star Watch Fire to earn real money?
This fantastic game is available on an array of online platforms. The only thing that you will need to keep in mind is that you have to choose a casino or site that is legit and licensed.
What is the minimum bet at Star Watch Fire Slot?
Players can choose from three coin denominations (0.01, 0.02, or 0.05) and one to five coins can be staked on each line. However, there is a non-negotiable extra bet that is factored into your stake, setting the minimum stake to two credits per spin.
Does this slot game come with action-packed symbols?
Yes it does! The Star Watch Fire online slot benefits from Konami's Action Stacked Symbols feature. This means that a number of adjacent positions on each reel can be filled with a matching symbol before a spin begins.
What is the ideal option for high rollers in Star Watch Fire?
Players who prefer staking high can raise the temperature by placing the max bet of 50 credits per spin. Interestingly, with the Star Watch Fire slot the more you stake, the higher your chance of scooping one of the biggest jackpots.
Concluding Thoughts
Star Watch Fire Slot's graphics are okay and the fast pace of the game will keep you on toes. The unusual combination of astrology and fire does not sound particularly interesting; however, there is much to love about Star Watch Fire Slot. In addition to a familiar structure boasting striking symbols, this super fiery slot has an array of fantastic features, including free spins, wilds, mystery symbols and four jackpots!
This slot comes charged up with electrifying activity; comets flaming across the night sky, icons sizzling in flames, and volcanoes erupting violently on the reels! While this is a somewhat peculiar combination, Konami Gaming has done a fantastic job in introducing you to an online slots game that is not only exciting, but also highly entertaining.