Sparkling Roses Slot Review
The Sparkling Roses Slot is a stunning and equally visual appealing game that has green emeralds, beautiful roses (red) and perfumes as its main icons. This game is a Konami creation that is designed to pique your interest and capture your attention right from the first spin. The slot has five reels and thirty pay lines. While it is not so out of the ordinary, there is something about it that makes it truly timeless.
The game is set up in a way in which reels spin swiftly with zero glitches or unnecessary delays, seeing to it that players enjoy every second of their gaming session. Sparkling Roses Slot has an array of impressive features including Mystery Multipliers (Random) that help in boosting high value icon wins to a maximum of X144 of your initial bet. Things take an interesting turn in the game as soon as the bonus feature is triggered; mystery multipliers show up on each spin, promising some humongous Slot wins!
How to Play Sparkling Roses Slot
If you settle for Sparkling Roses Slot, you are definitely in for an incredible treat! Playing this game is as easy and straightforward as it can get. Here are the steps to follow:
State your wager/ stake

Here, you are free to adjust your bet amount by either increasing it or reducing it.

Hit 'Spin'

Here, you only need to hit the 'Spin' button to get the game started

Activate Auto-play Mode (Totally Optional)

Sparkling Roses Slot features an auto-play function. This option allows for the game to start every spin automatically until either the number of spins expires, or something requiring your intervention occurs.

Look out for the highly-valued symbols which give the biggest wins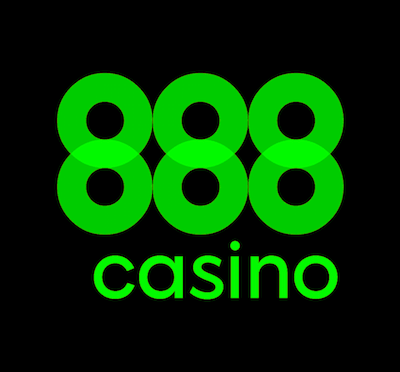 Sparkling Roses Slot Symbols
If you are a gambler or player that is familiar with other slot machines from Konami Gaming, then the gaming experience from Sparkling Rose ought to be a familiar scene. All the icons are usually stacked on the given reels. This way, it is possible to get full screen payouts. The most highly valued symbol in this slot is the blonde lady. She plays sixty credits for a full line of 5. Next in line is the green emeralds which pay 50 credits. Followed by the perfume bottles and hotel room keys, both pink in color.
Sparkling Roses Slot Features
The Mystery Multiplier Feature
This feature is usually active during the base game. While active, it is very much possible for a single multiplier or more to land on a given spin. When this incident happens, it is possible for the game's multipliers to interact with high-paying icons to boost the game's overall wins. The multipliers in Sparkling Roses Slot do not work for low-valued icons. These lower value symbols include Aces, Kings, Queens, 10s and Jacks. Sparkling Rose Slot features a wild symbol which substitutes or rather replaces all the symbols except scatter symbols. However, this wild symbol does not show up when the game's mystery multiplier is active.
Free Spins
This feature is usually triggered when bettors or gamblers land on three or more red roses on particular reels. The total number of free spins is dependent on the particular scatter symbols in question. Particularly, landing three, four, five or six roses trigger eight, ten, twelve and twenty spins respectively.
The Bonus Feature
When the bonus feature is activated, the Mystery game multipliers tend to appear on every spin. This subsequently create an incredible opportunity for some really huge wins. The special thing about this slot is that multipliers usually multiply with each other, both in the base game and in the bonus game. While players might have to give some more time before they can land on the big spin, patience is definitely worthwhile.
Sparkling Roses slot RTP
The Sparkling Roses slot comes with an impressive RTP of 95.92%. This is an indication of the game's solid and pure returns. Just like any other slot game with potentially high rewards, Sparkling Roses has a decent RTP. As such, you can expect to reap some pretty decent rewards with each gameplay dedicated to this slot.
The Game's Pay Table- Bets and Winnings Explained
The Sparkling Roses slot features thirty pay lines (all fixed) with a minimum bet amount of $0.45 in each spin. This may seem somewhat high-roller. However, with Konami Slots, this should not be a point of concern as all the returns on the game are pretty solid. On another part, the maximum bet amounts to %56.25, which is a considerably low amount compared to other games on the same level. Lining up Sparkling Roses' multipliers on the wining spins produces some top-notch slot wins. Winning combos may not be that much of a big deal. However, the Mystery Multiplier symbols really add up to the entire game play.
FAQ
Where can I play Sparkling Roses to win Real Money?
There are several US regulated casinos that offer Konami-based slots. What this means is that it is highly likely to find tons of operators who provide a gameplay platform for this particular slot. As such, it is crucial that players should pay attention to the fine details when it comes to the overall gameplay, welcome bonus, customer service availability and such like features before they can settle on a given casino.
Is Sparkling Roses Available in Demo Mode?
Yes it is! A good slot should take you through the features that you do not expect before you can settle on using them. The demo mode gives players an overview of what to Sparkling Roses Slot.

Many casinos offer this slot on demo mode, just to ensure that players have a full understanding of what to expect before they can play for real money. This is an incredible feature as it enables novices to have an incredible overview of the game before they can get started on playing for real money.
What is the Sparkling Roses Mobile Demo Mobile Gameplay Like?
The best thing about Sparkling Roses Slot is the fact that it is a game that is available both on desktop and mobile version. This ensures that players have the opportunity to play on the go, which is genuinely not an easy thing to come by.

I pads, I-phones, tablets and mobile phones that are compatible with the IOS and Android systems are all platforms on which the game is available. The best thing about the slot's mobile version is the fact that bettors do not have to download anything to enjoy the slot's fantastic gameplay. They only need to key in the specific URL and they are good to go!

The game's mobile gameplay is fully optimized. As such, it will guarantee exceptional gaming with zero hitches, a feature that all gamblers will appreciate.
Concluding Thoughts
The thing with Sparkling Roses Slot is its unique ability to turn even the most insignificant of wins into potentially high pay outs. Each of the slot's spins is bound to keep gamblers on their toes, keeping them anxious for the potentially high rewards. While most slot games feature similar rewards, this particular one is worth the wait in every single way.