Siberian Storm Slot Review
The Siberian Storm slot is a five-reel slot from IGT with 720 ways to win. International Gaming Technology has been making quality slots for land-based and online gaming halls since 1975. It's no surprise that IGT would make a game as intriguing as Siberian Storm.
The Siberian Storm slot features an arctic theme with the majestic and mysterious white tiger taking the spotlight. But what makes this slot intriguing is how it features a diamond-shaped playing field with the end reels having three rows and the middle featuring five rows. You'll have many ways to win, including cases where you could get several wild symbols in the middle. You could also win on a right-to-left combination, which is different from the norm.
This review of the Siberian Storm slot showcases an appealing game that gives you multiple ways to win. It can be a high-roller game, but it's also available for bargain players.
Siberian Storm Slot Theme and Design
You've seen plenty of exotic forms of wildlife on online slots, and the Siberian Storm slot is no exception. This game features the white tiger and the Bengal tiger as its most prominent symbols. You'll see many jewels and other exotic things throughout the game.
The game takes place in an arctic Siberian landscape. You will see icicles forming from the reels, while the bare trees and snowy ground take up much of the space. The game produces an atmosphere as expansive and mysterious as what you would find in Siberia.
Siberian Storm Game Overview
The Siberian Storm slot features five reels and 720 ways to win. The first and last reels feature three rows, while the second and fourth reels have four rows, and the middle has five. The game plays left-to-right and right-to-left alike.
You can spend as little as 50 cents on a spin, or up to $200 if you're a high-rolling player. The game requires you to play with 50 coins on each spin, meaning you can play with one cent on each turn at the least.
The win totals range from 5x to 1,000x, depending on the symbols you get and how many appear. The jackpot is up to 1,000x your bet, with the game having a ceiling of about $200,000 for a payout.
The basic RTP is about 96 percent, although that total might rise by a bit depending on the size of your bet. The game also has medium volatility, giving you plenty of payouts with the occasional chance of getting something huge.
How to Play the Siberian Storm Slot
IGT's Siberian Storm slot is easy to play. Here's how you can get it working:
Go to the Coin Value section and select how much you want to spend on each coin.

Remember that every spin entails 50 coins, so multiply the coin value by 50 to see what you'll bet.

Click the spin button.

You can also click the blue auto-spin button on the bottom-right part of the screen if you prefer. That option will let you keep spinning ten to fifty times in a row, but you can click the button once again to spot the auto-spinning feature.

Watch for the symbols as they appear.

The Siberian Storm symbol is the most valuable one, followed by the Bengal tiger and white tiger icons. Don't forget the tiger eye symbol, which is your key to getting free spins.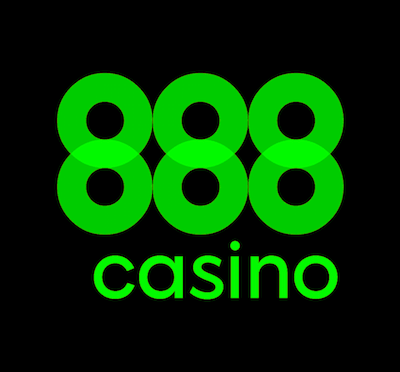 Siberian Storm Slot Symbols
You've got multiple symbols to explore in the Siberian Storm slot. The Siberian Storm symbol and the two tiger symbols are the most important ones. You'll find some green, purple, and blue gem symbols that pay less money. There are also horn and pendant symbols that may also be valuable.
There's a wild symbol in the game with the word "Wild" plastered all over, with a white tiger appearing in the background. It only appears on the three middle reels. It also substitutes for all symbols except for the scatters.
The scatter symbol features a few gold pieces. You'll get a payout if you find at least three of them on a spin.
The tiger eye symbols are the bonus markers. You'll need to collect a symbol on each of the five reels to get eight free spins. These bonus spots can appear on any part of each reel. All that matters is that you get one on each reel.
Siberian Storm Slot Features
Free spins
You'll earn eight free spins when you get the tiger eye symbol to appear on each of the five reels. You can get more spins at the start if you have more than one combination on a spin. You'll get up to 96 free spins at the start.
You'll earn even more free spins if you get five more tiger eye symbols on a free spin. You'll get eight more free spins at this point.
The free spin round gives up to 240 free spins. The free spins run at the same coin value as the spin that triggered the round.
MultiWay Extra
IGT's MultiWay Extra feature gives you a win when you get the same symbol on adjacent reels. The feature also pays from left-to-right and right-to-left.
You'll earn a multiplier based on how many times you win on a spin. Let's say you got two white tiger symbols on the first reel, two more on the second, and then a wild symbol on the third reel. You would take 2 x 2 x 1 to get a 4x multiplier on your win.
FAQs
Can any of the wild or scatter symbols stack?
You could find two or more wild or scatter symbols on the same reel.
Where can I the Siberian Storm slot to win real money?
You can find many online casinos that offer the Siberian Storm slot. IGT is one of the world's best online casino game providers, so it shouldn't be tough to find a website that offers this game. But be sure any casino you wish to utilize is legit before you start playing.
What makes the orange and white tiger symbols different?
The orange tiger symbol pays more in this game. You can get up to 300x your spin value with the white tiger, or 400x with the orange one.
Closing thoughts
The ability to win from right-to-left or left-to-right is appealing to see, and the Siberian Storm slot from IGT gives you this opportunity. The game is ideal for high-rollers and bargain players alike, especially since it has so many ways to win. Check out this machine if you're looking for a game different from what you might expect.