Royal Elephant Slot Review
Royal Elephant is a thrilling 5-reel 40 pay line Indian-themed online video slot creatively developed by Everi Games. Right from the moment the introduction screen loads, the game's theme is apparent. There is a humongous blue elephant dressed in regal apparel, conveying Royal Elephant slot's Indian origin. Since time immemorial, elephants have been used as historical symbols of religious reverence, and in India, they are a symbolic representation of power and wisdom.
Where can you play Royal Elephant for a chance to win real money?
Every gambler out there wants nothing more than getting the most that they can out of their hard-earned dime. Given this, most players are always searching for sites and online platforms that not only give them a chance to play but also allow them to win real money. With Royal Elephant, you will realize that there is an array of available sites in which you can play. Be sure to do thorough research before you can settle on an online casino or betting platform. Consider factors such as; the maximum payouts, available free spins, initial sign-up bonuses, and other ongoing promotional incentives. Enjoy online slot gaming from a different perspective with Royal Elephant!
How to play Royal Elephant Slot
Royal Elephant is a forty-pay line slot, with fixed pay lines. The coin size here ranges from 1-5, allowing you to pre-set the initial bet to a max of 250 coins for each spin. This coin size is a fantastic offer from Everi, and if you are a keen gambler, this amount should be enough to get you awesome rewards. There is a 'Maximum Bet' button and an auto-play option to set up to a maximum of 200 spins.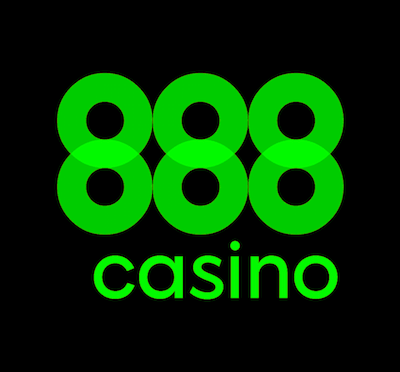 Royal Elephant Slot Features
While the Royal Elephant slot has various impressive features, the bonus feature has to be the most adored one by most bettors. Additionally, the game comes with Free Spins, whose bonuses allow for the game to launch. If you fancy immense riches, then three bonus symbols, landing on the first, third, and fifth reels won't let you down. To launch this, simply get the Festival Multiplier. Any start game spin offers players a random chance at winning big, so if you are looking to make insane lump sums, this feature seems entirely made for you. Another remarkable feature in Everi's Royal Elephant is the slot characteristic, which takes the excitement from modern-day slot machines to a different kind of awesome!
Royal Elephant Online Slot's Gameplay
Featuring 5 reels and 4 rows (with forty pay lines cutting across them), Royal Elephant's gameplay is highly exciting. Bettors do not have the 'luxury' to use fewer pay-lines when playing. Royal Elephant's most significant playing space, the blue Elephant, occupies an area of 2 by one on the actual reel, which is a distinct variation from the usual slot machines. The royal Elephant does not always appear in full; it can show up in two joined spaces. This essentially gives the game some slight level of flexibility when it comes to defining your pay lines with wild spaces.
It is hard to ignore how generous Royal Elephant's Wild spaces are. They can show up on any given reel, where all available reels support wild spaces that are even fully-stacked. To land a potential mini jackpot, a standard spin will have to swing the wild. The start game comes with even more variation; any typical spin here can earn you huge rewards, as it can trigger the Festival Multiplier. Basically, this slot game revolves around the bonus spaces, the multipliers, and the wilds.
Royal Elephant Slot Spin Bonus
The Bonus round at Royal Elephant is relatively simplistic in approach. The 1st, 3rd, and 5th reels indicate bonus symbols. If you land one on every reel in question, it will trigger the free-spin bonus play. Here, a player will automatically earn double their initial investment, alongside 8 free spins in the bonus game.
FAQ
Why should I play the Royal Elephant Slot?
Playing this fantastic game is relatively easy; it revolves around multipliers, bonus spaces, and wilds. Additionally, the game's RTP is approximately 96%, which makes it reasonably generous. This allows gamblers to extend their starting buy-in momentarily.
What exactly do the Festival Multipliers do?
After a standard spin on the base game, a festival multiplier can be randomly triggered, revealing a unique number upon which the spin completes as normal. This festival multiplier can be quite a pleasant surprise, seeing as even small amounts of payouts can turn into great wins!
Does the game have free spins?
Yes. Royal Elephant has free spins, which give you a higher chance to win big and reap the most out of your initial investment.
Concluding Thoughts
Generally, for fast and thrilling gameplay, the Royal Elephant slot is quite a fun game. Novices will definitely fall in love with the flashy spins coupled with easy-to-land bonus rounds. For avid players, the high RTP and dramatic swings are definitely cool features. The game's focus on wild spaces and surprise multipliers give gamblers a super exciting game play session.
The use of enormous elephant symbols has been brilliantly done, giving the game a more realistic feel. The Indian theme, coupled with the Taj Mahal, man, woman, and Elephant symbols, is well-thought, making everything fun. While the pay table may be somewhat hidden on the platform, the Royal Elephant remains as quite an enjoyable game. It is more of a guilty-pleasure, which allows you to play for sheer fun while giving you a chance to win real money. This is undoubtedly another genius creation from Everi that you ought to have a look at.