Jackpot Jester 50,000 Slot Review
If you are the kind of bettor who fancies the old-fashioned type of slot machine, then NextGen's Jackpot Jester 50,000 Slot makes just the perfect choice. Have you ever had an experience where everything is just right? Well, Jackpot Jester 50000 gives you that!
This game features three reels and five slots, but that should not lead you into thinking that this is everything that it has to offer. If you cherish the memories of a time when gambling used to be a game involving sheer luck, then this slot allows you to relive in that very moment! Read our in depth review below to find out more about Jackpot Jester 50,000!
How to Play Jackpot Jester Slot
Take your gaming to a whole new level with NextGen's Jackpot Jester 50,000 slot. Below are some few steps to follow to play the game:
State your starting bet

In case you need to change or adjust anything about it, just hit the Stake '+' or '-' button to either increase or reduce the wager's size per line, respectively.

Spin

Click on the 'Spin' button to set the game rolling.

Activate the Auto-play function

This is totally optional. It gives bettors an opportunity to play with zero interruptions until they are either ready to change something, or an unexpected incident happens in the game.

Look out for the win symbols to increase your chances to win big.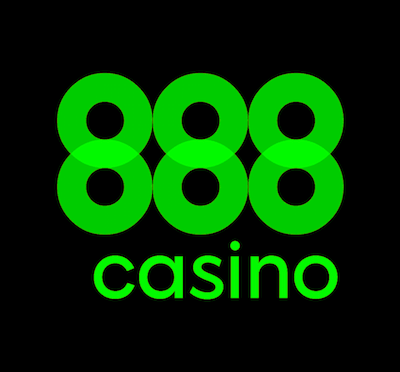 Jackpot Jester Slot Graphics and Game Play
The Jackpot Jester 50,000 slot is not the kind of slot that lures you in with eye-catching graphics and dramatic themes. This game goes straight to business. Its name alone suggests that huge wins are underway. As the name suggests, this is a lucrative 50,000 payout that is sure to pique your interest if not capture your attention immediately.
If you hear of a slot where you stand a chance to win that much, why would you not try it out? After all, the thrill you will get and the rewarding gameplay are more than enough for you to want all in on the slot!
If you are a fan of NextGen creations, then you will experience the same simplistic kind of graphics found in their other slots. This slot actually feels like it is one of those classic UK-based fruity mobile games with a pre-set maximum or top jackpot amount.
Jackpot Jester 50000 Slot is compatible with PCs and mobile devices run by Android, Windows and IOS software. NextGen understands that this generation of players cherish their game time. As such, they make sure that the game has zero unnecessary features and that ads are kept to the minimum. It gives absolute value for your time and money.
Jackpot Jester 50k Symbols and Pay Table
When it comes to Jackpot Jester 50000, NextGen has done a brilliant job by way of taking matters back to the very basics. Instead of the common five-reel gameplay, this slot has three reels. This technique is where NextGen got it right, bringing players a game that works precisely the same as the highly cherished fruity classical slots.
The game leaves out the common play-card symbols, using lucky sevens, fruits, and of course Jester, the main character, instead. It is one of those slot games that feature classic lemons, cherries, melons, plums, 7s, and bells, giving you the Vegas-styled gaming vibes.
NextGen does not stop there. They have gone a long way into making sure that the pay table is generous enough, paying handsomely for the bells, fruits as well as sevens. For instance, strawberries earn players 100 times their bet, while with bells and sevens they get 150 times and 200 times respectively.
If you choose to extend your game play to the Super Bet mode, your winning chances and amounts increase significantly. Depending on whether you get the right combos to earn and also on the amount you wagered in the game, you can earn yourself the lucrative 50000 times your bet bonus! On the first reel sits the jester, on the second is the sevens and bell icons and on the last hold all the colorful fruits.
Jackpot Jester 50,000 Slot Features
Wilds
The Jester is the game's wild symbol, replacing all the other symbols. When the game is on Super mode, this symbol becomes stacked. Here, if a player can manage to get all the three reels covered in wilds, then they win the 50000 times jackpot!
Super Game
Before they can get to play the Jackpot Jester 50,000 slot Super Game, they need to wager using at least twenty coins unlike the ten required during the base game. This means that if for instance your initial coin size stands at 0.01, you would need to bet using a minimum of twenty coins to join the 'big league'.
A notable fact about Jackpot Jester 50000 is the fact that it does not have the usual multipliers and free spins. NextGen makes up for it by providing bettors with the unique opportunity to land on a jackpot as lucrative as this one. Betting with the right amount of cash, coupled with luck will see you all smiles on your way to the bank!
The developers here have enhanced the game play with this feature, specifically leaving the top most reel only to the keep and interested bettors. While the feature is active, and you bet using at least twenty coins in a spin during the base game, all the wins from the base game get moved to the upper reel. Combining winnings from both the super game and base game, players stand a chance of increasing their potential wins. The only thing to remember here is that it takes a little bit of hard work in order to build enough credits to get you to the top reel.
FAQ
Why is Jackpot Jester 50,000 Slot so popular?
Jackpot Jester 50000 is one of those few slots that offer players uncountable chances to play for real money. It meets a perfect balance of a fruity yet classic game with the best part being the fact that it comes with a lucrative bonus.
What is the highest amount that you can win in the base game?
The top amount is 50000 coins, which is also the slot's jackpot amount
What is the pay out in this game when compared to other slots with fruit symbols?
Jackpot Jester 50000 takes the lead when it comes to the payout rewards of other slots in this class. It has an impressive RTP of 95.02%, which can grow up to 99.9% while on the Super Game mode.
Concluding Thoughts
Looking at it for the first time, one would be tempted to think that this game has nothing much to offer. However, upon delving into some serious gameplay, surprise after surprise is revealed, as the finer details of the game unfold. Ina nutshell, everything about Jackpot Jester 50,000 Slot is worth your time and investment.