High Voltage Blackout Slot Review
High Voltage Blackout is a five-reel 40-line electrifying game developed by the creative masterminds at Everi Interactive. Thanks to a high RTP (95.94%), the game has the potential to reward you with impressively high cash prizes and tons of other bonuses and incentives. High Voltage Blackout Slot mimics a blackout situation in Seattle. The game even incorporates iconic landmarks from the city, giving it an authentic and more realistic feel. This fantastic online video slot features Lighting Multipliers, Re-spin Bonuses, Stacked Wilds, and the highly coveted Blackout Bonus Game, which allow you to light up the skies!
How to Play High Voltage Blackout Slots
High Voltage Blackout, features forty fixed pay lines on its reels. To get started on this game, you are only required to make a decision in regards to how much you are willing to stake per spin.
There is a window on the top left of the spin button, from which you can select your preferred coin value. While the options range from 0.01 to 0.50, keep in mind the fact that the coin value is usually multiplied across all available pay lines.
To apply a bet multiplier (up to 15x), make use of the controls on the right of the spin button. This way, your betting options for each spin start anywhere from 0.50- 375,000.
The auto-play button allows you to pick 10/ 25/ 50/ 100/ 200/ 500 automatic spins of the same wager level. To access the pay-out table, hit the menu button on your screen's bottom left corner.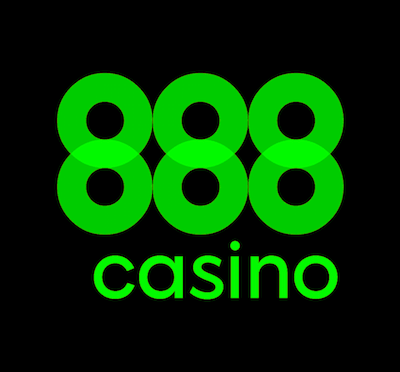 How can I win real money from High Voltage Blackout Slot?
Winning a cash reward only requires you to line 3 matching symbols across any of the forty pay lines. Like many other slot games with high volatility, the poker card symbols, which are significantly low-paying, won't cover you entire stake, so you need to see a combination of at least five symbols to win.
High Voltage Blackout Slot Symbols
The main symbol in this video slot is 'Bright City Lights'. When taking a stroll in a bustling city at night, you are likely to see some bright neon lights; these kinds of lights feature in Everi's High Voltage Blackout. Six out of twelve lights represent playing-card symbols. They include orange K's, red A's, yellow Q's, blue 10's, green J's and purple 9's. However, the 4 highest paying symbols illuminating the reels should be your main point of focus, given their superior payouts.
High Voltage Blackout Features- Re-spins and Multipliers
In this game, you need to be keen on the high-valued regular symbols. More often than not, they come with multiplier symbols attached to their bottom left corner. Here, a total of 4 values are possible (2X, 3X, 5X and 10X). Those associated with winning combos out of the four are usually summed up, giving you a total multiplier value that changes your overall win! The Re-spin button is another fantastic feature. You will know when it shows up; a surge of Orange symbols flow through the slot's matrix in a frenetic motion, indicating that there is a new set of reels coming in. This feature is triggered randomly, seeing a reel re-spin up to five times to guarantee you of huge wins. To make things even better, each re-spin guarantees a greater win than the previous one. So when this feature appears, be sure to keep your fingers crossed.
High Voltage Blackout RTP & Volatility
An online slot's volatility is the best indicator of whether or not gamblers will enjoy the gaming experience. High Voltage Blackout has an RTP of 95.94%. This is very impressive, especially if you plan on wagering for real money. The game's volatility is rated as medium-to-high, which makes it relatively risky. It is designed to appeal to high-risk players with a great gaming budget.
High Voltage Blackout Slot device compatibility
You can enjoy High Voltage Blackout on all your favorite devices, including your tablet, desktop, laptop or even mobile.
FAQ
Can users play High Voltage Blackout online slots for free?
Almost all online slots from Everi, including High Voltage Blackout, are available for free playing.
Does the High Voltage Blackout Slot come with free spins?
No, the High Voltage Blackout Slot does not include a Free-Spins bonus round. However, the game has a ton of other fantastic features that gamblers can take advantage of to increase their winnings. These include Re-spins, the Blackout Bonus and the Lighting Multipliers.
Can players win real money after playing High Voltage Blackout?
Well, some demo sites allow you to play for a chance to win virtual money. However, if you want to earn actual money, you will need to sign up at an online platform or casino then deposit some betting funds to your account. Be sure to check out some of the casino slot bonuses that you might be eligible for with different providers. Using the right tips and strategies also helps in boosting your starting deposit, for a greater chance at winning big.
In Conclusion
High Voltage Blackout is an amazing game for novices and avid players alike. While some players feel that the reels pin too slowly and that the graphics are a bit old-school, with time, most gamers tend to appreciate the gaming experience. As usual, Everi has done a great job in keeping things simple, which helps in appealing to players who are relatively new to the world of online slot gaming. The Blackout Bonus is incredibly easy to meet, yet so lucrative and the re-spin bonus guarantees bettors of heightened wins. The multipliers appear constantly, which adds to the overall fun of the game.