El Dorado: The Lost City Slot Review
Everi Interactive brings bettors yet another impressive game-changer in the world of online gaming slots; El Dorado The lost City! This new- level game will take you to a whole new world, in South America's lush green rainforests deep into the mountain ranges. El Dorado: The Lost City, features 40 pay lines and 5 reels. Here, you will get started on a journey to a virtually mythical kingdom, where you will be seeking huge cash rewards.
Everi Interactive, a seeming newbie in the world of online gaming, has risen in ranks, getting to a position where they are brushing shoulders with other big industry players. Its appealing game designs, simplistic approach and user-friendly games are some of the things that gamblers love most about this developer. El Dorado: The Lost City slot brings you complete exhilaration, in combination with an array of exciting rewards that will see to it that you enjoy absolute value for your hard-earned cash!
We have taken the time to go through every little detail about this online slot machine, bringing you a detailed review of El Dorado. Do not crack your head, going through all the information available online. Here is everything you need to know about this fantastic game!
Where Can I Play El Dorado: The Lost City Slot to earn Real Money?
Every gambler out there is out to reap the most out of their dime, however small the initial investment is. Given this, players will most likely be in search of sites that not only allow them to play but also give them big rewards. El Dorado: The Lost City is available in a plethora of online gaming sites as well as casinos.
There are things to take account of in deciding what platform to use, including what free spins are available, what are some of the initial deposit bonuses, what are the maximum payouts and such like features. With El Dorado: The Lost City, you will get to enjoy playing one of the best slots in the market, while still reaping big from your dime.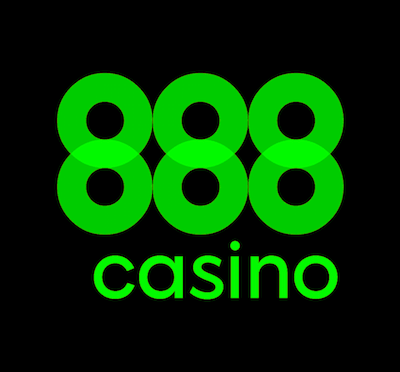 Why should I play El Dorado: The Lost City?
El Dorado: The Lost City's RTP (Return to Player) is quite impressive, standing at 96%. This offers gamblers a brilliant chance to secure high winning rewards. The jackpots hit the $ 240,000 mark and even go way beyond, making this particular game potentially life-transforming with the correct winning combinations. In addition to this, the game boasts superb bonuses coupled with great graphics for enhanced visual effects and appeal.
El Dorado: The Lost City features
Any professional player will advise you on the importance of doing your research fully and learn all the features of a particular game before you can delve into playing. El Dorado features game elements such as synced reels, free games and wilds, all of which give you a better chance of playing like a real pro while increasing your chances of winning. The game slot machine comes with a reel grid of 5 by 4, coupled with a total of 40 pay lines. Another feature is the Reel Match; here, two to five reels are selected randomly, syncing up and stopping with reel symbols that match across those selected reels.
Playing El Dorado: The Lost City Slot like a real pro
El Dorado: The Lost City is purely a game of probability. However, you can make use of some strategies to stand a better chance at winning. Professionals recommend that you play online slots that have an RTP of above 95%; El Dorado: The Lost City already meets this qualification, which means that you are good to go. To play the game, you need to stake the highest amount that you can comfortably afford in order to make your winning rewards even higher. While it is a game of sheer luck, you need to acknowledge in case things are not going as predicted. If you hit a jackpot, ensure to cash out a huge chunk of this money, rather than investing it all back.
Some useful tips for playing El Dorado: The Lost City like a professional
Casino games require that you acquaint yourself with a few professional tips, to boost your chances of winning. The first one would be ensuring that you play the game at a legit and licensed casino. Before you even invest, you need to be sure that you will get paid. Be sure to work with regulated and licensed casinos, as they are not in the business of defrauding you.
Another useful tip would be ensuring that you grab the casino promotions as they come. Be sure to take advantage of the free sign up incentives and other bonuses available on your preferred site. Additionally, you will need to think like a professional; you do not want to use all your money in one spin. Basically, be smart about how you invest.
FAQ
What are some of the unique facts about El Dorado: The Lost City?
Not only is El Dorado: The Lost City one of the most exciting online slot games offered in most casinos, it is also among some of the Everi Slots that were globally recognized during the 18th Gaming & Technology Awards for its top-notch quality.
Are there free spins?
El Dorado: The Lost City comes with an impressive array of free-spins boasting bonuses of up to 90.
When do the Wild Symbols appear?
Wild symbols can appear both in the bonus as well as the regular game mode.
Concluding Thoughts
One thing that is common with online video games is that there are so many of them out there. If you are a novice, it might be quite confusing to pick the right game for you. However, upon playing El Dorado: The Lost City, it will quickly occur to you that you are truly in the right place. Enhanced by Everi's unique betting structure, this game will keep you highly entertained while giving you a reach chance to win from your initial investment.