Dragon's Law Slot Review
The Dragon's Law slot is indeed one of the slots that grabbed the hearts and captured the attention of avid gamers across the globe. This genius product of Konami Gaming features five reels, three rows and thirty pay lines. The game draws its title from China and Las Vegas, but its theme is mostly oriental. To find out every little detail about Dragon's Law, read our in depth review below. Enjoy!
Game Overview
The game is well designed, flaunting amazing details. The background has patterned reels with a stunning gilded frame encircling the entire game. Dragon's Law Slot features a straightforward and simple interface. All the commands that you need to navigate the gameplay are conveniently placed at the bottom of your screen. The 'help' button, which helps you access the turbo mode, pay table and sound features is equally conspicuous. Konami's Dragon's Law is fully optimized for mobile gaming, allowing you to enjoy the slot on your tablet or smart phone.
Players have the option for playing on demo mode before they can proceed to play using real money. Playing the game is as easy as adjusting your stake amount and the bet lines before hitting 'spin' to get the game started. Dragon's Law Slot does not have multipliers. Its RTP is 96%, which makes it a medium-volatility game, ideal for both high rollers and players on a budget.
The minimum bet in the game is 0.01 credits per single coin, and the maximum is 1 credit for a coin. This means that players can stake a maximum of 10 coins in a given spin. The game features an auto-play function that allows bettors to choose anywhere between 10 to 500 free spins.
The Legend
Dragons have for the longest time been legendary creatures in Chinese Mythology, with the dragon god been perceived as an emblem of luck and strength. Chinese emperors and leaders even called themselves 'sons of dragons'. They went on to use dragon images as symbols of their overarching dominance, power and might. In addition to being auspicious and strong, dragons were also seen as having control over the weather and water, subsequently being worshipped and offered sacrifices at temples and other places of worship.
Seeing as dragons are deeply woven into key aspects of the Chinese and Far Eastern culture generally, it is no surprise that there are so many slots solely dedicated to and themed around them. These wonderful creatures have not only captured the attention of Far Eastern Cultures, but also western cultures. Dragon themed slots are a global scene, and this particular one from Konami is bound to leave you well entertained while earning you lucrative rewards.
How to Play Dragon's Law Slot
If you settle for Dragon's Law, you are definitely in for an incredible treat! Playing this game is as easy and straightforward as it can get. Here are the steps to follow:
State your wager/ stake

In case you need to change or adjust your bet, click on the Line /Stake '+' or '-' button to increase or reduce the stake's size per line, respectively.

Spin the given reels

Here, you only need to hit the 'Spin' button to start the game then relax, while hoping for the best.

Activate Auto-play

Dragon's Law Slot features an auto-play function. With this option, the game can start every spin automatically until either the number of spins expires, or something requiring your intervention occurs.

Keep your focus on the numbers assigned to each line to have your eyes fixed at the pay lines

Basically, the game features 30 pay lines. Each of them pays for three or more than three adjacent symbols on any pay line's position

Look out for the highly-valued symbols as they give the biggest wins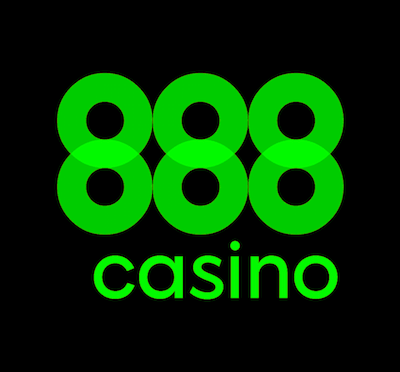 Dragon's Law Slot Symbols
As expected, the symbols and icons in Dragon's Law have a deep inclination towards the Asian Culture. These symbols include golden dragons creatively surrounding the reels, bringing in a great visual appeal. Additional icons sitting on the reels include flowers, turtles, coins and lucky pigs. The low valued symbols include playing-card icons such as Q, A, K, 9, 10 and J.
Dragon's Law Slot Key Features
Wild Symbol
A 5-pointed star is the game's wild symbol. It acts as a substitute for other symbols, allowing gamblers to create more winning combinations.
Scatter Symbol
In Dragon's Law Slot, a Ying-Yang Symbol surrounded by a blue circle is the game's scatter symbol. If a gambler lands on3, 4 or 5 respectively, they earn eight, twelve or twenty spins respectively.
Free Spins Bonus Feature
The free bonus feature is triggered when a bettor lands on the special Dragon's Law Slot feature which combines scatters and wilds to create this special icon. As players spin in the bonus rounds, this special feature can be re-triggered multiple times.
FAQ
What is the game's biggest payout?
The maximum pay out of Dragon's Law Slot is set to be 15,000 credits. It is also correct to refer to tit as the top jackpot given that this is as high as it gets. The game's wild is the highest-valued icon, and landing five of these symbols on the reels rewards you with 1,000 credits.
What are some useful tips for winning in Dragon's Law Slot?
Landing on two, three, four or five identical icons from the left to the right gets you pad. However, before you can even get there, there are some few tips that you'd need to utilize:

– First of all, play within your budget; you do not have to splurge all your money to make huge stakes.
– Another useful tip is avoiding emotional gaming which involves chasing the losses made.
– While it is really frustrating to lose, be sure to set your limits so as to avoid losing your money and other valuable resources.
What is the Volatility?
Dragon's Law has medium volatility. Given this fact, players can expect to earn both small and mid-sized wins as they go about their gameplay. This means that spreading out their bets is a smart strategy, as it gives them the chance to get as many spins as they can possibly get. If possible, try to get even 100 spins, as this increases your balance by triggering multiple bonus rounds.
Concluding Thoughts
From our review above, it is not hard to tell why Dragon's Law by Konami Gaming is such an interesting and attractive slot. It features brilliant gameplay while ticking all the correct boxes. All the animations and graphics are superbly done, bringing in that visual appeal that players will enjoy looking at in the course of the game.
The background sound and music blends in perfectly with the game's theme, which is another thing that most gamblers will enjoy for sure. The slot boasts an array of amazing features including wilds, scatter symbols and free spins, creating more winning opportunities. The overall gameplay is simple and straightforward, making it a great choice for novices and veterans alike.