Adorned Peacock Slot Review
We all know peacocks for their outstanding beauty and sheer majesty! They are undoubtedly the most stunning birds on earth. Peacocks exude a balance of confidence and elegance, flaunting perfect combinations of their signature colors; green, blue and yellow.
The Adorned Peacock slot is a Konami Gaming creation, featuring a balance fortune which gives you the luxury of choosing between free games and super-free games. All wins from the super-free games are usually multiplied by 3. 5 or 10 randomly. Adorned Peacock follows a tried and true formula from Konami, so you can rest assured that you will enjoy your game play, from beginning to end. Try this game and end up feeling just as proud as the peacocks in the game.
Adorned Peacock Slot Brief Overview
A spectacular display of vibrant icons and symbols makes everything so conspicuous, guaranteeing that you will not miss out on Adorned Peacock Slot. The bright greens, blues, purples and yellows, all equal the qualities of a stunning bird. Adorned Peacock is indeed a slot that promises to dazzle you in more than one way.
To pluck huge wins from the five reels on the game, be sure to make use of the free-spins, stacked-card symbols, and the wild peacock symbol. Take advantage of the super-free games to win big multipliers of 10 times your line bet or alternatively, 15,000 credits. This feature is triggered upon landing on the perfect symbol combination.
Whether it is played on a mobile device, a tablet or a PC, Adorned Peacock Slot is great. The game's gold frame makes a beautiful contrast with the brightly colored purple reels, adding on to the game's visual appeal. Combine this view with the blue, pink, red and orange card symbols alongside the picture icons, and you have yourself a game as remarkable as the bird itself.
The game's soundtrack is rather simple, and the sound effects mellow, helping to set a light mood. Adorned Peacock is developed by Konami which is indeed a leading game developer in the world. Konami Gaming was initially based in Japan's Osaka, until 2005 when it moved to Nevada, in a bid to be nearer the region's talented pool. Adorned Peacock shows just how much can be accomplished when the very best of the best set to work for the sake of their fans!
How to Play Adorned Peacock Slot
Treat yourself to an amazing gaming session by choosing to play Adorned Peacock. Playing this game is as easy and straightforward as it can get. Here are the steps to follow:
State your wager/ stake

You can adjust this by either increasing or decreasing the initially stated amount.

Spin the reels

This sets the reels in motion, thereby starting the game.

Activate Auto-play mode (optional)

This is an ideal option if you want to play with zero distractions.

Look out for the highest paying symbols

In this case, the peacock itself is the highest paying symbol.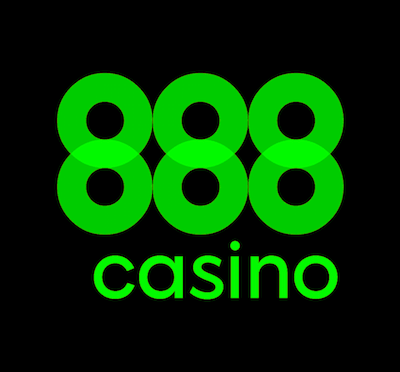 Adorned Peacock Slot Theme
Konami's Adorned Peacock Slot features a majestic peacock as its main star. Peacocks are native to the sub-continent of India, so the fact that this slot follows an Indian theme is no surprise. Each side of the game's reels features gold columns. In addition to this, players will see a stunning woman rocking an Indian traditional dress, a lotus flower, a sitar and a brightly colored peacock.
Adorned Peacock Slot Symbols
Adorned Peacock Slot makes use of action stacked icons. At the start of every spin, unsystematic symbol positions fill up with multiple icons of the same type. This way, the game allows you more chances to create winning combos. This feature is triggered when you match 3 or more similar icons across a pay line starting from the left.
When the low-paying symbols land on 3, 4 or 5 reels in a pay line, you win five, twenty or eighty coins respectively. While all picture characters have an outstanding design, Konami Gaming really outdid themselves with the peacock featured in the game. This beauty is the wild symbol, replacing other symbols when it finds itself in the correct position to complete the winning lines. The peacock usually lands only on the second reel through to the fifth one. However, it is still a stacked symbol, which can create winning combos, so look out for that as well.
Adorned Peacock Slot Features
The Action-packed Symbols and the Balance of Fortune free games seen in the Adorned Peacock slot are Konami signature features.
Free Spins
A gold & green jewel in 3 or more positions on a pay line triggers the free spins. Initially, players start with only five spins. However, the bonus round re-triggers itself the more additional jewels appear. The fact that this slot offers players an array of free-game features sees Adorned Peacock Slot move up the success ladder as compared to other games.
Balance of Fortune
A unique 'Balance of Fortune' feature allows players to either pick the usual free spins or choose the super-free spins. To activate your feature of preference, just click on some old-fashioned scales. Any wins from this feature are usually multiplied by arbitrary 3X/ 5X/ 10X.
Whatever your choice is, you can always count on the peacock (the game's wild symbol) to nudge into position, filling all 3 rows of a reel. Bettors have the luxury of exchanging 5 free-spins for one super-game. While this might be a risky affair, it might be an endeavor that is worth the while.
FAQ
How do you win in Adorned Peacock Slot?
Players in this slot win by landing winning combos on the pay lines. However, even greater wins can be derived from the lucrative bonuses. Before each spin, specific reel positions are usually replaced with random symbols, including the game's bonus symbol, which makes it easier to 'fill up the screen' for that Jackpot or Big Win!
How is the bonus in Adorned Peacock Triggered?
The bonus is triggered upon landing on 3 or more bonus symbols on a pay line for 5 free spins per line.
What do Wilds do?
Wild symbols act as substitutes for symbols, including bonus symbols. During the bonus round, any Wild Peacock symbol landing on a reel nudges until such a point when it completely expands on the reel. Wild symbols only appear on reel 2 all the way to reel 5 giving you a shot at that Big Win or Jackpot.
Can I play Adorned Peacock for real money?
Absolutely! However, you need to be careful in your approach. Choose a legit, reputable and licensed casino. Additionally, you can try playing the game on demo mode before you can proceed to play using real cash. This gives you a better chance at understanding the slot's gameplay.
Concluding Thoughts
Appealing visuals, wild replacements, and the amazing 'Balance of Fortune' free-spins feature are just but some of the major reasons why Adorned Peacock Slot is so popular. This is a rather well-executed game that showcases the best of Konami Gaming.
Stacked wild characters and the attractively shaped picture icons will definitely capture your attention while piquing your interest. Adorned Peacock Slot is available on PC and Mobile and it is compatible with IOS, Windows or Android, operating systems. This slot uses a bias-free system for wins, allowing you to enjoy top-notch gaming.