Casino of the Month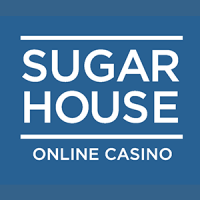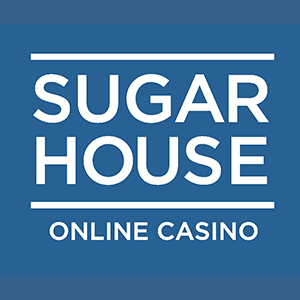 SugarHouse Casino
Although West Virginia doesn't feature any online casino yet, you can sign up at SugarHouse to gamble online in New Jersey and Pennsylvania!
Welcome offer
$250

first deposit bonus
Get bonus
West Virginia State Guide
West Virginia is a betting friendly state in most aspects, and it was the 5th state to officially roll out regulated sports betting. As it is the case in most US states, the Mountain State lawmakers finally made their move after the favorable ruling by the SCOTUS which did away with the PASPA. While online sports and casino betting haven't officially been approved, hopes are high for the official launch of online gaming in WV.
Taking into consideration the fact that the state lawmakers had already passed their sports betting law in March 2018, about two months ahead of the SCOTUS ruling, online betting is a ground that will likely be broken soon enough. Unlike other states which have been toying with the idea of legal, regulated sports betting, the Mountain State took action knowing the tax benefits that would come thereafter. Today, we take a look at the gambling landscape of the state before, now and what locals should expect in the future.
Top 3 Casinos in West Virginia
FAQ
Is online casino legal in West Virginia?
Yes, online casino is legal in the state of West Virginia. The West Virginia Lottery Interactive Wagering Act authorizes the state casinos to offer online casino and poker.
What is the age limit to gamble online in WV?
For casino gambling the age limit is 21 but for lottery and bingo the age limit is 18.
Do I need to be physically present in the state of WV to gamble on a WV online casino?
Yes, all operators offering online casino in WV use geo-targeting and will block all attempts to gamble outside the state borders.
When did online casino in West Virginia launch?
DraftKings casino were first out on July 15, 2020 with online casino in West Virginia.
A Brief History of West Virginia Gambling Laws
Betting in West Virginia was quiet for several years. Even though there was some history of horse racing with the related pari-mutuel gambling, little else was available. At least that was the case, keeping the law of the land in mind.
From the 1990s, things changed when a bill authorizing casino gambling was introduced. Four racetracks majorly benefited from this; Chester, Charles Town, Mardi Gas, and Wheeling Island. These four tracks became the go-to venues for slot machines and other video games, along with live and simulcast racing. Even as the change to racino from racetracks was a welcoming source for additional revenue for these places, they were still missing casino table games, which were the most lucrative of all.
The casino table games were approved in 2007, creating an added success for the racetracks. Besides the regular casino games, there are poker rooms that offer tournaments daily plus cash games. A fifth casino was launched after the approval in 2008, and the Greenbrier Hotel and casino launched in 2010.
Apart from racetracks and casino venues, however, poker gamers, however, are still facing tough luck in West Virginia State. Under the current laws, there is no carve-out for social games. There is also little movement towards regulated online poker, but there's still hope for this sector. With sports betting recently approved, who knows what could be next? For a fact, should West Virginia join a regulated poker market, there will be numerous partners to choose from.
When sports betting was finally legalized in 2018, state officials worked fast to ensure that by the start of the NFL season the same year, sports betting activities would be up and running. Licenses were issued almost immediately, and Hollywood Casino was given the honor of placing the first sports wager in the state. It was then followed by New Cumberland's Mountaineer Casino. The next step from there is online betting in WV, which we're all waiting for!
Furthermore, betting options in the state are also supplemented by charity bingo betting, raffles, and lottery. The current legal online casino options in WV are:
The Legality of Various forms of Gambling in WV
Here's a quick look at some of the legal and soon to be approved forms of gambling in the state:
Casino Games: By 2010 West Virginia boasted of 4 leading racetrack casinos and a historic casino resort where residents could legally play casino games after prior approval in 2007.
Live Poker: With so many tables at the racetrack casinos, locals are also given room to enjoy live poker. Home games are however not carved out under the regulations here.
Online Poker: Is nowadays legal and will go live by end of 2020 or early 2021. Every so often West Virginia is named as a seamless affiliate of Delaware in allocating poker liquidity.
Sports Betting: Pari-mutuel betting is allowed, as well as simulcast betting. Betting on sports teams, on the other hand, was recently permitted as well.
Online Casino & Sports: Thanks to the liberal changes that have been taking in gambling laws in WV, online sports betting was introduced in 2018 while online gambling needed another two years and was first launched in mid 2020.
Other Types of Games: Raffle and bingo games are carved out under the charity betting regulations. Additionally, West Virginia also has a state lottery, which also runs lottery terminals from licensed bars.
Gambling Stats in West Virginia
| | |
| --- | --- |
| | |
| Number of Commercial Gambling Facilities: | Licensed Casinos: 7 Licensed Bingo: 2 Greyhound Tracks: 2 Sports betting Parlors: 2 |
| Age Requirements: | For Video lottery and casino gambling, the minimum age is 21. But for Bingo, lottery bingo and racing, you must be 18 years |
| Casino Regulatory Body: | West Virginia State Gambling Commission |
| Lottery National Rankings: | 22nd |
| Approximate Annual Gambling Revenue: | $517million |
| Approximate Annual Gambling Taxes: | $293 million |
What the Future Holds for West Virginia Gambling Laws
It is quite impressive to see that the Mountain State followed through with their initial intent to allow regulated sports betting for its residents. After the SCOTUS ruling, their already passed bill slingshot them into the market, following the footsteps of Nevada, Mississippi, Delaware, and New Jersey. Better yet, what makes things even more exciting for the locals is the fact that there's already an outline in the bill that will pave the way for mobile betting as well.
As for online betting, it had already been confirmed that the FanDuel brand would be the pioneer of online sports betting in West Virginia; they (FanDuel) were just waiting for the green light to kick things off.
Other operators like William Hill were also at the ready to form partnerships with local casinos, just like they've done in New Jersey and Nevada so that they can offer online betting services. However, delays due to technical issues have been cited, perhaps because the law for online gaming wasn't ready to be set in stone. Even so, we expect that by September 2019, mobile betting services will be up and running as well as the room for locals to place bets online.