Scientific Games is one of the world's most popular casino software companies. SG has been producing programs for casinos for years. You can find many online slots made by SG or one of its various brands. The games are among the most prominent ones, especially as SG has been evolving over the years. Many of the brands SG runs even predate the company's operations.
You'll see many of these products from Scientific Games at online casinos around the United States. At CasinoTalk we will let you know about the many SG games you can play while online.
A History of SG
Scientific Games is an American company that operates out of Las Vegas. Scientific Games has been operating since 1973. The company introduced instant lottery tickets in 1974. The company produced many other items for casinos and state lotteries, but it would not become as popular as it was until 2000 when it was acquired by the Autotote Company.
Scientific Games has expanded to where it has spun off from Autotote. The company has been producing many lottery and casino games, including terminals that may be used when creating Mega Millions and Powerball lottery tickets. SG's associations with many lotteries and casinos have made it one of the world's most trustworthy game providers.
SG has continued to grow since it became an independent entity. SG brings in billions of dollars of revenue every year. The company has nearly ten thousand employees throughout the world, plus it is on the NASDAQ trading system under the symbol SGMS.
What Slots Does Scientific Games Offer?
SG makes many slots that have become prominent in land-based and online casinos alike. You can find many slots through SG:
Steppers – SG makes steppers that feature mechanical designs with three or five reels. Many of these games have been adapted for use on online casinos.
Video Slots – SG also makes video slots, including ones with dual-screen layouts. These provide more details and virtual features, with many of them being open at online venues.
Progressive Slots – There are various progressive slots available through SG, including many that link to the same SG network. These progressives will keep tabs on the jackpots available and will produce huge payouts.
The assortment of games that SG offers is among the best that you can find when playing online. You can check on different casino sites to see what is open and how you can make more out of your gaming opportunities.
What About Other Games From Scientific Games?
Scientific Games makes more than slots. The company also produces table games you can find at many casinos. These include baccarat, blackjack, Pai Gow, and craps tables. Some of these games come with side bet options.
Electronic tables are also available, including ones that provide virtual blackjack and roulette games. These machines may be available at some online casinos.
SG continues to make games and produces many innovations for casino gaming that makes it one of the most outstanding companies around. You will find many choices for play that can add to your satisfaction and fun when you are playing around online.
Prominent Software Companies Owned By Scientific Games
Scientific Games operates many high-value software companies that produce entertaining games for online casinos. These include games that have been available in land-based venues and have expanded to be open for play at virtual casinos. The companies involved have been working on many productions, with some of them having been intact since well before the formation of Scientific Games.
Here are some of the top software providers that SG has among its holdings. You will find many ideal companies that are at the forefront of casino technology.
Bally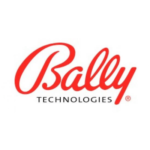 Bally Technologies is one of the most popular brands SG operates. Bally has been producing casino games since 1968. Bally produces games that include progressive jackpots and other bonus features. The company's Quick Hit game is one of the most popular machines you can find at online casinos. The Hot Shot game is also noteworthy, as it provides multiple secondary games with the chance for players to win progressive jackpots.
Bally also provides SG with a full casino game management system that allows gaming halls to check on how their games operate. Bally systems allow venues to review payouts and to forecast their performance. The systems also use SSL protection to protect items to keep things functional.
Bally also produces games for low-stakes players and high-rollers alike. Many of these games are available for as little as one cent per line. Some high-end games can work with wagers of up to $500 per spin.
DM tournaments are also available on select Bally slots. A DM tournament entails an interface that displays how a machine links to others. The tournament works for online casinos that plan competitions for specific slots. You can see a small window on the screen that shows how you are competing against other players on the same machine.
Bally has many machines for play, including various ones featuring themes from some of your favorite programs. Some of the top games for play from Bally include:
Anchorman
Cash Spin
Cirque Du Soleil Amaluna
Cirque Du Soleil Kooza
Hot Shot
Quick Hit
Rocket Returns
Wacky Races
Winfall
Wonder Woman Gold
Bally is not associated with the Bally's casino venues in Las Vegas or Atlantic City. Those two entities are separate from Bally and SG, although they do offer some games from Bally. Bally did have an ownership stake in the venues at one point, but the company no longer has any affiliation with the group. The Bally's name remains as a means of consistency in supporting the company operations.
WMS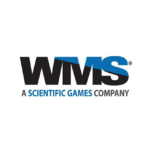 WMS is another of the top casino software companies that SG runs. WMS is a company that originated from Williams Gaming, a group that was formed in 1991. Williams Gaming started off as a casino-based offshoot of WMS Industries, a company that produced many pinball machines and various arcade games under the Midway Games label.
WMS started out by producing video lottery terminals for various state lotteries. WMS would go on to create slot machines and other video games prior to SG's acquisition of the company.
The WMS division focuses on producing games that offer more challenges. WMS knows that many of today's casino players are people who grew up playing video games. The team is producing slots and other games with video game-like features that make them more vibrant and challenging.
WMS also focuses on innovation when producing its slots. The company works on making many slots that feature distinct layouts that are more elaborate than what you might find elsewhere, including some with 5×12 screens instead of the basic 5×3 or 5×4 layout you'd find on most slots.
You can find many exciting slots from WMS at online casinos. Among the most popular ones that you can find at these venues include:
Aftershock
Amazon Queen
Bier Haus
Desert Cats
Hearts of Venice
Invaders from the Planet Moolah
Kingdom of the Titans
Monopoly Mega Movers
Raging Rhino
Volts and Bolts
Zeus 1000
Barcrest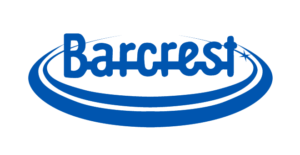 Barcrest is one of the oldest divisions of Scientific Gaming. Barcrest was formed in 1968 as a gaming terminal provider. Barcrest focuses much of its work on the United Kingdom, where it makes many slots or fruit machines.
Barcrest makes stepper machines for the most part, but their games have evolved to include more features. These include games with video screens that can support pinball bonus games, game boards, and many other features.
Most of the machines Barcrest produces are three-reel models. These are easier to run and review. You can also find a few five-reel video slots when you look around online casinos to see what Barcrest offers for play.
You can choose from many outstanding Barcrest slots. Some of the most popular Barcrest models include:
7s on Fire
Barkin Mad
Crown Gems
Lady of Avalon
Monopoly Bring the House Down
Rainbow Riches
Thai Flower
Triple Golden Cherries with Sprinkles on Top
Shuffle Master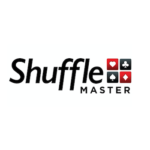 Shuffle Master is a company that focuses on table games. Shuffle Master offers table games for play at online casinos and land-based gaming halls.
Shuffle Master is the offshoot of SHFL Entertainment, a company that was acquired by Bally in 2013 and became a subsidiary of SG. SHFL had been in operation since 1983 and produced various table games for play. The company introduced the Deck Mate, a card shuffling that continues to be popular in casinos today.
Shuffle Master produces electronic tables, including many that support virtual blackjack or baccarat draws. Some games include mechanical roulette wheels that automatically trigger draws.
The company also produces specialty games, many of which are ones that can be found at some online casinos. These include many variants of traditional poker games, including three-card versions.
What's Next For Scientific Games?
Scientific Games and its many companies have been busy in making quality casino games for everyone to enjoy. SG is always finding new ways to make its products more exciting. You'll find many things in SG's products:
Ultra Hot Mega Link
The Ultra Hot Mega Link is something you will find in many of the company's games. The system entails games creating new rows for play when people get enough select symbols. People who can get more rows will have more lines to play with for free. The reels may also be locked in place to increase the player's chances of winning more money.
Lock It Links
The Lock It Link system is another innovation from SG that will increase one's chances of winning. The Lock It Link setup is available on many slots and provides free spins. Various symbols on the reels are locked and linked together. They will remain in the same place during the free spin round. The system produces more winning combinations, especially as more of these symbols stick together while playing.
Cash Connection
Cash Connection slots are progressive models that SG uses in various casinos. All Cash Connection games connect to the same SG network. The machines link to review how many people are playing and how much they are spending on each spin. These will review the rate for which the progressive jackpots will grow.
Reel Adventures
Some slots from SG allow players to keep on following a storyline. The Reel Adventures slots are games where a player can gather enough symbols and features on a spin to advance a storyline or other feature in a game. A player becomes eligible for higher payouts and more prizes when the proper symbols appear.
Check Out Scientific Games Slots Today At Many Online Casinos
You can find many games from Scientific Gaming and its many companies through various online casinos. These include some appealing games that are open for play in the United States. Most of these venues are open for play in New Jersey and Pennsylvania, but there are some open for play in Nevada, West Virginia, and Indiana, among other states.
Every venue has different SG games available for play. You can also find various bonuses on these websites, including many no-deposit rewards. You can check the CasinoTalk website to see what venues are open and what you can get out of these places.
Can You Play Scientific Games Slot Online For Free?
It is easy to get online to start playing SG games for free. You can try out many of the games SG and its companies have to offer through CasinoTalk. The company provides free play versions of its games to showcase how these can work and how you can play them. You can visit the Slots section of the CasinoTalk website to check around and see what games are available for play.
A Great Company Worth Exploring
The games that Scientific Gaming offers are among the best you can find at different online venues. You can play many of these games at different online casinos. The philosophies and innovations that SG and its companies have made over the years have helped the company become one of the world's most trustworthy entities in the online gaming industry.
Take a look around to see what games from SG are available at gaming halls. You can find many great games through various online casinos, with many of these offering great ways to win.
FAQ
Can you play any of SG's games on a mobile device?
Scientific Gaming has developed software that makes it easy for games to work on small screens. It uses adaptive mobile versions of its games that can be display on a mobile browser in moments. You can get this running on an Android or iOS device in moments. No dedicated app is necessary, although some online casinos do have specific apps for play.
How big can the progressive jackpots on its games get?
The progressive jackpots on these games can be as high as they can reach. There are no limits over how much someone could win when playing one of these games. SG will review how the games are played and how the progressives come out.
What does SG use when dictating how its games work?
SG uses a random number generator or RNG system to review the results that come with each game. The RNG will note the possible results that come with a game and will pick one at random. A machine can have one of millions of results on a spin.
What security does SG use to ensure its games remain fair and safe?
All SG games feature dedicated platforms that operators can use to monitor how they work and what people can expect when playing. SG games use SSL encryption to keep all transactions secure and to ensure data moves forward well without anything being lost.
What is the RTP total on SG's products?
SG uses the same return to player standards that other manufacturers use when producing its slots. You can expect an RTP of about 94 to 96 percent for most of these games. The details on what you can find will vary by site, so check around to see what the RTP totals are for whatever places you wish to play at.