Progressive jackpots are slots where the potential payout is larger than the payouts you will get on regular slots. In this article, we give you an overview of the casinos with the bets progressive slots offering and how progressive slots work.
People see casino games as a form of entertainment. At least those who gamble responsibly do. Still, casino players are motivated by winning. It doesn't matter if they are grinding it out at the blackjack table or if they are playing slots.
The idea is to walk away with more money than they started out with. You can win money playing table games like Blackjack and Roulette. However, those who play table games don't stand a chance of winning as much as they could if they were playing slots. Slot machines are popular because they offer the possibility of a huge payout.
Progressive jackpot slots are like slots on steroids. While non-progressive slots can payout handsomely, most progressive slots give players an opportunity to win large sums of money.
We're talking about jackpots worth millions of dollars. As an example, Microgaming's Mega Moolah progressive jackpot slot game has paid out jackpots exceeding $20 million on a few occasions. One lucky player took home a whopping $22 million Mega Moolah jackpot in 2018.
Casinos With the Best Progressive Slots
Before you continue and register with any of the below online casinos, you should keep the following in mind: Progressive Jackpot slots, or any other slots for that matter, belongs to the category of luck and chance games.
Progressive slots don't look any different from your typical stand-alone slot. They have a variety of symbols on multiple reels and the idea is to end up with a certain combination. The difference is that a portion of your wagers on progressive slot games goes into the progressive jackpot.
If you are playing a progressive slot for $2.25 per spin, a portion of each bet, let's say $0.225, goes into the progressive jackpot. The jackpot continues to grow until it's won. It is then reset and the process repeats.
Some stand-alone games build a progressive jackpot, but the payouts usually aren't nearly as big as in-house jackpots in which several machines in a casino are linked. For instance, a casino might have 20 slots linked and a portion of every bet goes into a central progressive jackpot.
Then there are wide-area or network progressive jackpot slots. They normally feature the biggest progressive jackpots. These jackpots build through contributions from several slot machines at multiple locations.
Let's say you are playing Mega Fortune for $2.25 a spin at your favorite online casino. Every time you make a bet, a portion of it goes into the progressive jackpot. The same thing happens to everyone else who is playing Mega Fortune at your online casino. Furthermore, anyone who is playing Mega Fortune at any other online casino is contributing to the same jackpot.
If 1,000 players are contributing $0.225 every few seconds, it's easy to understand how some of these progressive jackpots build so quickly and become so huge. By the way, that $0.225 contribution is just an example. The percentage of a wager that goes into a progressive jackpot varies from game to game.
Recommended Jackpot Slots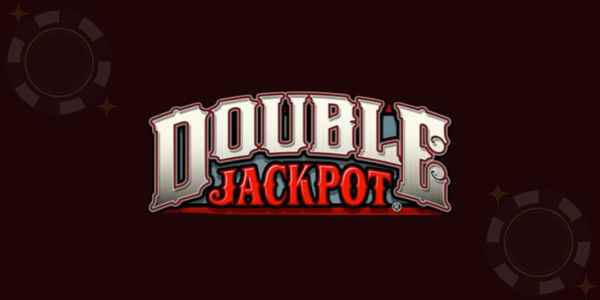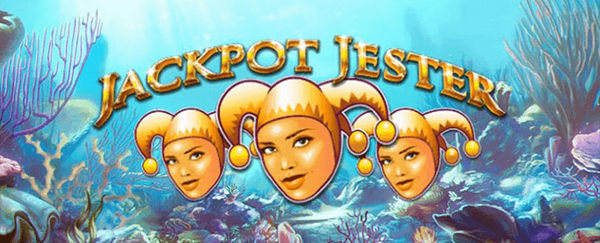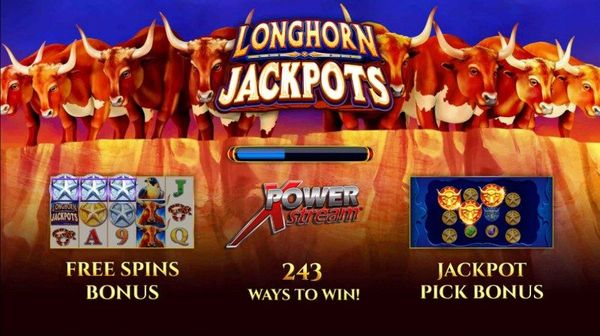 First, there is usually a bit of fanfare surrounding the winner. It often involves a bit of media coverage in which the winner poses for pictures with one of those oversized novelty checks. In the meantime, the progressive jackpot is reset or reseeded.
In the case of Mega Moolah, the jackpot starts at $1 million. Other games might start at $100,000, $10,000, or even $100. Do you get the picture? The jackpot then grows as a portion of every bet goes into the central jackpot.
Winnings are credited to your account if you win a few thousand dollars at an online casino. You can then go through the regular withdrawal process. It's a little different when you win a gargantuan progressive jackpot.
You might have to wait a little longer than normal, but the online casino will usually pay your winnings in one lump sum via courier or electronic bank transfer. You won't have to worry about the casino imposing withdrawal limits on you. Most online casinos make exemptions on withdrawal limits for large progressive jackpot wins.
Here are a few helpful tips for anyone interested in playing progressive jackpot slots.
Establish a Budget: This is a no-brainer. Your chances of winning a progressive jackpot are uber-slim at best. Let's just say that it isn't something you should expect to happen. Slot games have a habit of sucking up money at a breakneck pace. It is important that you determine how much you are willing to spend before you start playing. Never exceed your limit.
Bet Enough to Win the Jackpot: Most progressive jackpot slots require players to bet a certain amount in order to be eligible to win the progressive jackpot. In many cases, a maximum bet is required. Make sure you bet the required amount. You don't want to lose out on a progressive jackpot because you didn't bet enough. This can be a bit of a balancing act if your budget is too low.
Choose your Game Wisely: Some progressive slot games payout more frequently than others, but the payouts are generally small. Other progressive slots don't pay out too often. However, the payouts are much bigger. So, do you want to win smaller amounts more frequently or large amounts less frequently? Be sure to check the RTP of any slot game you are thinking about playing.
Research the Game: In theory, a game can pay out a progressive jackpot as soon as it's been seeded. The odds of this happening are astronomical. Look for a progressive jackpot game that hasn't paid out for a while. Some jackpots are simply "due" to drop. Of course, you should also learn the rules of the game to give yourself the best chance of winning.
Have Fun: Like any other form of gambling, playing progressive slots should be entertaining even if you don't win. Enjoy the experience.
There is no single answer to this question. It will drop when Random Number Generator says it's time to drop. It's different for every game. Sometimes they payout within a few weeks. Other times, they can build for a year or more. The Lion's Share progressive slot at the MGM Grand in Las Vegas took nearly 20 years to finally payout.
Progressive jackpots aren't limited to slot games. You can win them by playing video poker games. Even some table games feature progressive jackpots.
Take Caribbean Stud as an example. To qualify for the progressive jackpot, a player must place a side bet. Of course, the side bet is optional, but you won't win the jackpot unless you place it. Online casinos have a variety of progressive jackpot games.
Winning a multi-million dollar progressive jackpot is the longest of long shots. Nevertheless, you should be motivated by knowing that people do actually win them.
If you go hunting for that gargantuan jackpot prize, just remember that you're supposed to be having fun. Research the game, stay within your limits and enjoy the ride.
More Casino Games Guides