Casino of the Month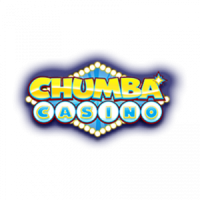 Chumba Casino
Until Rhode Island regulates online casino gambling, we can enjoy sweepstake games at Chumba Casino, which is a free sweepstakes option that pays out real cash winnings!
Welcome offer
2M Gold Coins + 2 Sweep Coins
on sign-up
Get bonus
Rhode Island State Guide
Every state in the United States of America has a unique history. Rhode Island, for example, was one of the last of the original states to ratify the U.S constitution. The fact that it was slow to readjust its laws from the beginning comes up once again when it comes to gambling laws today.
For a long time, it seemed like Rhode Island had sort of taken a step back in amending its gambling laws even after the repeal of the PASPA Act in 2018. Being the smallest state in America, some observers thought that the state was reluctant to conform to the new age of gambling, perhaps because of its small population and that the potential revenues wouldn't be worth the trouble.
Of late, however, lawmakers have been doing their level best to allow different forms of gambling to not only promote the local economy but also catch up with the more progressive states such as New Jersey and Pennsylvania. So far, the gambling laws that have been adopted by the state have been welcomed by local bettors, and the future seems bountiful for casino gaming enthusiasts. Let's take a look at how far these gaming regulations have come and what we hope to see in the next couple of years.
FAQ
Is online gambling legal in Rhode Island?
Rhode Island online gambling is not yet legal, but as other states regulate their markets, the ocean state might change their point.
What is the legal gambling age in Rhode Island?
Rhode Island online gambling age requirement is 18+ for all types of gambling.
Brief History of Rhode Island Online Gambling
The 1900s
Rhode Island one of the very first states to approve any form of betting in the United States of America. It's gambling history dates back to 1934 when betting on horse races through pari-mutuel wagering was legalized after locals voted in the law with an overwhelming majority.
Close to four decades later, in 1973, a state lottery was officially approved through a constitutional referendum, and the lottery continues to thrive to date. In 1988, Rhode Island joined interstate lotto drawings, in a bid to expand their lotto market. Like most state lotteries, pull-tab lottery games were introduced a few years later, followed by Bingo and even video keno.
By 1992, the state's two Racetracks (Newport Grand and Twin River) were allowed to start offering Video Lottery Terminals. This move was made in a bid to prevent Rhode Island locals from going to quench their gaming thirst in Connecticut's Mohegan Sun and Foxwoods. On top of that, these racetracks were also allowed to offer electronic table games, video poker, and slots to locals.
The 2000s
At the launch of the 21st Century, the racetracks began lobbying for the state to allow them to offer table games. In 2012, the state administration gave in to the demands, and as is the norm with Rhode Island, the question was brought to a vote by Lincoln and Newport residents where the tracks are located. After the ballot, Lincoln voters agreed to table games for Two Rivers Casino while Newport residents dissented the same question for Newport Grand.
Twin River Casino, therefore, began offering table games in 2013 and continues to flourish in today's gambling market. In 2015, Twin River bought out Newport Grand which was later closed down in 2018 and then relaunched as Tiverton Casino in 2019.
In the USA, states like New Mexico and Delaware have tribal casinos that operate under their own tribal commissions and regulations. Unfortunately for the Native Americans who reside in Rhode Island, the plea to be authorized to run their own casinos on Indian reservation territory, as gambling is part of their historical culture, has been continuously rejected by the state.
Where Can I Play Casino Games in Rhode Island?
There are two main casinos in Rhode Island, Twin River Casino and Tiverton Casino, authorized to offer gaming machines, and table games. Locals can enjoy betting on anything from slot machines to video poker and even table games such as Blackjack, Baccarat, Poker, Craps, and Roulette.
Rhode Island Online Gambling
The gambling laws in Rhode Island haven't yet accommodated online casino betting. The only form of online betting allowed in the state is daily fantasy sports betting and recently approved online sports betting.
To date, there have been back and forth arguments about legalizing online casino betting in the state but to no avail. While local casinos are barred from offering interactive casino services, residents haven't been prohibited from placing wagers through offshore casinos, leaving a grey area that locals could easily exploit.
State Lottery
As is the case in several other states in the USA, it is common practice for the state to monopolize lotteries. This happens to be the case in Rhode Island, especially because it is one of the smaller states. The Rode Island State Lottery monopolizes lotteries and a few bingo products under State law on Gambling and Lotteries. Any other form of bingo and raffles have to be for charitable purposes for them to be deemed legal.
Over the years, the Rhode Island State Lottery has been relatively successful, and it is one of the largest sources of revenue through voluntary income for the state. The official State Lottery website can be found at www.rilot.com/en-us/ and only players above the age of 18 are allowed to play.
Pending approval, a Bill was introduced that permitted the State Lottery to offer interactive ticket sales. The House Bill 7437 was introduced in 2018 by State Representative, Charlene Lima, maximum spend limits, and the option for voluntary self-exclusion were to be established by the Bill.
Future of Rhode Island Online Gambling
Right now, the Ocean State has proven stagnant in the matter of authorizing interactive gaming for casino gambling. However, recent changes in the gambling laws all over the United States might influence Rhode Island to change its stance on online gambling.
So far, the state has been relatively progressive in terms of legalizing different forms of gambling in its brick and mortar casinos. Moreover, the  recent approval of mobile and online sports betting is a significant step forward, and other forms of online betting could be next in line. Bettors who reside in the state are thus looking forward to the coming years as the state laws continue to adjust to the repeal of PASPA and other gambling laws. Wouldn't you want to play online casino games in Rhode Island?